Strategic Vulnerability Management: Go Beyond Scanning
Enterprise networks are in a state of constant change, as devices appear on and disappear from networks, and software is installed and updated.
Along with these changes come vulnerabilities which are introduced into the computing environments and mission-critical systems that drive business, presenting the challenge of managing a continually changing attack surface.
This flood of change is chaotic, unpredictable, and overwhelming—so, where do you start? How do you prioritize and focus on what's most important? How do you measure and report risk reduction in a meaningful way?
Vulnerability scanning is no longer adequate to address the constant change taking place in today's enterprise networks. It's time to take your vulnerability management program from tactical to strategic and reduce your attack surface with confidence.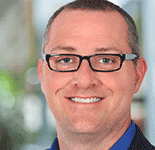 Join Rick Holland, Forrester Senior Analyst, and Edward Smith, Product Marketing Manager at Tripwire, to learn how to go beyond scanning to a strategic vulnerability management program.
Webinar Details:
Date: September 23, 2013
Time: 10:00 AM Pacific/1:00 Eastern
Duration: One Hour
In this webcast you'll learn how a strategic VM program can help you:
Go from counting vulnerabilities to accurately measuring, managing, and communicating risk.
Understand and classify the assets and vulnerabilities in your environment
Triage remediation efforts for more efficient operations
Register today to join us for this informative and engaging webcast!
Dozens of previously aired webcasts covering topics like Security Configuration Management, Compliance Automation and Achieving Continuous Monitoring are available for viewing HERE.