Tripwire® Enterprise provides the broadest range of platform support in the industry to enable you to monitor your IT and OT infrastructure, including:
This document lists the environments supported by all available agent based and agentless methods.
Also included in this document are the supported browsers, console platforms, backend databases and supported industrial integrations and protocols for Tripwire management components. Complete the form to the right to see the supported platforms datasheet.
File Systems
Desktops
Virtual and Cloud Environments
Databases
Directory Services
Network Devices
Industrial Devices
Tripwire® Enterprise provides configuration control of all components—whether virtual or physical—in enterprise IT and OT infrastructures, capturing configuration details about each component and making them visible and actionable.
Because platform OS versions and devices constantly change and develop, we too constantly update Tripwire Enterprise, ensuring that our customers always have the coverage they need in their unique IT environment. Currently supported monitoring and collection platforms, as well as supported installation and management platforms, are provided in the following tables.
Monitoring/Collection Platforms — File Systems and Desktops
Image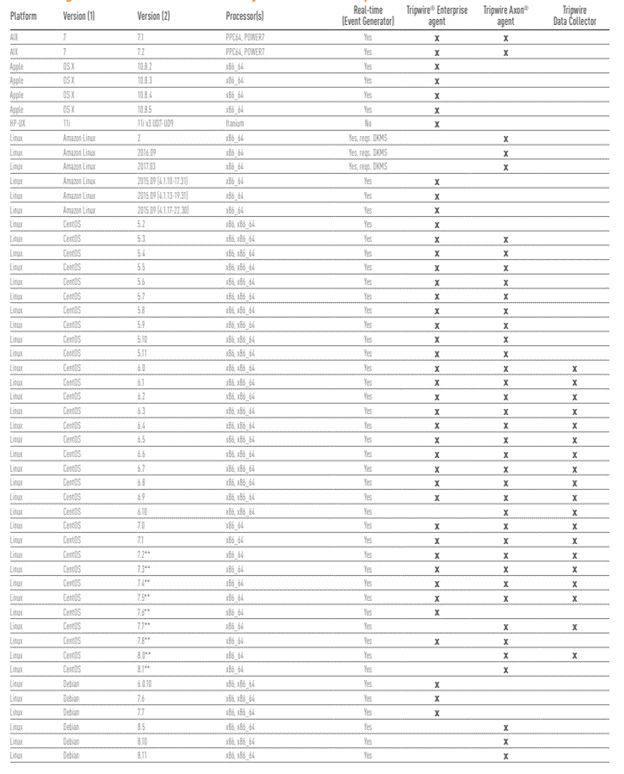 Monitoring/Collection Platforms — File Systems and Desktops
Image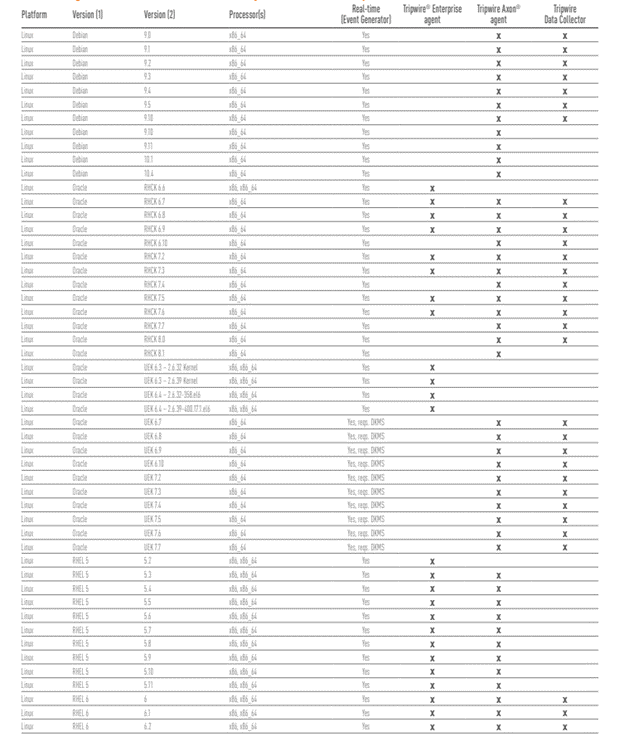 Monitoring/Collection Platforms — File Systems and Desktops 
Image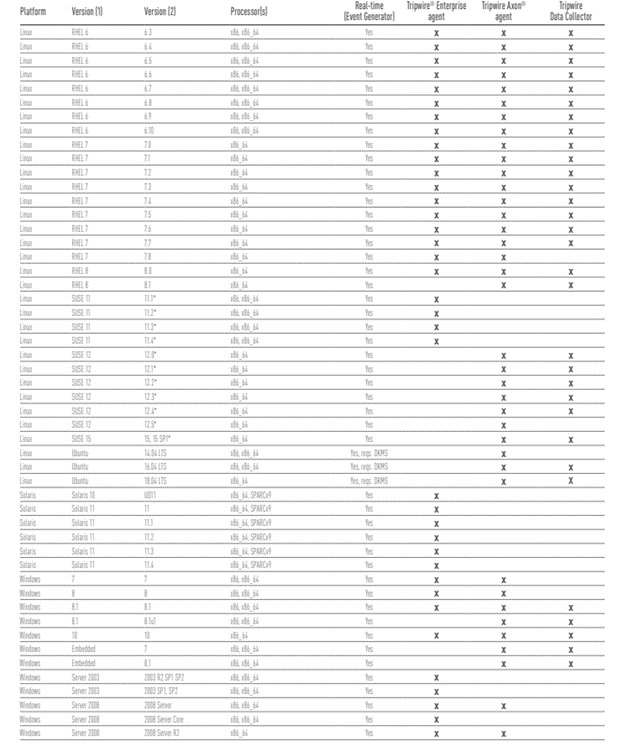 Monitoring/Collection Platforms — File Systems and Desktops
Image

Monitoring/Collection Platforms — Network Devices
Image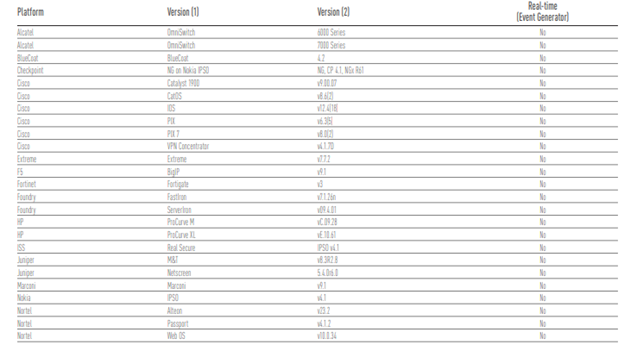 Network Device Support
Tripwire Enterprise supports monitoring of a wide variety of network devices using custom nodes (also referred to as the Universal Device Kit or UDK). In order to monitor a network device as a custom node, the device must have:
Command line interface using a streaming terminal mode (text based) rather than a cursor style graphical interface
Support a connection via Telnet, SSH1 or SSH2
Support for SCP, SFTP or FTP for file transfer
Monitoring/Collection Platforms — Database Servers
Image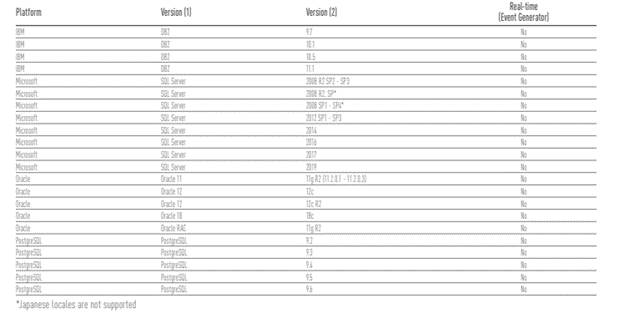 Monitoring/Collection Platforms — Virtualization
Image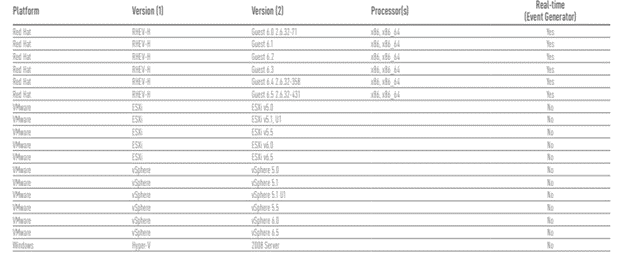 Tripwire Enterprise Industrial Protocol Support
Tripwire Enterprise integrates with a variety of intermediary industrial software packages, and communicates directly to industrial devices via standard industrial protocols. Tripwire Enterprise supports the following:
Integrations
Rockwell FactoryTalk AssetCentre
MDT AutoSave
Kepware KEPServerEX
Tofino
Eaton IED Manager Suite
Standard Industrial Protocols
Modbus TCP
EtherNet/IP CIP
SNMP v1, v2, v3
Tripwire Enterprise Management Console Supported Platforms, Browsers and Databases
Image