Security configuration monitoring (SCM) enforces compliance and prevents cyberattacks.


How Does Security Configuration Management (SCM) Work?
Text
See how Tripwire enables you to maintain a secure baseline configuration and monitor assets for deviations while automating and guiding security teams for rapid repair of misconfigurations.
Key Benefits of Tripwire Security Configuration Management
Continuous compliance with standards such as PCI-DSS
Complete device and asset discovery gives you a clear picture of your network
Clear guidance for misconfiguration remediation
Create and enforce your own customized compliance policies
Configuration Security for Every Environment
Your organization probably encompasses much more than a traditional on-premises data centers. Modern security teams must defend an ever-changing attack surface. Tripwire SCM goes where you go and scales along with you.
Tripwire Enterprise
Tripwire® Enterprise pairs the industry's most respected File Integrity Monitoring (FIM) and Security Configuration Management (SCM) to provide real-time change intelligence and threat detection. For the compliance officer, it delivers proactive operating system hardening and automated compliance enforcement—resulting in a reduction in audit cycles and cost.
Real-time change detection
Automated compliance
Extensive integrations
Tripwire ExpertOps
Tripwire ExpertOps delivers a cloud-based managed services model of the industry's best SCM and vulnerability management (VM). A single subscription includes personalized consulting from trained experts and hands-on tool management to help you achieve and maintain compliance and critical asset security.
Cybersecurity and compliance as a managed service
Customized service plan and progress reports
Supplements your team with a dedicated expert
Case Studies
Major Telecom
Learn how one global telecommunications company maintained SOX compliance and elevated its change management process with Tripwire Enterprise. Before introducing Tripwire into its environment, it was already taking advantage of ServiceNow to keep DevOps processes running at top speed. But they didn't have an automated, reliable way to monitor change approvals and reconciliations. In addition to quickly seeing process improvements, the company can now identify application owners that aren't following the change control process.
Electric Utility
Western Farmers Electric Cooperative (WFEC) is a U.S. electric generation and transmission cooperative. Along with the need for NERC CIP compliance and FIM, WFEC needed a solution that would identify indicators of compromise and monitor for suspicious activity without causing service interruption. According to WFEC, "Tripwire is not resource-intensive the way anti-virus is. From my perspective, Tripwire does more than traditional antivirus does. It gives you more insight."
Guide to Security Configuration Management
Basic security controls like security configuration management (SCM) offer your best chance of preventing, detecting, and remediating breaches and staying compliant.
Download the guide to learn how you can use Tripwire SCM for policy enforcement and continuous monitoring.
Image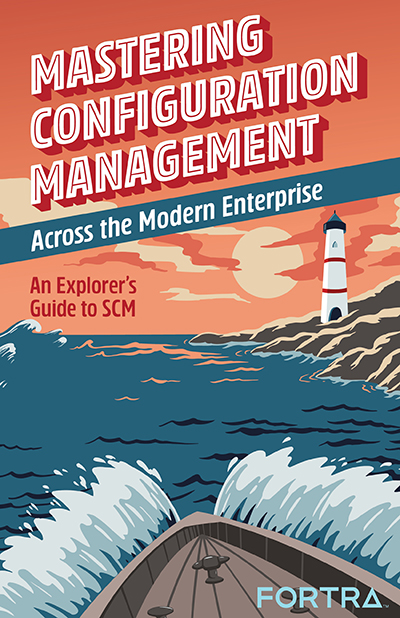 Let Tripwire solve your biggest security and compliance challenges. Simply request a demo here to get started.
REQUEST A DEMO