Image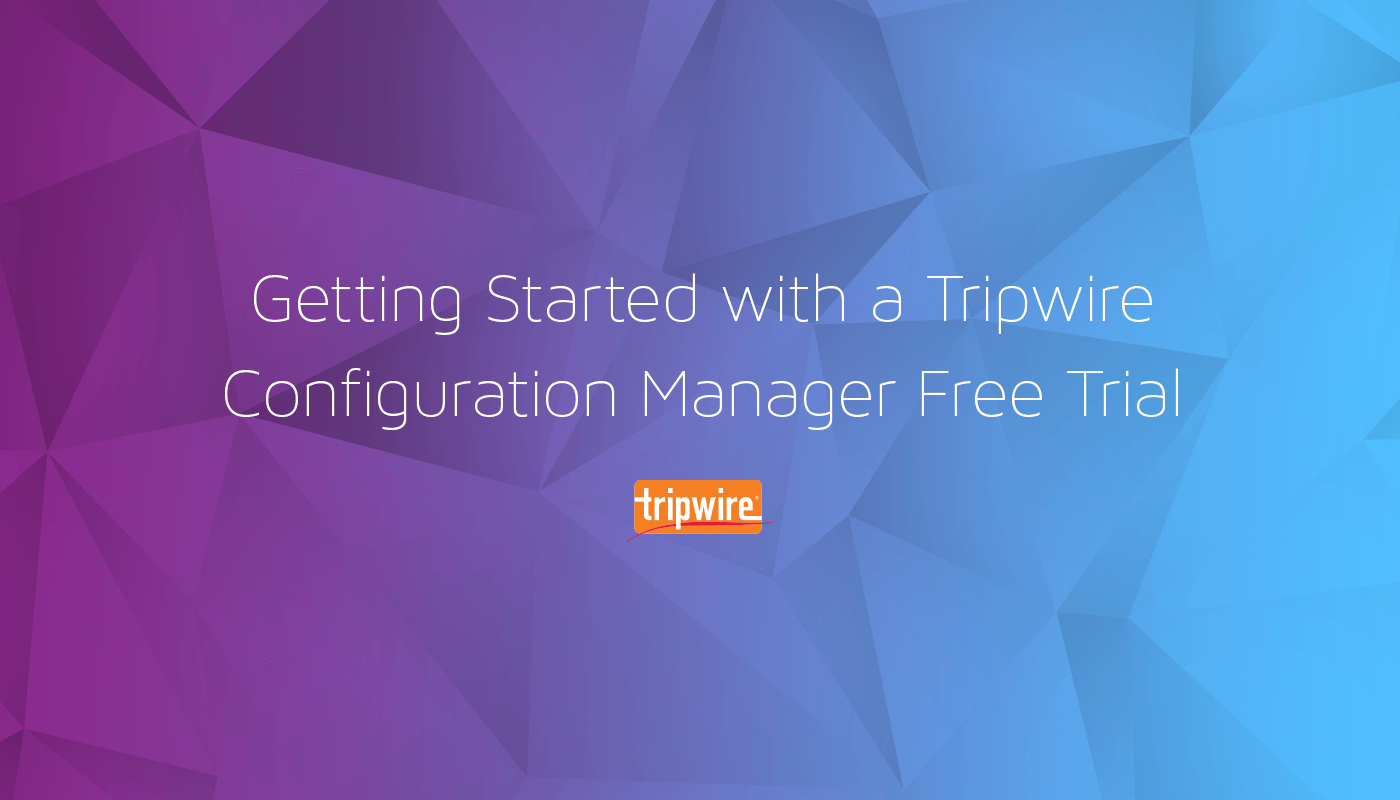 Tripwire Configuration Manager is an easy-to-use service that allows you to monitor and enforce secure configuration policies across your multi-cloud environment. The Configuration Manager free trial allows users to experience the user interface and evaluate platform capabilities for 30 days using either Tripwire demo data or your own customer data. 
This blog will walk through the steps involved in signing up for a free 30-day trial of Configuration Manager.
The Sign-Up Process
Visit the Configuration Manager free trial sign up page by clicking on this link or by navigating to it from the main tripwire.com website. This page contains the details of the 30-day free trial as well as additional product information and videos.
Locate the "Start Your Free Trial" sign-up box. You will need to supply a business email address in order to proceed.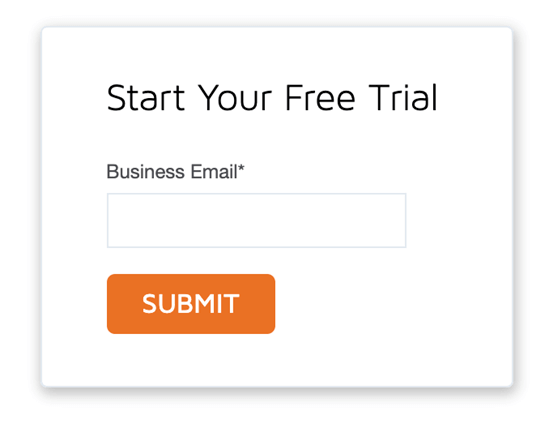 Complete the basic user information to register for the free trial.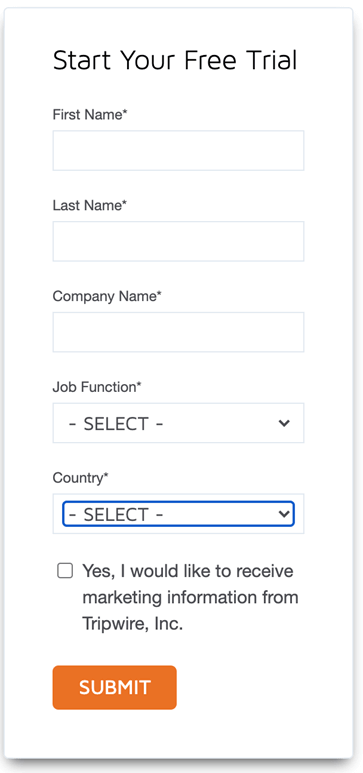 You will receive a Tripwire Account Activation email for the tripwire.io platform at the email address you used for registration. Click the activation link within the email to continue the account creation process.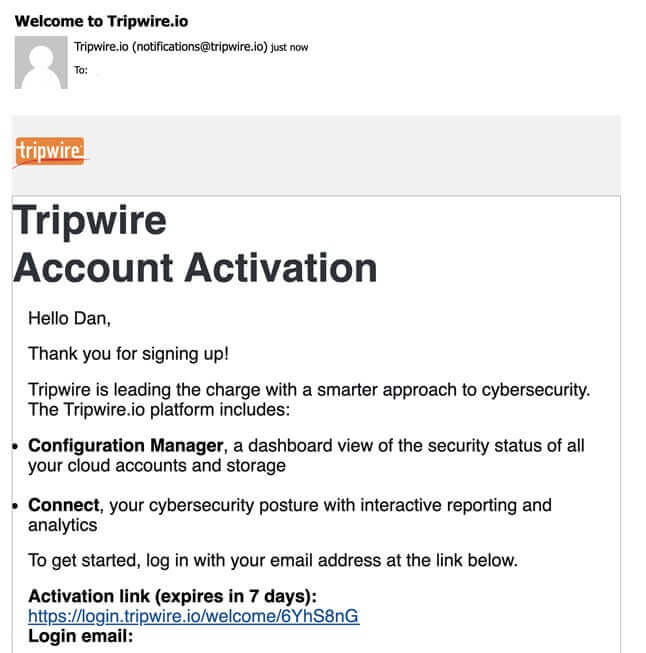 Next, you will be prompted to set a password and security question.  Click "Create My Account" to finalize the process.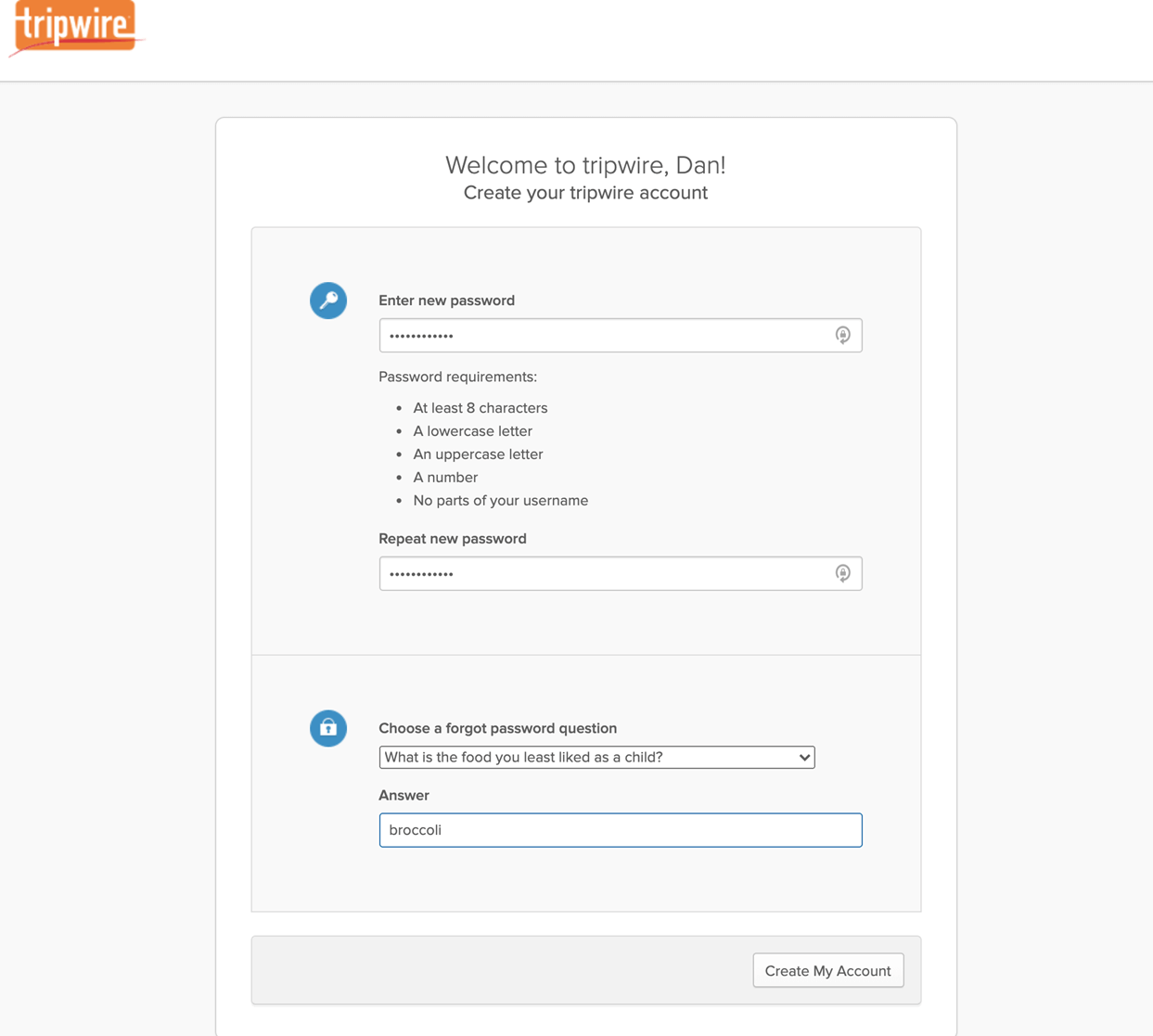 When account creation is complete, you will be presented with the Service Agreement. After agreeing to the terms and clicking "ACCEPT," you will be able to use your Tripwire Configuration Manager free trial.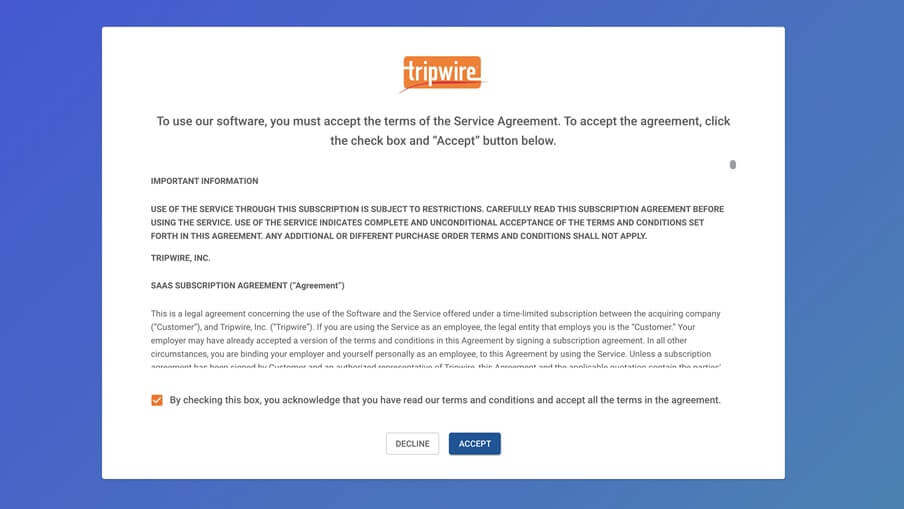 Exploring the Capabilities of Tripwire Configuration Manager
You can begin by configuring your own accounts to scan for misconfigurations, or you can use a Tripwire Demo AWS account in our sandbox. Using a demo account will allow you to learn about the capabilities without needing any of your own cloud accounts. You can always add additional cloud accounts at a later time, as well.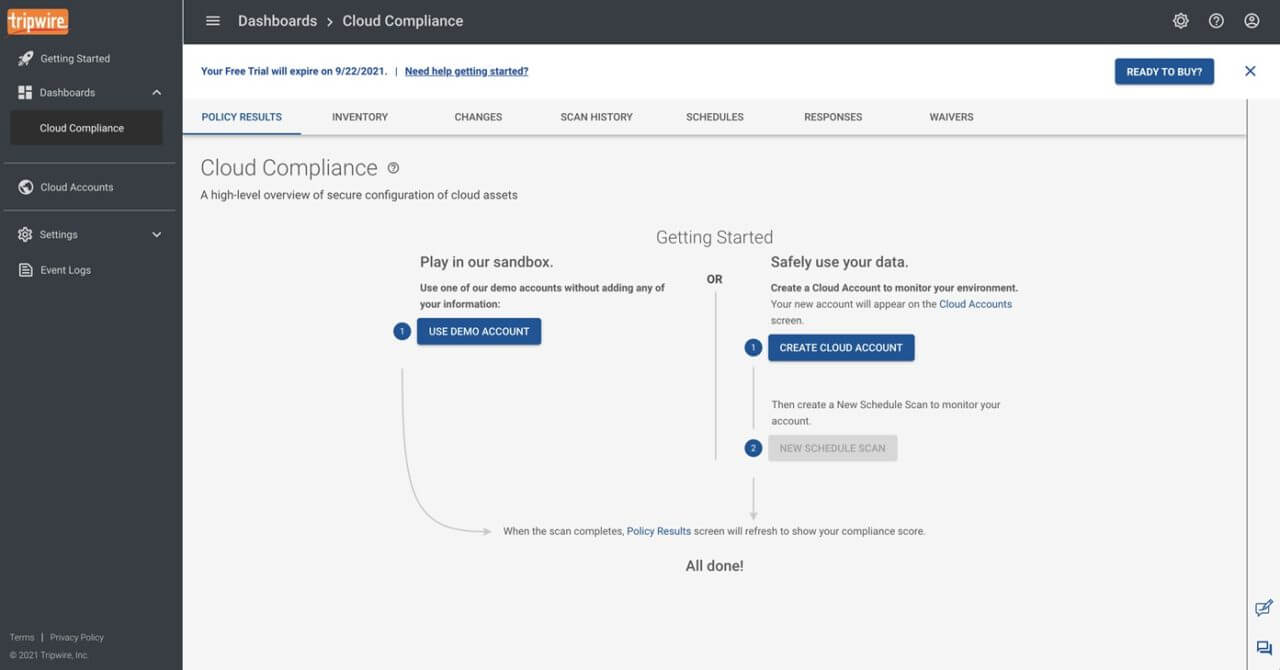 Within minutes of starting your free trial, you will learn about the features of Tripwire Configuration Manager and begin evaluating the security posture of your organizational cloud accounts.
Additional information can be found in the previous blog on auto remediation with configuration manager.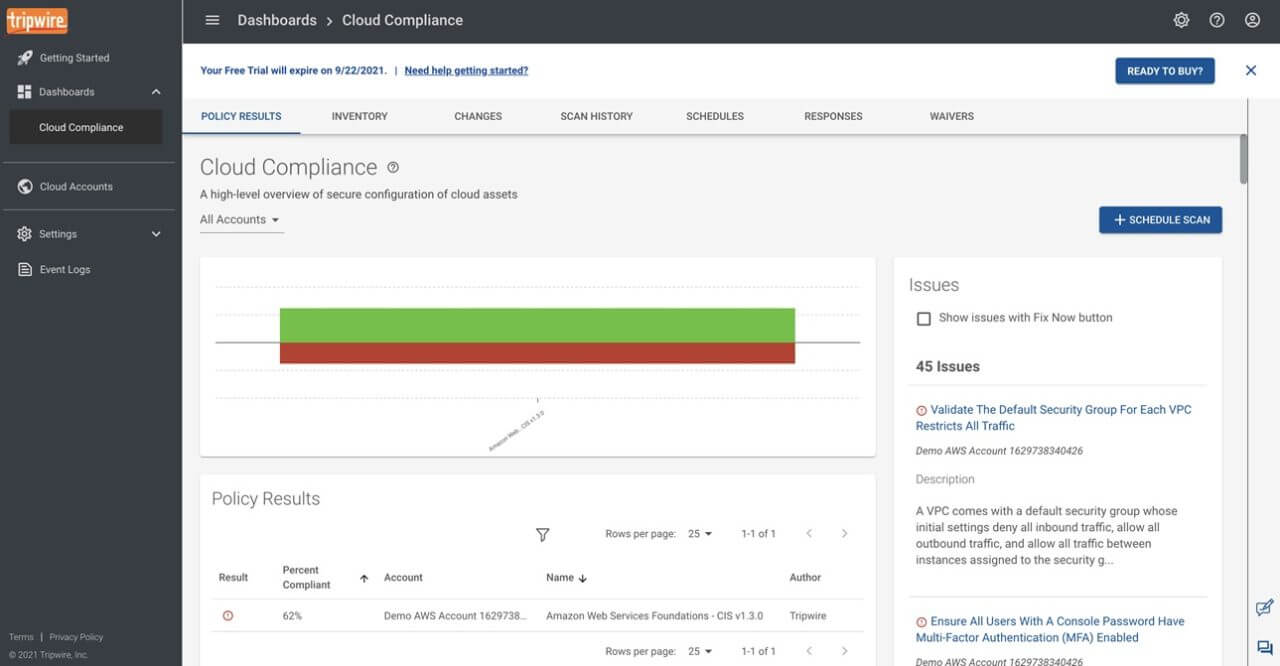 Compliance in the Cloud Waits for No One
Try Tripwire Configuration Manager free for 30 days and discover how Tripwire can keep your cloud accounts compliant with best practice configurations by automatically remediating and enforcing common secure configurations.