Image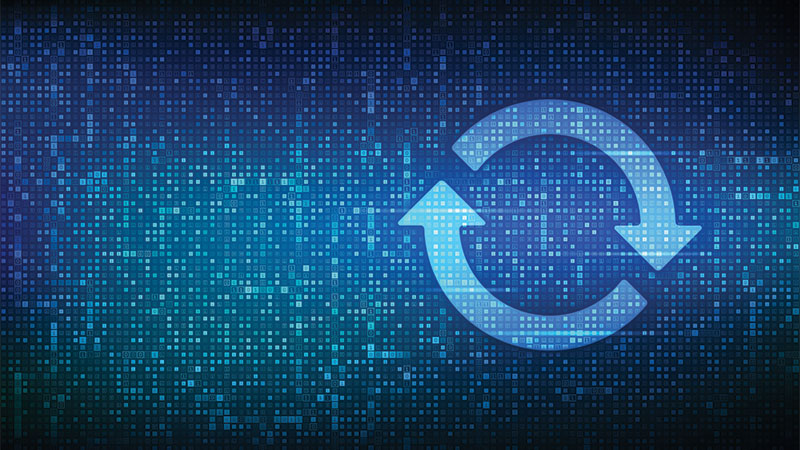 Organizations are always concerned with improving efficiencies to make business flow smoother. Some of the biggest inefficiencies in any business revolve around time wasted on operational tasks. Whether it is a stale accounting process, or something as trivial as routing phone calls to the proper department, saving time by improving a process can mean more profits, which is what business is all about.
When it comes to the technology side of a business, one of the most inefficient processes is in IT operations, specifically when it comes to patch management. Patching is more involved than just the well-known Microsoft "Patch Tuesday" announcements, which grace our mailboxes every month. Patching can involve hardware updates, as well as updates to every software package that operates on varying systems within an organization. This can amount to thousands of patches for even a medium sized business, sometimes more.
For a large enterprise, such as federal information systems, patch management is more than a full time job. What's more, in the federal arena, every patch must be approved before it is tested on a system in the environment. When the system in question is part of critical infrastructure, the stakes are as high as possible. Unlike most businesses that can withstand a minor disruption while they roll back a bad patch, the reliability standards of an electrical company do not allow such downtime.
For example, recall the software "glitch" that grounded more than 1,000 airline flights. The disruptions created a backlog of rescheduled passengers, which caused a ripple effect across the globe as the industry attempted to catch up after the event.
For industries that are not part of the federal system, even though the stakes may not be as high, patch management is still a significant area of inefficiency. When one examines the assets within even a small organization, it is easy to see how patching can easily become an overwhelming task. This is not to minimize the importance of patching, as it still remains one of the primary methods to protect an organization from attack. One report indicated that the Log4J vulnerability was being actively exploited within hours after the advisory of the vulnerability. 
An Integrated Patching Process
One way to reduce the risk of these immediate criminal exploit opportunities is to have better integration of the patching process and a way to review that patching has occurred. The ability to integrate with existing patch control systems makes the patching task not only easier, but more timely. Along with integration, efficiency is increased with better accuracy of what needs to be patched, as well as the status of assets that are within an organization's patch compliance parameters. 
Tripwire State Analyzer (TSA) is the perfect solution to grab back so much of the time lost to patch management. Your organization has a specific standard at which it strives to be in compliance. If it doesn't have a standard, you can create one with TSA. Though not real-time, the powerful capabilities of TSA can capture the software you have installed at any given time. All you have to do is define a single "Allowlist" item, such as the version of a particular agent that is supposed to be installed on a machine, and TSA will report back in short order which systems have an Allowed configuration (the agent installed), and which systems have an Unauthorized configuration (missing the agent). TSA can help your organization to quickly discover the compliance state of the environment by reviewing the operational state of machines.
TSA provides a simple and modern UI workflow where the Allowlist can be easily updated to add or remove items as needed—Allowlist updates define the operational standard to compare machines to. Rather than manually poring over a spreadsheet with many thousands of lines, the TSA workflow empowers the operator to spend time on decision making instead of routine data review. The ability to add an orderly process to patch management can recover hours to an IT team's organizational efficiency every week.
Patching no longer has to be the time-consuming, nail-biting experience that it once was. With Tripwire State Analyzer, your organization, regardless of its size, can prevent many lost hours and better assurance of compliance with the patching process. In addition to software compliance, TSA has several other critical areas of focus such as Open Ports, Shares, or Users.
You can learn more about Tripwire State Analyzer here.