Image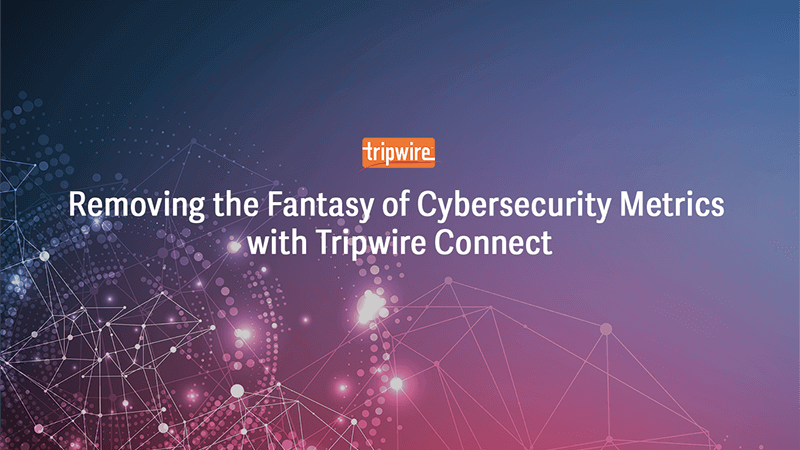 One of the most daunting problems in cybersecurity has always been security metrics. In business, practically nothing matters in the absence of the ability to measure actionable results. Profit and loss are the drivers of all businesses. Even non-profit based businesses use metrics to plot their mission and meet their goals.
The problem with security metrics is that most times, they are not measured in what was achieved but rather what was prevented. Often, prevention is unverifiable. Can you measure how many burglaries were averted because you locked your front door? Modern technology has changed this. For example, prior to the invention of the doorbell camera, home burglary prevention was mostly unverifiable. One could only estimate the number of times that someone may have attempted to commit a burglary via an unlocked door. This was based on a sampling of similar successful burglaries in a particular area over a specific time period.  
Prior to new cybersecurity technologies, a security professional could only estimate how many cyberattacks were prevented based on similar successful attacks across the entire cyber-landscape. This was often met with copious eye-rolling by skeptical C-level executives who could effectively argue that their company was not in the same industry as the recent targets or more myopically that their company was not an "attractive target."
Key Challenges of Measuring Meaningful Metrics
Even with the development of new cybersecurity tools, measuring an organization's cybersecurity readiness has still been difficult. Some of the key challenges include the ability to capture all the meaningful data, represent that data in an efficient manner so it can be consumed, accurately analyze that data, and use the analysis to evaluate the overall cybersecurity posture of the organization. Sometimes, the multiplicity of tools creates its own problems of too many data sources to make sense of all the information.
Another challenge that has compounded the meaningful metrics problem is the development of cloud computing. Most cybersecurity-aware enterprises have multiple products deployed – often across cloud, on-premises, or hybrid environments. Security managers are faced with managing multiple consoles to address their cybersecurity risk across multiple types of deployments. This is not only ineffective, but it also leads to lost productivity, wasted time, and increased threats. This begs the need for an integrated reporting and analytics platform to view all of an organization's data across disparate environments.
Introducing Tripwire Connect
Tripwire has recently released an update to the Tripwire Connect product, offering better methods to show a true measurement of an organization's cybersecurity posture. Tripwire Connect offers rich, visual analytics, and reports that allow security teams to translate their tools' data into strategic remediation activities that best reduce cyber risks. Connect 4.5 extends the value of Tripwire solutions by combining information from multiple sources and presenting it in a unified way. 
Connect 4.5 is meant to be used by organizations that run Tripwire Enterprise, IP360 (VM), Configuration Manager, and/or a combination of the solutions. Connect offers the ability to combine data from multiple security products into a single view. The advanced scalability enables Connect to run fast, advanced analysis on more than a million assets. The customizable dashboards with powerful search functionality allow for immediate views and exportable data, all with flexible deployment options for both on premises or SaaS solutions.
Along with that, Tripwire Connect is ready out of the box with pre-built dashboards and report templates that can give the security team the ability to gain critical insights and expose vulnerabilities. It also offers audience-specific dashboards and tailored reports for when pre-built ones are not enough. Connect provides standard reports that are customizable to meet specific vulnerability, configuration, and compliance needs.
Other benefits of Connect include:
Immediate, unified view into your SCM, FIM, and VM data so that information can be analyzed to provide an enterprise-wide view of your cybersecurity posture.
Visualization of your security and risk trends across the enterprise with actionable reporting that allows the implementation of processes and remediation. Reports are easy to interpret, and they include graphs, charts, and widgets.
The Connect 4.5 update includes the addition of dashboard pinning to the on premises solution. This feature was previously available only in the SaaS solution. It also includes two stand-out reporting features that will be very useful to customers who have Security Intelligence Hub (SIH) reports – VM aging reporting and VM variance reporting. To top it all off, numerous reporting and performance improvements have been made. All of these new features not only offer truer, actionable information; they also provide the ability to speak about the return on investment (ROI) with more confidence. ROI for Connect is measured by the time your teams save with automatically complied reports instead of the manual report creation process. Connect also saves time by creating easily legible reports that lead to quicker decision making and safer cybersecurity postures. Most importantly, with Connect, ROI is now measurable because security metrics will no longer be a game of "rough estimations." 

Tripwire Connect takes the previously unverifiable and makes it assuredly reportable.

To learn more or to schedule a demonstration, click here.