Image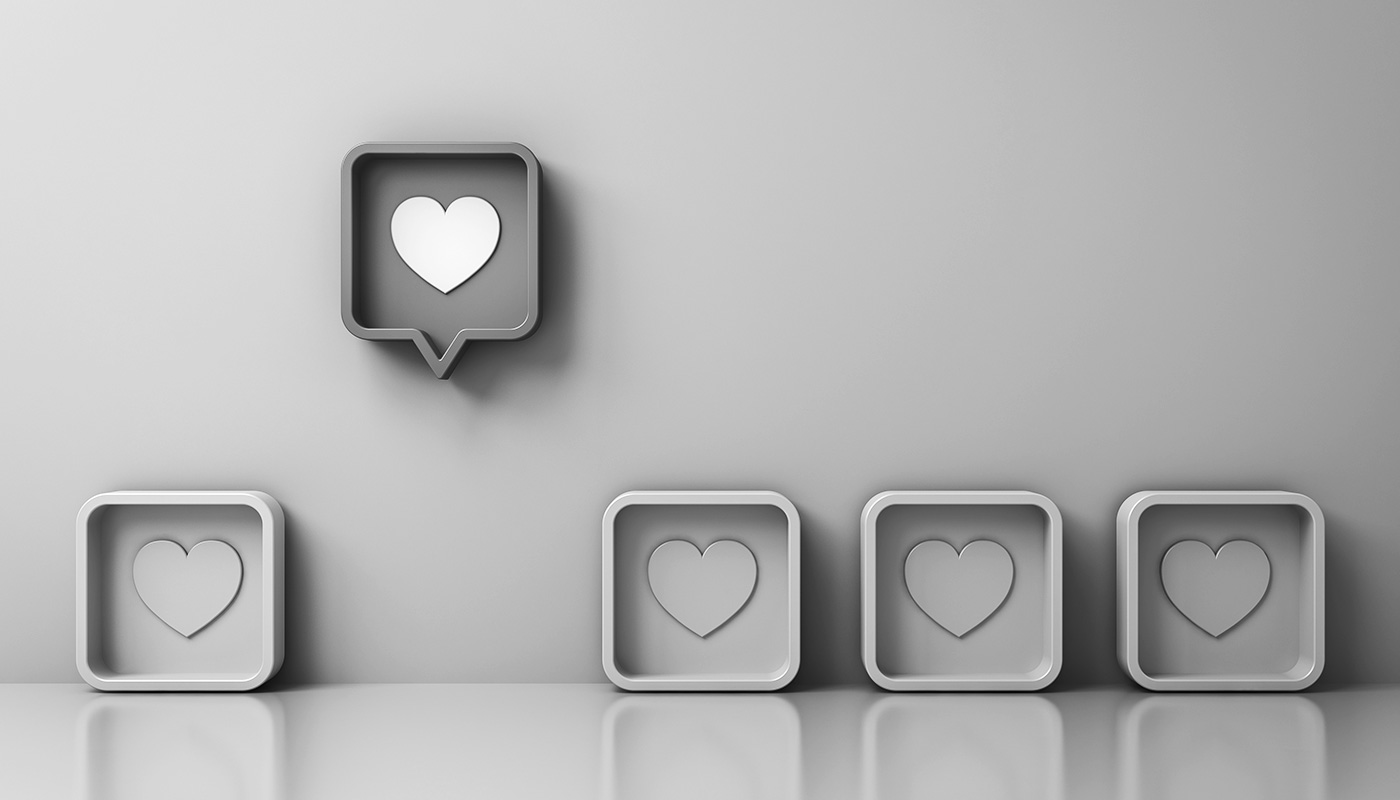 The latest Verizon Data Breach Investigations report indicates that over 70% of data breaches involved the human element. Cybercriminals exploit people to trick them into clicking unsafe links, opening malicious attachments, entering their credentials into bogus login pages, sharing sensitive data, and authorizing fraudulent fund transfers.
One area where many exploits take place is on social media platforms. It is essential to exercise caution while using social media platforms by observing security best practices such as using strong passwords, enabling two-factor authentication, and being vigilant about suspicious activities and messages.
WHY CYBERCRIMINALS TARGET SOCIAL MEDIA
Social media platforms are fertile hunting grounds for cybercriminals. Contrary to the work of breaching a secured corporate site to find information, members of social media sites often unwittingly provide most of the information required for a successful cybercrime.
Large User Base: Social media platforms have billions of active users, making them attractive targets for attackers. This vast user base provides a larger pool of potential victims and increases the likelihood of success for malicious activities.
Personal Information: Social media platforms contain a wealth of personal information about users, including their names, locations, birthdays, interests, and connections. Attackers can exploit this information for various purposes, such as identity theft, targeted phishing attacks, or creating personalized scams.
Trust and Familiarity: Social media platforms are designed to foster trust and familiarity among users. People often interact with friends, family, colleagues, and trusted organizations on these platforms. Attackers exploit this trust to deceive users, tricking them into sharing sensitive information or enticing them to click on malicious links.
Viral Spread of Content: Social media allows content to spread rapidly and reach a large audience within seconds. Attackers can take advantage of this viral nature to quickly disseminate malware, scams, or misinformation, amplifying the impact of their attacks.
Brand and Reputation Damage: Social media platforms provide an avenue for attackers to damage the reputation of individuals, organizations, or brands. By spreading false information, launching smear campaigns, or posting offensive content, attackers can cause significant harm to their targets.
Monetization Opportunities: Social media attacks can be financially lucrative for attackers. They can monetize their activities by selling stolen personal information, engaging in identity theft, distributing malware for ransom, promoting clickbait articles or fraudulent schemes, or using compromised accounts for spamming or advertising purposes.
Political and Social Influence: Social media platforms have become influential channels for shaping public opinion and discourse. Attackers may target social media to spread propaganda and misinformation or engage in disinformation campaigns to manipulate public sentiment, sow discord, or undermine democratic processes.
Lack of Security Awareness: Despite increasing awareness about online security, many social media users still lack knowledge about potential risks and fail to implement adequate security measures. Attackers exploit this lack of awareness by employing various techniques to deceive people and gain unauthorized access to their accounts or personal information.
COMMON TYPES OF SOCIAL MEDIA ATTACKS
Depending on the amount of freely shared public information, social media sites provide numerous exploitation options for a cybercriminal. Something as simple as posting a photograph of a beloved pet, or of a school reunion, or a birthday celebration, can provide a criminal with information, such as the answers to security questions used on other sites. Even the background of a photograph can offer strong inferential information that a cybercriminal can exploit. Some common attacks include:
Account Takeover: This occurs when an attacker gains unauthorized access to a person's social media account, usually through password theft or phishing. The attacker may then use the compromised account for various malicious purposes, such as spreading spam, posting offensive content, or impersonating the user.
Phishing: Phishing attacks involve tricking users into divulging their sensitive information, such as login credentials or financial details. Attackers often create fake social media login pages or send deceptive messages pretending to be from a legitimate social media platform, enticing users to click on malicious links or provide their personal information.
Malware Distribution: Attackers may use social media platforms to distribute malware. This can happen through malicious links or infected file attachments shared within posts, messages, or advertisements. Clicking on these links or downloading the files can lead to the installation of malware on a user's device, enabling attackers to steal data or gain control over the system.
Social Engineering: Social engineering attacks exploit human psychology to manipulate individuals into revealing sensitive information or performing certain actions. Attackers might impersonate trusted individuals or organizations on social media, engaging in conversations to gain the target's trust and deceive them into sharing confidential data or carrying out fraudulent activities.
Account Hijacking: Instead of taking over individual accounts, attackers might target the social media accounts of businesses or organizations. By gaining control over these accounts, they can post misleading or malicious content, damaging the brand's image, causing financial losses, or disseminating false information to manipulate public opinion.
Clickbait and Scams: Social media platforms are often used to promote clickbait articles or fraudulent schemes that promise sensational content or easy financial gains. These scams can lead users to malicious websites, solicit money or personal information, or deceive them into participating in dubious activities.
SOME WAYS TO PROTECT YOURSELF
Sharing is not caring, and not everyone is your friend: While it is fun to share personally significant events, be careful with what you share. Be certain to limit sharing. Also, don't feel guilty about ignoring connections or friend requests. While you may be curious about that person you casually knew in high school, you truly don't know if that account is fraudulent or if your old acquaintance has ill intent. It only takes a few minutes in your friend zone for a criminal to grab all they need to build a successful attack profile.
Take advantage of free security tools: Multi-factor authentication is free, and although many people find this second step to logging in a bit of a burden, many sites are now requiring it as part of the login process. It is important to note that multi-factor codes should never be shared, no matter how convincing the request is. The only time that a code should be shared is if you initiate the call, and the recipient of the call needs to verify your identity.
Don't call me, I will call you: Never use the phone number provided in a text, or an email, or on a social media chat. If you get a call from your bank, your financial advisor, your child, or anyone else who requests sensitive information or money, politely tell them that you need to look up the information, and that you will call them back. Then, look up the legitimate phone number of the caller, and verify that the request is legitimate. Cybercriminals are adept at manipulating caller IDs, so it is imperative that you initiate the call.
Use those filters: Most photo-sharing and online meeting platforms offer the ability to either blur or replace your background. Something as seemingly insignificant as a photo in the background of a picture can offer valuable information to a cybercriminal. Be sure to turn off location sharing and any other metadata that can reveal your location.
LEAVE THE PARANOIA TO US
It is always important to remember that a criminal does not view the world in the same way that most people do. The criminal can look at anything and wonder how to exploit it to their advantage. On the other hand, cybersecurity professionals also possess these same abilities. While we often seem somewhat paranoid, it is because you have not often seen the criminal mind at work, and that mind can seem dark. Remember that our task is to go to those dark places on your behalf and offer tips and tricks to better protect you, preserving the original intent of the online experience; to make it an enjoyable and safe place to build a community.