Image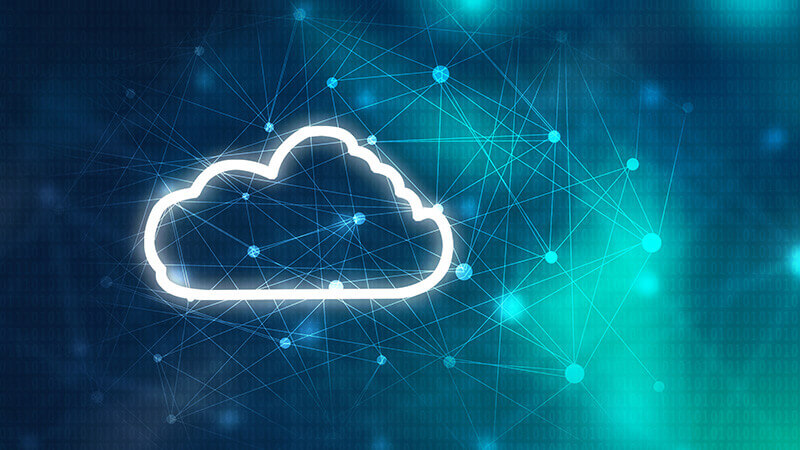 The events of 2020 didn't prevent small- to mid-sized businesses (SMBs) from adopting the cloud. Impact Networking reported that SMBs' overall cloud spending grew 6.3% between 2019 and 2020. Such growth is projected to lead more than a third (35%) of SMBs to annually spend between $600,000 and $1.2 million on public cloud services by the end of 2021, noted Statista.
Why Are SMBs Moving to the Cloud?
SMBs are turning to the cloud for numerous reasons. First, they're using the cloud to lay the foundation for rapid growth and transformation. A majority (85%) of SMBs admitted to Deloitte how they believe the cloud empowers them to scale and grow faster. The logic is that the cloud helps to simplify and streamline operations, thus creating new opportunities. Indeed, 79% of respondents told Deloitte that they believe the cloud can unlock new markets and revenue streams. That explains why over two-thirds (69%) of survey participants revealed that they intend to increase their use of cloud-based technology in the years ahead.
Second, SMBs are leveraging the cloud to align with a changing business landscape. This became apparent to Deloitte when SMBs cited flexibility around mobility and remote working—not cost reduction—as the primary reason for adopting the cloud. As noted by Salesforce, cloud computing enables employees to be at work wherever they want. They don't need to be using a specific device. If they have an Internet connection, they can make complete their tasks with their team members in real time using a cloud-based workflow and file-sharing apps. It's thus no wonder that the amount of revenue from Desktop as a Service (DaaS) solutions, which allow for remote use of work applications, doubled from $600 million in 2019 to $1.2 million just a year later, Impact Networking discovered.
Third, cloud computing is inherently flexible in that it doesn't bind organizations to what assets they can support on-premises. It's a matter of changing their plan with their cloud service provider to fit their needs. Per Salesforce, this allows organizations to rapidly scale their cloud computing resources in a way that improves operational efficiency.
Why Cloud Security Is Difficult for SMBs
Notwithstanding the reasons cited above, moving to the cloud carries certain risks for SMBs. Nearly a third (29%) of SMB respondents said in a 2019 report that they suffered a data breach after moving to the cloud, reported DZone. When asked to elaborate on those experiences, 31% of respondents said that detecting instances of unauthorized access had become more difficult since migrating to the cloud, while 22% said that external attackers had gained access to their network assets by misusing an employee's stolen account credentials.
The issue here is that many SMBs lack the necessary resources to strengthen their digital security posture in any type of environment, not just in the cloud. To illustrate, half of organizations polled in a 2018 study said that they had annual IT budgets of under $5,000; half of those respondents admitted that they had less than $1,000 to spend on security each year. It's therefore not surprising that many of those respondent SMBs lacked a formal security program. Fewer than 30% of survey participants said that their employers had dedicated IT security professionals, reported Threatpost, while more than half said that their organizations had decided to distribute security responsibilities across several different roles in their workforces. These types of measures make it more difficult for SMBs to ensure consistent levels of security within their cloud deployments on an ongoing basis.
How Tripwire Can Help
SMBs need a cost-efficient way to monitor their cloud security in a way that doesn't overwork their security professionals or break the bank. That's where Tripwire Configuration Manager comes in. The advantage of Tripwire Configuration Manager is that it's designed to monitor the configurations of organizations' cloud accounts and data storage while saving them time. Customers have the option to automatically enforce secure configurations or be given step-by-step instructions to make corrections themselves. Additionally, non-compliant configurations are presented in order of risk priority so that organizations can address the most critical issues first.
Ultimately, Tripwire Configuration Manager ensures that organizations environments are protected by assessing their cloud account configurations against the industry standard Center for Internet Security (CIS) Foundations Benchmarks. These benchmarks define the best practices that every organization should follow to defend itself against cyber threats in cloud environments, whether using AWS, GCP, or Azure. Tripwire Configuration Manager removes the guesswork as to how organizations can best harden their security.
The idea is to not waste time. Tripwire Configuration Manager shows organizations a prioritized list of risks across all their cloud accounts in one consolidated dashboard so that they can get straight to remediating the most pressing issues first. In general, Tripwire Configuration Manager is also very quick to set up. All organizations need to do is specify the cloud accounts they want to monitor, and Configuration Manager will immediately start scanning then report results back.
Strengthen your SMB's security in the cloud with Tripwire Configuration Manager.