Simplify your compliance tasks and pass your next audit faster with Tripwire.
Key Capabilities
Award-winning multi-policy management
Customizable, audit-ready reporting
Integration with your existing solutions
Broad support of server operating systems, POS systems, virtual systems, cloud-based assets, network devices, directory servers, and databases
Industrial organizations are facing the digital convergence of their IT and OT environments and need robust cybersecurity programs that cover both sides of the organization.
Download this free ebook to learn about industrial control system (ICS) basics, the current threat landscape, compliance frameworks, and creating an action plan based on best practices.
Image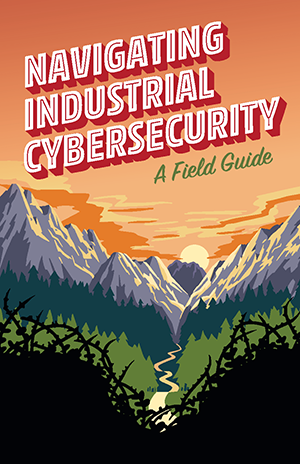 Why Choose Tripwire for NERC Compliance?
Text
NERC CIP compliance doesn't have to be overwhelming—not if you rely on Tripwire products and our cumulative experience helping over 100 electric utilities achieve, maintain, and prove NERC compliance.
Accelerate Your Compliance
Tripwire keeps up with the ever-changing standard so you don't have to. Tripwire NERC CIP policies are kept current, allowing you to efficiently apply new controls to new asset classes when needed.
Automate the Toughest Tasks
Some NERC CIP requirements are more difficult than others. For CIP-007, Tripwire saves time by monitoring the status of ports and services on each critical asset. For CIP-010, Tripwire provides current compliance status and audit records.
Simplify Proof of Compliance
In addition to standard reports, auditors will often request ad hoc proof while onsite. Tripwire provides the standard out-of-the-box reporting required by compliance regulations.
Cover 23 of 44 NERC CIP Requirements
The Tripwire NERC Solution Suite provides a comprehensive solution for NERC CIP compliance by offering a tailored combination of standard Tripwire products plus NERC-specific extensions and industry-experienced consultants.
Leverage Powerful Integrations
To further ease the burden of the NERC CIP audit process, Tripwire solutions can integrate with other security and compliance solutions, such as Towerline Software. This integration enables users to pull the data from Tripwire solutions to quickly identify unmapped assets using Towerline and provides additional audit reporting functionality.
Tripwire Solutions for NERC-CIP Compliance
Left Column
Tripwire Enterprise
Tripwire® Enterprise pairs the industry's most respected FIM with security configuration management (SCM) to provide real-time change intelligence and threat detection. For the compliance officer, it delivers proactive system hardening and automated compliance enforcement—resulting in a reduction of audit cycles and cost.
Real-time change detection
Automated compliance
Extensive integratio
Right Column
Tripwire State Analyzer
Tripwire State Analyzer ensures the compliance and security of your network by monitoring the system against lists of what's allowed to run. Aside from securing your network, the Tripwire State Analyzer's automated report generation will save you time on preparing for audits and money by reducing findings within those audits.        
Defines records in centralized allowlist configuration files  
Automates the validation of detected system configurations against your allowlist  
Generates detailed system configuration reports
Text
What Industrial Customers Are Saying About Tripwire
We asked energy and utilities customers about the benefits they've seen in their organizations after deploying Tripwire solutions. Here's what they had to say.
Case Studies
WFEC Case Study
Western Farmers Electric Cooperative (WFEC) is a U.S. electric generation and transmission cooperative. Along with the need for NERC CIP compliance and FIM, WFEC needed a solution that would identify indicators of compromise and monitor for suspicious activity without causing service interruption. According to WFEC, "Tripwire is not resource-intensive the way anti-virus is. From my perspective, Tripwire does more than traditional antivirus does. It gives you more insight." Learn more >
Electric Utility Case Study
This power utility, like most, has multiple installs of physical access control systems (PACS) as well as primary and backup Supervisory Control And Data Acquisition (SCADA) systems. Their cybersecurity specialist spends most days completing the tasks necessary to maintain SCADA system security and NERC CIP compliance. They now use Tripwire LogCenter® to generate alarms that alert system dispatchers by internal email if any network device fails to generate a log within a specific, customizable timeframe.
Want to Learn More?
Let Tripwire solve your biggest security and NERC-CIP compliance challenges. Simply request a demo to get started.
REQUEST A DEMO