As the industry's leading integrity monitoring provider, Tripwire helps you stay compliant with PCI-DSS and reduce your security risk.
Key Capabilities
Award-winning policy management
Customizable, audit-ready reporting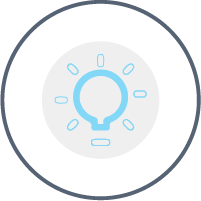 Broad support of server operating systems, POS systems, virtual systems, cloud-based assets, network devices, directory servers and databases
Guide to Security Configuration Management
Basic security controls like security configuration management (SCM) offer your best chance of preventing, detecting, and remediating breaches and staying compliant with PCI and other regulatory standards. 
 
Download the free guide to learn how you can use Tripwire SCM for policy enforcement and continuous monitoring.
Image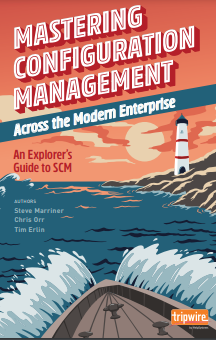 PCI Compliance, Simplified
Text
Maintaining continuous compliance with the latest requirements is the only way to ensure your customer data is properly protected—and it can be an easy process with the right solution on your side.
Automated Compliance Activities
Periodic compliance audits can be resource-intensive with manual checks and reporting. Tripwire offers "out-of-the-box" value to quickly validate and enforce good security measures. Tripwire provides assistance with all 12 requirement sections.
Never Drift from Compliance
Using automated processes, compliance can be maintained on a continual basis instead of only at audit time. Real-time continuous monitoring allows you to know at any time when events of interest or indicators of breach occur.
Secure Your Network Against Threats
Achieve the security PCI was intended to deliver. Tripwire solutions enable you to go beyond "minimum compliance requirements" and achieve true protection of your cardholder environment.
Continuous Integrity Monitoring
Continuous integrity monitoring alerts you to suspicious activities automatically, allowing your staff to focus on the threats, not administrative overhead. Automate network scans to discover vulnerabilities and verify that configurations are in their desired state.
Tripwire Solutions for PCI Compliance
Tripwire Enterprise
Tripwire® Enterprise pairs the industry's most respected FIM with security configuration management (SCM) to provide real-time change intelligence and threat detection. For the compliance officer, it delivers proactive system hardening and automated compliance enforcement—resulting in a reduction of audit cycles and cost.
Real-time change detection
Automated compliance
Extensive integrations
Tripwire ExpertOps
Tripwire ExpertOps delivers a cloud-based managed services model of the industry's best SCM and VM. A single subscription includes personalized consulting from trained experts and hands-on tool management to help you achieve and maintain PCI compliance and critical asset security.
Cybersecurity and compliance as a managed service
Customized service plan and progress reports  
Supplements your team with a dedicated expert
Tripwire Enterprise and PCI Compliance
Text
As the industry's leading Secure Configuration Management (SCM) solution, Tripwire Enterprise helps you stay compliant with PCI-DSS and reduces your risk exposure with system hardening and continuous configuration monitoring.
Want to Learn More?
Let Tripwire solve your biggest security and PCI compliance challenges. Simply request a demo to get started.
REQUEST A DEMO