Image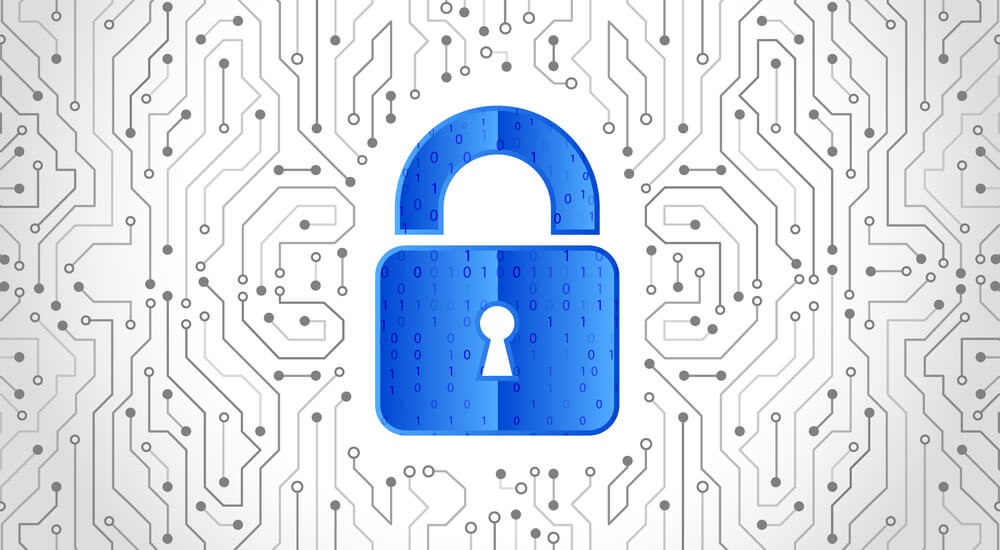 Cybersecurity has one of the largest skill gaps of all critical infrastructure fields, with more than 3.5 million job openings estimated by 2021. While this is potentially disconcerting in light of the major security breaches that now occur with regularity, it's also positive for aspiring cybersecurity professionals. It's really an employee's (or entrepreneur's) market like we've never seen. One method used to create incentives for talented individuals to join the ranks of the cyber defense workforce is through the funding of high quality scholarships. In nearly a decade of covering education and technology, I've seldom seen such a range of lucrative incentives and opportunities for those entering a field. And these incentives are likely just to increase in future years, with the size of the cybersecurity market projected to double by 2022. We've picked out ten of our favorite cybersecurity scholarships below based on their overall value (opportunity and monetary), as well as for how applicable they are to a wide range of students.
Award Amount: Tuition + Stipend Despite the issuing body, this scholarship is available to both service members and civilians. Recipients will receive full tuition and a stipend in exchange for serving one (paid) year in civilian or service member roles in the Navy for every year the reward was received. While this may seem like quite a commitment, it's a great way to jump-start your career by helping to place students directly into critical information assurance roles upon graduation. The application process is competitive though available to a wide range of students attending school in information assurance-related disciplines at the Bachelor's through Doctoral levels.
Award Amount: Full Tuition + Salary + Benefits Another scholarship-for-service program, this scholarship leads to recipients serving at the Department of Defense during the summers of their education and for a time after their schooling. While this may seem like quite a bit of service, the Department of Defense is on the front lines of cyber defense and could provide amazing experience for someone new to the field. The scholarship amount is nothing to sneeze at, either. It includes a salary, benefits and full tuition. Admission requirements include U.S. Citizen status, the ability to obtain a security clearance, a GPA of 3.0 or higher, and the pursuance of a national security-related degree. Awards are available at the Bachelor's through Doctoral levels.
Award Amount: $40,000 While this scholarship is only available to women studying in cybersecurity-related fields, it places highly in our ranking due to it's large award amount and lack of service requirements. The award is available at the Bachelor's through doctoral levels of study. Requirements for applicants include a minimum GPA of 3.2, pursuance of an information assurance-related field of study, a statement of purpose, transcripts, a C/V, and references. There are not residency requirements for this award, and students may study full-time, part-time, or online. The best part? It's a large award: $40,000 a year.
Award Amount: $18,000 + Salary Potentially the scholarship with the most rigorous application process of those in our list, the CIA Undergraduate Scholarship Program is also one of the most prestigious awards in a wide variety of fields. Applicants must apply in their senior year of high school, and the award is (predictably) for undergraduate study. Recipients are expected to work at the CIA during summers of their undergraduate experience and then after graduation. A number of well-documented internship tracks are available for cybersecurity students during the summer, including work in the following domains: STEM, Clandestine, Analysis, or Enterprise and Support Roles. The application process requires a polygraph test, mental health evaluation, financial need, background checks, high academic marks, abstinence from drugs, and more. The award is substantial, however, at $18,000 plus a salary.
Award Amount: $46,000 Another highly prestigious award, the NSF Graduate Research Fellowship Program is open to Master's and Doctoral students in STEM fields (including cybersecurity). Technically a fellowship, this award helps to fund graduate research. Recipients may choose to complete their research at any institution of higher learning or United States government lab. This highly prestigious appointment has been a hallmark of many STEM leaders, as evidenced by the 42 past recipients who have gone on to become Nobel Laureates. The award amount is for $46,000 a year.
Award Amount: $30,000 The Stokes program is yet another scholarship-for-service program with a sizable award. This award must be applied for in one's senior year of high school after being accepted to an accredited school. Successful applicants must be planning to pursue education in critical computer science fields including information assurance. One perk of scholarships applied for in high school is that – depending on the institution of higher education one attends – it is often easier to ace your GPA at the high school level. This award is only available to U.S. citizens, and it requires recipients to work at the NSA for 1.5 times the length of time they received the award after graduation.
Award Amount: $10,000 The SourceFire Snort Scholarship may be for a lesser amount than some of the other scholarships listed, but it's open to students from their final year of high school through the doctoral level. There is also no work requirement for this scholarship. All that is required is proof of pursuance of a computer science-related discipline and an application. Those who are relatives of employees at Cisco may not apply. Award amount is $10,000.
Award Amount: $8,000 Raytheon's Women in Cyber Security Scholarship is available to female students studying at the Bachelor's through Doctoral levels and may be applied for in the senior year of high school. Requirements of applicants include an application, a minimum GPA of 3.0, U.S. citizenship, C/V, references, transcripts, statement of purpose, and reasonable assurance that applicants are pursuing a cyber security-related field. Recipients may be studying full-time, part-time, or online.
Award Amount: $5,000-$10,000 The Scholarships for Women Studying Information Security Program Scholarship program is funded by ACSA and Hewlett-Packard Enterprise, which has been a stalwart in the field of information assurance for several years now. The program is open to female students who are juniors and seniors in undergraduate study, as well as those pursuing Master's degrees. Applicants must show sustained interested in cybersecurity-related fields through major coursework, having held down a job in cybersecurity, or through participating in cybersecurity clubs. Award amounts vary from $5k-$10k.
Award Amount: $5,000 (ISC)² offers scholarships in the same denomination to both undergraduate and graduate students. A perk of these awards is that the application process is separate by degree level, leading to smaller applicant pools for undergraduate and graduate applicants. There is no service requirement for these scholarships, and there are no citizenship requirements. Undergraduate applicants must have a 3.0 GPA, while graduate applicants must have a 3.2 GPA or higher. Applicants in their senior year of undergraduate study may apply only for the graduate scholarship. Applicants must be studying in information security-related fields.
Conclusion
The above are some of the most lucrative and opportunity-rich cyber security scholarships out there. There are many more, however, on Cyber Security Degrees' comprehensive list of cybersecurity scholarships. To find out more, click here.  
Image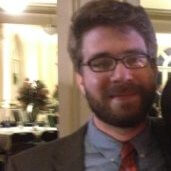 About the Author: Merrill Cook is the creator of OnlineCourseReport.com and CyberSecurityDegrees.com. He is a graduate of Sewanee: the University of the South and has furthered his education through online boot camps and technical courses. He is a course developer for Packt Publishing, and operating manager at Nosferdatum.  Editor's Note: The opinions expressed in this guest author article are solely those of the contributor, and do not necessarily reflect those of Tripwire, Inc.