Image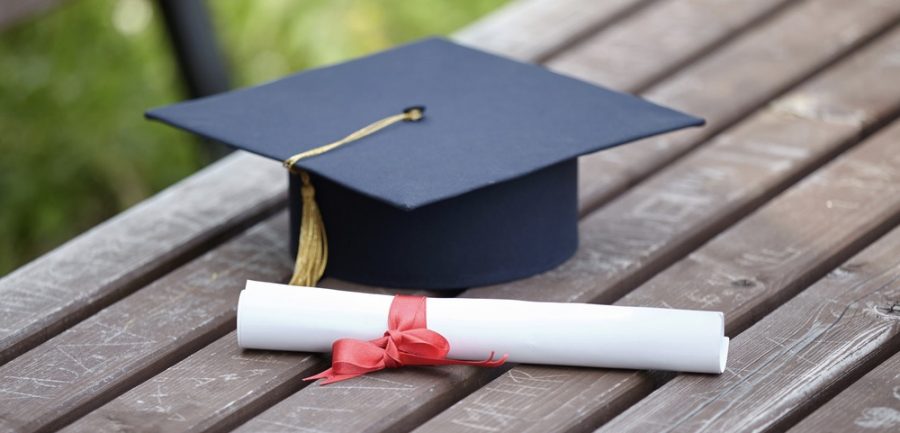 There is a severe
talent shortage in the cyber security field
. In fact, it's one of the few fields with a negative unemployment rate, and analysts are estimating that there will be
1.5 million cyber security job openings by 2019
. So, if you have been considering entering the field or advancing your career within the industry, this is an opportune time. To do so, however, you are going to need to be highly educated, which usually means getting a
cyber security master's degree
. Although obtaining an advanced degree can require a significant investment of both time and money, this is one degree that may well be worth it. Here are four reasons you should consider getting a master's degree in cyber security.
1. Job Security
As reported by
CSO
, IBM's Chairman, CEO and President Ginni Rometty said last year:
"We believe that data is the phenomenon of our time. It is the world's new natural resource. It is the new basis of competitive advantage, and it is transforming every profession and industry. If all of this is true – even inevitable – then cyber crime, by definition, is the greatest threat to every profession, every industry, every company in the world."
With the continual advancements in technology and the increasing sophistication of cyber criminals, cyber security has moved to the forefront as organizations and governmental agencies scramble to protect their data and information. As such, and in light of the massive shortfall in talent, job security in this field is strong. As Alec Ross, Senior Adviser for Innovation at the State Department said in a 
Washington Post article
:
"If any college student asked me what career would most assure 30 years of steady, well-paying employment, I would respond, 'cybersecurity.'"
2. High Pay
According to the law of supply and demand, if you have a significant shortage in supply and a surplus of demand, prices are going to soar. Such is the case with cyber security salaries.
Entry-level positions in the field are hovering around $90,000
and even reaching into the six figures in certain geographies, which means if you have experience and an advanced degree, you are going to be paid quite well. For example, a security software engineer receives an average annual salary of $233,333, while a chief security officer brings in an annual salary of $225,000, 
according to Dice
. And when it comes to the generously compensated technology sector, cyber security professionals are among the most highly paid,
posting a 9% salary premium
 over IT jobs in general.
3. Financial Incentives for Higher Education
One of the reasons for the massive talent shortage in the cyber security industry is the high level of education required to fill most jobs. This drastic skills gap has led the government along with many private organizations to offer
financial incentives for those looking to pursue a degree in computer security.
Two such government funded scholarships are: the Information Assurance Scholarship Program (IASP) and the National Science Foundation Scholarship for Service (SFS).
The Yellow Ribbon Scholarship
is another program offered at certain universities that partner with Veterans Affairs (VA). This scholarship program offers support for veterans through yearly scholarship money that is then matched dollar for dollar by the VA. At the University of San Diego, one such school that partakes in the Yellow Ribbon program, the scholarship would equate to roughly $14,896 per year in funding towards a cyber security degree.
4. Career Options Open Up
A report by Burning Glass Technologies
showed that 84 percent of cyber security postings specify at least a bachelor's degree and 23 percent require at least a master's. While the opportunities and job openings in the cyber security field are many, the education level needed to land these jobs is high. For those with the right education and experience, however, the opportunities are vast – with job openings in almost every state and across almost every sector, both private and public. Plus, when you obtain a master's degree, you should receive training in leadership and management, skills that are required for C-level or managerial positions. These are just four reasons why getting a master's degree in cyber security makes sense. But if you need one more reason, just
look at the data
.
About University of San Diego's Online Master of Science in Cyber Security Operations and Leadership
The University of San Diego's 
100% online Master of Science in Cyber Security Operations and Leadership
(MS-CSOL) is designed for bachelor-prepared students who desire to effect positive change in mitigating cyber security threats and become leaders in their organizations. This degree program is designed to serve the needs of a diverse set of individuals who are currently in cyber security roles as well as those interested pursuing a career in cyber security.  
About the Author:
John Callahan is the Director of Cyber Security Programs at the University of San Diego where he is responsible for strategic planning, academic development, research and partnership.  His areas of specialization include defense technologies, cyber security, entertainment and creative technologies, analytics, strategic operations and consultation, bio-terrorism detection and deterrence methodologies, construction/building technologies, integration of technology into elementary and secondary pedagogical practice, business and decision support methodologies, system architecture, conceptual engineering, and strategic planning.
Editor's Note:
The opinions expressed in this guest author article are solely those of the contributor, and do not necessarily reflect those of Tripwire, Inc.