Image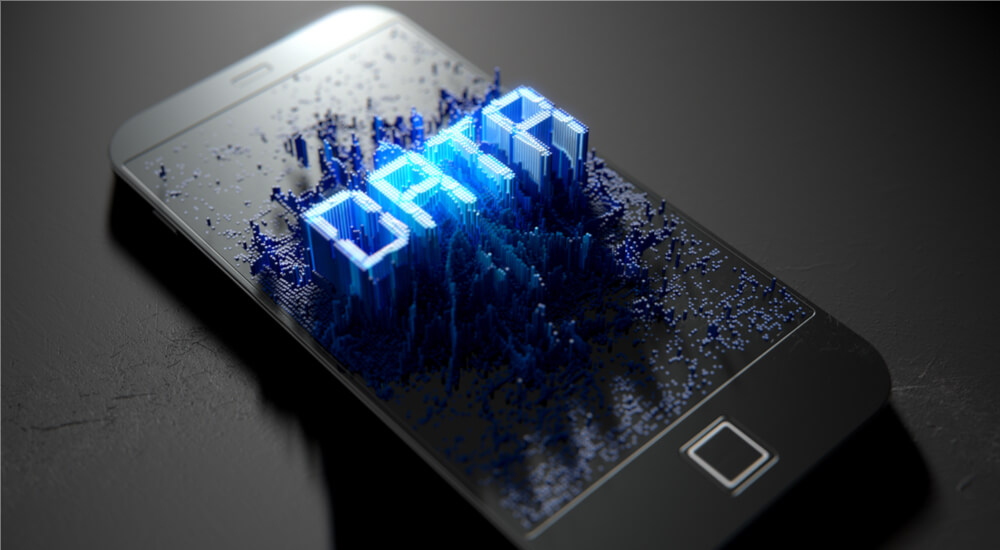 Mobile platforms and the internet have brought about massive potential and real value to many companies. This evolution has made mobile enterprise systems an essential business function, becoming a top priority for any company serious about its growth. The ability of mobile technology to improve productivity and efficiency and drive greater ROI is contributing to a spike in its growth, with the
mobile enterprise apps market expected to grow
to US$98.03 billion by 2021 from US$48.24 billion in 2016. The current year sees important mobile enterprise data trends and concerns. Here are the top elements to prepare for today and in the years to come.
1. The continued growth of IoT
The
Internet of Things (IoT)
is a broad term that refers to the large connection of devices to the Internet. This includes mechanical and digital machines, computing devices, and even people. Its implementation across multiple industries is occurring at an exponential rate, due in part to the declining connection costs of broadband internet and the increasing number of WiFi-supported devices. As IoT continues to permeate every facet of mobile enterprise data, cyber security should remain a focus. Security needs to be a priority for enterprises preparing to make the most of IoT due to the following reasons:
Increased adoption: The plummeting cost of technology and increased smartphone penetration will contribute to mobile enterprise data increasingly adopting IoT. And more users mean an increase in data volume and complexity, making security even more challenging.
Increased data flow: The exponential growth of IoT will see businesses adopt more IoT devices to enable seamless data sharing and information collection. Heightened data movement requires improved data security measures.
Security requirements for mobile enterprises need to address the potential for physical, network, software, and encryption attacks. With no standardization in the architectural framework for IoT, mobile enterprises must remain vigilant regarding potential threats to their data networks.
2. Rise of the CDO role
As the digital equivalent of oil, data is seen as big business. And the role of the Chief Data Officer (CDO) addresses the need to tackle one of the most important problems in the digital age: deriving value from data. To prepare for the potentially uncertain and disruptive future the internet will progressively bring, the CDO is integral to companies looking to position themselves into a mobile, transformative future. The role of the CDO is to help streamline business processes, leveraging digital technologies such as mobile to strategically transform an organization's technological future. The role of the CDO signifies a company's commitment to a digital future. But CDOs also have the added weight of improving security culture in the mobile enterprises.
The CDO must serve to evolve defensive tactics for mobile enterprises, providing comprehensive security solutions to the deployment of big data, IoT devices, among other things.
The CDO and the Chief Information Security Officer (CISO), acknowledging the increased value of data, must leverage their roles to drive advancements in cybersecurity within the mobile enterprise.
3. Lack of end-to-end network visibility
The emergence of cloud migration and corporate digital transformations have contributed to increased complexities to network visibility. A paramount concern of mobile enterprises, a lack of end-to-end network visibility impacts enterprise productivity, increasing downtime and compromising network security. Real-time, comprehensive end-to-end visibility is essential to the management of data, digital infrastructures, and networks and processes. Network engineering and application teams must implement simplified automation processes to enable automated network mapping, gaining complete and comprehensive visibility to critical applications and network infrastructures. Overcoming the challenges presented by a lack of end-to-end network visibility with automated provisions will help enterprises grow and scale, putting their network infrastructures on track to meet long-term business goals in the years to come.
4. The prevalence of AI and machine learning
The upcoming years will likely see mobile enterprises fully realizing the potential of artificial intelligence (AI). It will soon support enterprising apps across different platforms to streamline work. The implementation of AI and machine learning across various industries will likely see mobile enterprises completely change their cybersecurity strategies. Expect to see network infrastructures and security systems empowered by AI and machine learning, leading to more secure and responsive networks. Additionally, the rapid growth of AI technology has many enterprises transitioning their workforce into an augmented workforce model. AI and machine learning are becoming less of a supplementary technological tool and more of a strategic component of the digital business model. Integrating intelligent machines to various aspects of the work environment adds value by driving efficiencies, automating processes, and optimizing the workforce. This frees up employees for creative and analytical tasks, fueling innovative thinking.
5. The need to address big data privacy practices
The growing use of big data and recent cases of data breaches has once again put data privacy practices back into the spotlight. The expansion of big data with the help of public clouds represents a major privacy concern for enterprises. In light of such breaches, companies must take operational steps to employ sound data privacy practices. A solid framework has yet to be established to enable best practices for big data privacy. Rather, companies must take proactive, strategic steps to strengthen incompetency in the security and privacy of their data. It is no longer enough for enterprises to implement standard general security measures. Big data requires well-defined responsibilities across the board, from contractual cloud service providers to network engineering and application teams. It's important that your CIO and IT team continuously vet the levels of privacy and security provided by your cloud-based vendor. Ongoing monitoring and audits must be performed to uncover potential areas of vulnerability in data integrity. The best safety net an enterprise can employ is to implement and encourage a consumer review process to correct and safeguard against data privacy concerns.
Conclusion
As new digital disruptors continue to emerge, these data trends and concerns can help mobile enterprises navigate an unpredictable and uncertain future. Inevitable changes are coming to the business landscape, but by assessing and addressing plausible future business models, companies are better positioned to allocate resources in a strategic and valuable manner.  
Image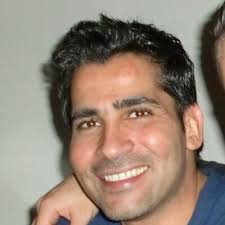 About the Author
:
Azhar Abulhamayel is at Zain KSA. The company was the first operator in the Middle East to commercially launch 4G/LTE network. Zain serves +10M customers, has extended its network coverage to 94% of the population, and attracts thousands of new customers daily.
Editor's Note:
The opinions expressed in this guest author article are solely those of the contributor, and do not necessarily reflect those of Tripwire, Inc.