Image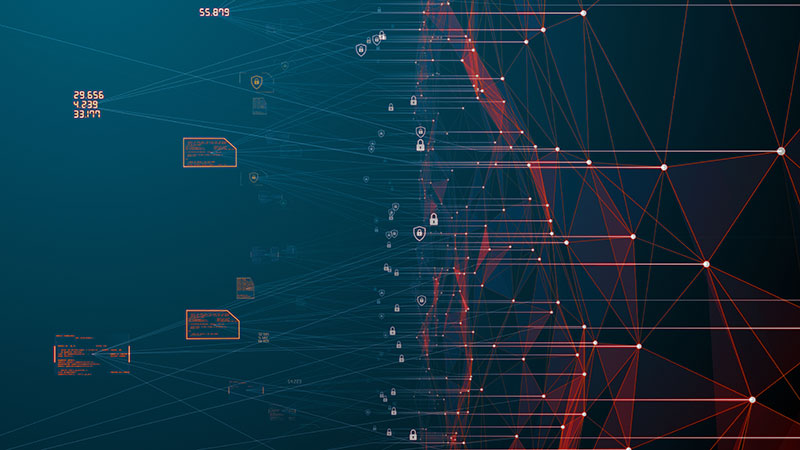 Penetration testing is a vital part of cybersecurity strategy development, evaluating the strength of an organization's infrastructure. To prevent attackers from exploiting security flaws in your software or networks, you want to discover them as soon as possible. Penetration testing is becoming increasingly common because it anticipates attacks instead of waiting for them to happen, allowing people to be more proactive in their security initiatives.
What is a Penetration Test?
A penetration test, often termed a pen test, is an approved cyber-attack against a firm orchestrated in secure, controlled conditions. A penetration test will strive uncover and exploit vulnerabilities within a set scope of an organization's environment, analyzing its weaknesses before a criminal can take advantage of them.
Penetration tests, often part of security audits, are one way a corporation can adequately understand its security posture. Ideally, such a test uses the same approaches that an attacker would while attempting to break into the corporate systems. The test may include simulated assaults like phishing, identifying open ports, building backdoors, manipulating data, or planting malware.
Penetration tests are valuable because they provide visibility into the strength of an organization's security by taking an attacker's perspective. They may discover issues that security specialists have overlooked during development or draw awareness to risks that are hidden if viewed from the inside. The biggest strength of pen testing is demonstrating the risk level of a vulnerability and identifying the ones that will cause the most damage if exploited.
Businesses should view penetration testing as part of the hardening process; thus, they should undertake it routinely. If you are hiring a third party to perform the testing, you should aim for at least one annual evaluation. However, if you have an internal team, you should be doing it more frequently. The frequency depends on the size of your organization, the scale at which you want to run your tests, and the type of resources you want to use. It is excellent practice to do a penetration test anytime significant updates to infrastructure or applications occur, new offices are built, or novel digital services and assets are introduced.
5 reasons your business needs penetration testing
Penetration tests help determine how well an organization's current security measures could hold up in against a determined adversary armed with a variety of attack vectors. This lets you fix security holes before attackers find and exploit them.
1. Uncover hidden system vulnerabilities before criminals do
Finding and exploiting previously undiscovered security flaws before attackers do so is essential for maintaining safety, which is why security patches are so commonplace in modern applications. Penetration tests can reveal deficiencies in cybersecurity plans that were initially overlooked.
A penetration test focuses on what is most likely to be exploited to better prioritize risk and use your resources effectively. The human element of a penetration test means that you can discover vulnerabilities that:
Only appear through the combination of lower-risk flaws that attackers can exploit in a particular sequence.
Depend on the human factor, as in the case of social engineering or human error, demonstrating the parts of security education that require work.
Require additional validation after automated vulnerability screening of networks.
2. Strengthen security processes and strategies
To know how secure your IT systems are, you need to look at the summarized results of a penetration test. Executives at your organization can benefit from their knowledge of the security holes and the possible damage they could cause to the system's efficiency and effectiveness. In addition to providing recommendations for their prompt remediation, a skilled penetration tester may assist you in building a solid information security infrastructure and determining where you should allocate your cybersecurity budget.
3. Lower remediation costs and reduce dwell time
The typical time needed to detect and stop a data breach is 277 days, according to IBM's Cost of Data Breach 2022 research. The longer sensitive data and harmful software are exposed to malicious hackers before being discovered, the more damage they can do, and the greater the repercussions are.
Losses from downtimes, poor network performance, loss of brand image, reputation, loyalty, and, most crucially, customers compound the financial implications associated with cybersecurity breaches and assaults. Your company may feel the repercussions of the breach for many years.
According to IBM's analysis, the average cost of a data breach worldwide in 2022 is $4.35 million, up 12.7% over the average cost in 2020. Restoring normal operations will necessitate heavy financial investments, cutting-edge safety precautions, and several weeks of downtime.
However, fixing the flaws that a penetration test uncovers before a cyber breach allows for much less downtime and inconvenience for your business. And it costs a small fraction of what a successful breach would!
4. Adhere to regulatory compliance around security and privacy
Without question, penetration testing is an essential component of keeping your company and its assets safe from attackers. Although pen tests are primarily used to ensure the safety of networks and data, their value extends much beyond that. Consistent pen testing can help you meet the requirements of the most stringent security and privacy norms.
Audits and tests of security systems are something that all firms must regularly undertake to comply with regulations like HIPPA, PCI-DSS, GDPR, SOC2, ISO 27001, and others. In fact, PCI DSS 4.0 actually requires pen testing in Requirement 5. You must do so to meet the baseline security these regulations set and avoid significant fines. Penetration testing can help businesses strengthen their security policies and demonstrate to assessors that they are diligent about keeping up with vulnerabilities, thanks to the extensive reporting created during the testing.
5. Preserve brand reputation and customer loyalty
Customers want to know that their information is secure while dealing with a business, especially in light of the frequent reports of data breaches in the media. A penetration test is one way to show them that a business is secure. As an added precaution, security reviews often include a discussion of penetration tests before major contracts like mergers or vendor arrangements are signed.
Take the annual Penetration Testing survey
Penetration testing can accurately evaluate your company's health and resilience to cyber threats. A penetration test can demonstrate how feasible it would be for an attacker to breach your company's network defenses. In addition, it can aid in prioritizing security investments, compliance with industry standards, and developing effective defensive measures to keep your company safe from potential threats.
To better understand the role penetration testing plays in the cybersecurity landscape and provide a comprehensive picture of the effectiveness of pen testing strategies and the resources required to deploy a successful program, Fortra has developed the Penetration Testing Survey. You can take this survey and contribute to building awareness around trends, challenges, and areas of improvement.
---
Media
Image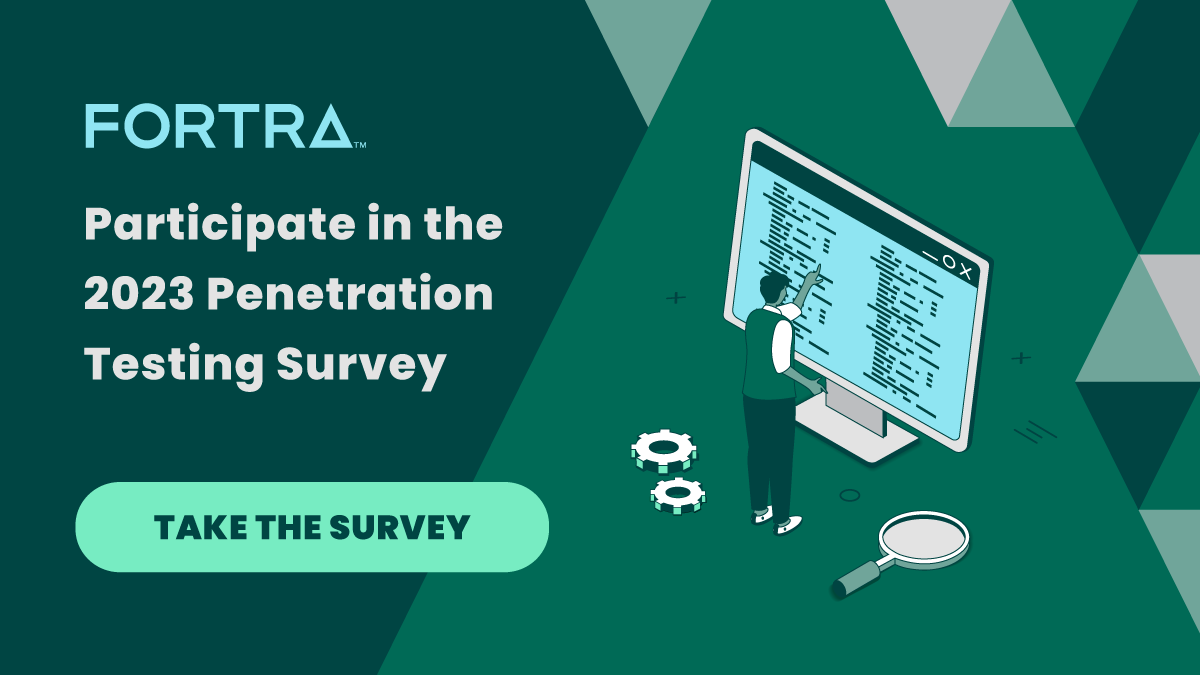 Text
The survey is completely anonymous. By participating, you will be joining a community of like-minded cybersecurity professionals in analyzing pen testing program effectiveness and the resources required to deploy them.
Take the 2023 Penetration Testing Survey