Image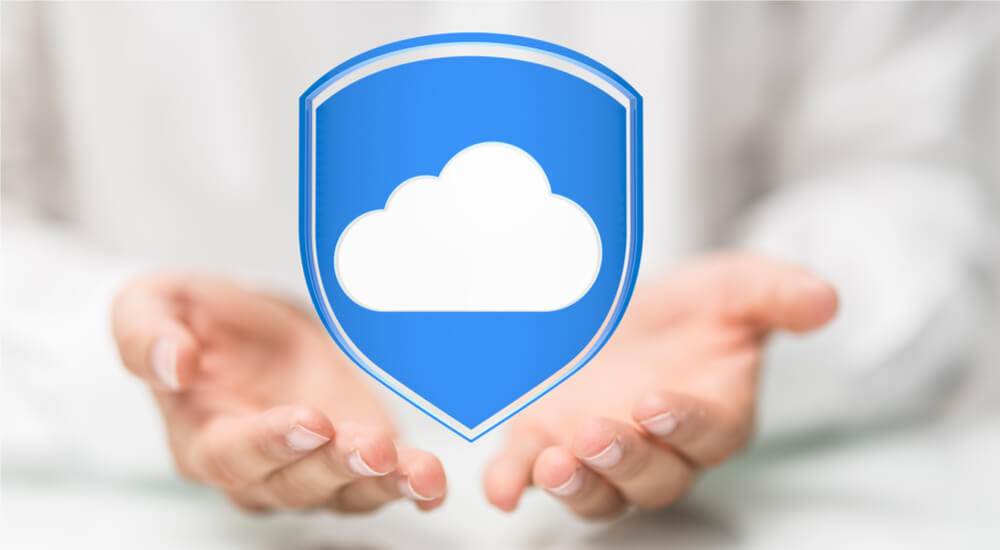 You've probably been hearing about the cloud a lot, and with the increasing number of businesses moving their data online, it's obvious that cloud computing and security are here to stay. With a number of benefits like data security, minimized risks, regulatory compliance, flexibility, round-the-clock availability, uninterrupted maintenance and support, and more, the cloud can help you manage your business easily. You also get to save money and time that you can put into growing your business. If you already know what advantages you can enjoy with the cloud but aren't willing to move your data because of security concerns, you've come to the right place.
Here are six cloud security myths debunked for you.
1. Cloud Is Unsafe
That cloud security is unsafe is probably the biggest myth that refuses to die. For non-IT people or those seeing off-premise security solutions for the first time, it's hard to believe that data stored beyond their physical reach can actually be safe. In reality, storing data on-premise and on your own servers isn't the best way to protect it. The greatest form of defense comes in the form of strong governance, strict access rights and diligent data monitoring, all of which can be deployed with cloud storage. Also, consider that storing data on premises makes it vulnerable to potential natural disasters. If backups are created at an offsite location, the workaround approaches the same idea used for cloud security.
2. Cloud Is Easier to Attack
It is believed that since the cloud is maintained by service providers managing data storage for others, it is more susceptible to threats. In fact, a primary benefit of cloud computing services is patching and security monitoring, which proves to be a deterrent to data breaches and
information hacking
. Further to this, cloud security firewalls both internal and external networks. By creating additional layers of security, the external network is safe from malware that users might download unintentionally. Similarly, the firewall also prevents the internal network from being compromised in the event of external threats.
3. Anyone Can Access Data in the Cloud
Many people are concerned about data security owing to the fact that public cloud storage permits sharing network space among users. Since many of these users could be business competitors, it is assumed that sharing cloud space will pose a threat to security. While it's impossible to know the intentions of all shared space users, the majority are going to be legitimate users of the platform. Moreover, it's just a myth that sharing cloud space can lead to other users accessing your data. With cloud security, deciphering potential breaches is impossible, as data is encrypted in transit.
4. Data Cannot Be Controlled
Another big myth surrounding cloud storage is that the organization loses control over the data, eventually meaning there's a
lack of security
. Geographical storage location of data is a justifiable concern, particularly for businesses dealing with confidential records. Due to regulatory and
compliance
standards, it might be illegal for such businesses to transfer data overseas. Nevertheless, this doesn't mean data cannot be controlled with cloud storage. If building your own data center isn't an option, you can always turn to local cloud service providers. If you run a global company, work with a global service provider that operates data centers in different countries. A global service provider will not only understand regulations and laws, but will also be transparent about where your data lives, how it travels, and how it is protected.
5. You Can't Check How Your Data Is Being Used
With cloud security, organizations have to place their trust in individuals employed by service providers in addition to their own employees. While it's easy to track what in-house staff is doing, you can't say for sure what third-party providers are doing with your data. That being said, you can always ask your service provider to furnish audit logs so you know exactly who has had access to your data. Providers can also show you that they carry out required background checks and have suitable clearance, so be sure to ask.
6. Cloud Is Relatively New Technology
A lot of people still believe that cloud applications and services are relatively new and hence cannot be trusted. However, the cloud has been around for a really long time – its concept began in the 1950s. Cloud computing started shaping up in the 1990s as the Internet became widely accessible. As any good IT support services provider will tell you, an increasing number of businesses across various industries are turning to cloud-based solutions for their needs ranging from network security to human resource management and more!
Conclusion
It is important to note that all businesses have different requirements, and there are no absolutes when it comes to cloud security. But when compared with on-site storage solutions, cloud computing and security does emerge the winner. Working with a top-level cloud computing services provider can certainly provide your business the reliability and security it needs in the global marketplace. Apart from advanced security features and infrastructure, a reputable provider can also offer you the transparency needed to take your business to the next level. With these common cloud myths debunked, all you need to do is take an informed decision to give your business a comprehensive and secure solution for its data storage, computing and security needs. To learn more about staying secure in the cloud, find out what 18 experts advise for effective and secure cloud migration,
here
.
Image

Image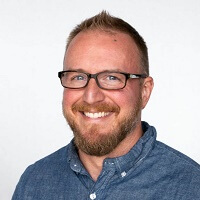 About the Author:
Jeff Dennis is the founder of Bitboyz, which serves quality managed IT services from Cleveland Ohio. One of his resolutions is to take the initiative to contribute his experience and knowledge on with people belonging to IT industry. In his free time, he loves to play guitar and spend the quality time with his wife and three sons.
Editor's Note:
The opinions expressed in this guest author article are solely those of the contributor, and do not necessarily reflect those of Tripwire, Inc.