Image Aircraft parts manufacturer ASCO has temporarily suspended operations worldwide after falling victim to a ransomware attack.
Image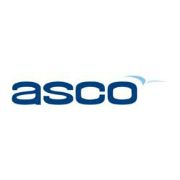 As reported by
Data News
, ASCO decided that it would shut down its headquarters in Zaventem, a Belgian municipality situated within the province of Flemish Brabant, as a result of the attack. This suspension is expected to place approximately 1,000 Belgian employees on technical unemployment. Such a designation will enable employees to claim unemployment benefits for a limited period of time. ASCO, originally a Belgian company which U.S. company Spirit AeroSystems acquired in 2018, said that it would also temporarily cease production in other countries. Initially, ASCO merely disclosed that someone had hacked its servers. It did not supply additional details at that time. However, the aircraft parts manufacturer later expanded on the account of its story by revealing to Data News that it had fallen victim to a ransomware attack. As of this writing, it's unclear what ransomware family was responsible for the infection or how it gained access to ASCO's network. Following its discovery of the attack, ASCO notified law enforcement. It also activated an internal response team and enlisted the help of external experts around the same time. This joint investigatory effort helped demonstrate that the ransomware infection did not compromise any of the company's data. This isn't the first time that a major industrial player has suffered a ransomware infection this year. In mid-March, for instance, Norwegian aluminum and renewable energy company Norsk Hydro
shut down
several components of its production process including some metal extrusion and rolled products plants in its efforts to contain a 
LockerGoga
ransomware infection. Following the attack, the manufacturer reported an 82 percent drop in profits in the first quarter of 2019 compared to a year earlier. These attacks highlight the need for organizations to strengthen their security defenses against ransomware attacks. Check out this resource for some
ransomware prevention tips
.