Image

Belgian's national privacy watchdog is suing Facebook for allegedly breaching both Belgian and European privacy laws for the way that it tracks the behavior of both members and non-members. According to EUobserver, this is the first time a European privacy commission has sued Facebook for its non-compliance with regards to privacy laws. Earlier this year, the Belgian Privacy Commission issued a report revealing that Facebook's policies around profiling for third-party advertising did not "meet the requirements for legally valid consent." The report also found that the social media platform "[failed] to offer adequate control mechanisms" regarding the use of member-generated content for commercial purposes.
"Facebook places too much burden on its users. Users are expected to navigate Facebook's complex web of settings in search of possible opt-outs," wrote the authors, as quoted by The Guardian. "Facebook's default settings related to behavioural profiling or Social Ads, for example, are particularly problematic."
Image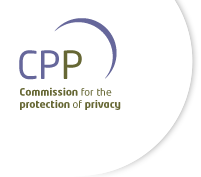 As a result of the report's findings, the Commission insisted last month that Facebook amend its policies and seek the explicit consent of its users for the use of serving/behavioral ads. Since then, however, the social media site has allegedly been difficult to contact by the Belgian Privacy Commission. This is in spite of the fact that it publicly challenged the Commission's report back in April.
"Over the past week, a team of privacy experts and engineers at Facebook analyzed the claims presented in a recent report authored by a group of researchers in Belgium. Our findings: The report gets it wrong multiple times in asserting how Facebook uses information to provide our service to more than a billion people around the world," Facebook said in its post.
Facebook has also went on to publish a wider-ranging op-ed in the Financial Times criticizing overreaching European privacy regulators. News of the lawsuit, which is expected to go to trial on Thursday, June 18, follows several months after a security researcher discovered a serious privacy vulnerability that could potentially allow hackers to access the private photos of millions of Facebook users.