Image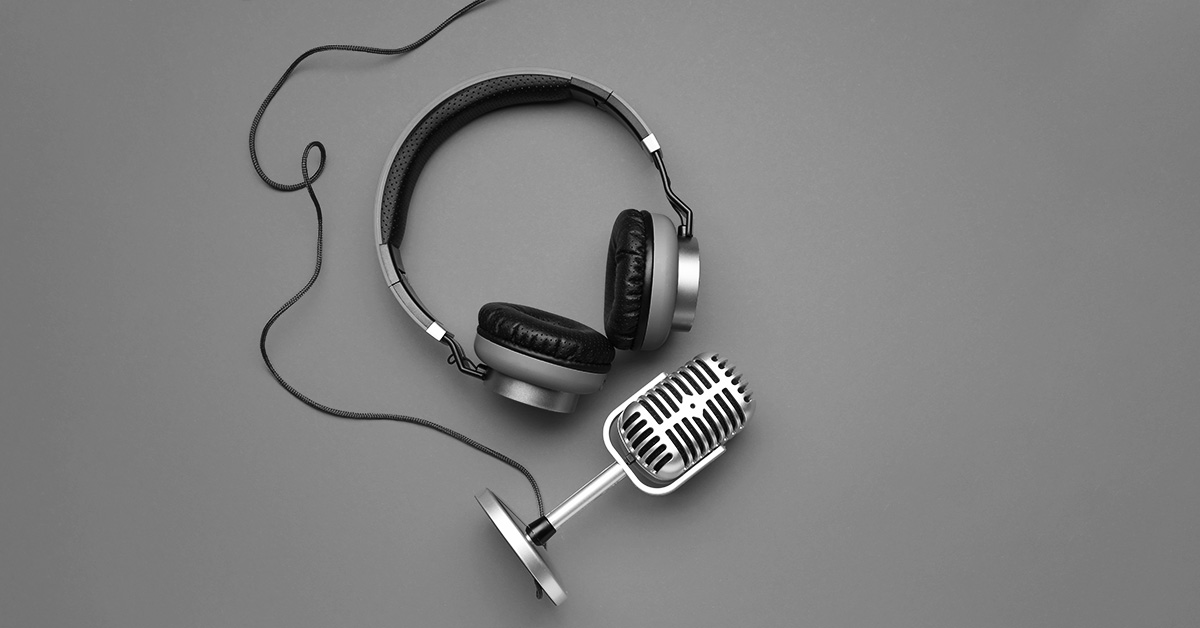 The cybersecurity industry is one in which staying in the loop on recent developments is incredibly important. Because technologies, industry conditions, and the threat landscape all change so frequently, it can be difficult to remain up to date on news, standard practices, and significant threats. Written articles can be of great help in this endeavor, but another great tool is the vast realm of cybersecurity podcasts. Many industry experts and organizations produce podcasts to inform audiences and facilitate a greater understanding of important cybersecurity topics.
Blueprint
Blueprint is a podcast from the SANS Institute that aims to inform listeners of "valuable and actionable content for advancing cyber defense skills." The show features host John Hubbard along with a variety of innovators and leaders in the blue teaming field. The guest experts share their skills and knowledge to empower the audience to take steps to improve their own cyber defense skills and security posture. Episode topics include vulnerability management, cybersecurity training, and incident response.
Cyber Security Headlines
From the CISO Series, Cyber Security Headlines is a podcast made with the intention of distilling cybersecurity news hot off the press into a bite-sized daily format. Episodes are released each weekday and are around six minutes long. The podcast is accompanied by a companion Week in Review show, a 20-minute episode released on Fridays featuring a security expert's commentary on the top stories of the week.
The Security Detail
Created by Splunk's strategic security research team, SURGe, The Security Detail podcast reports on new developments in the threat landscape every other week. Co-hosted by Audra Streetman and Kirsty Paine, the show features security experts from various sectors as guests. Each episode attempts to dive into the threat landscape in a particular industry, including telecommunications, manufacturing, healthcare, retail and hospitality.
Cloud Ace
Another podcast from the SANS Institute, Cloud Ace aims to provide in-depth explorations of a wide range of topics related to cloud security. Hosted by Brandon Evans, the podcast invites cloud security experts to discuss methods and practices for secure cloud infrastructure, applications, and platforms. While the focus of the show is on cloud security, the insights provided by the guest experts can often be carried over to other areas of cybersecurity.
Security Now
Security Now is a long-running podcast co-hosted by technology professional Leo Laporte and cybersecurity expert Steve Gibson, who originated the term "spyware." Episodes are released weekly and cover a wide range of cybersecurity topics relevant to businesses, consumers, and government organizations. The hosts aim to break down complex topics into a digestible and clear explanation to help listeners understand subjects such as malware and ransomware, encryption and decryption, hardware and IoT security concerns.
Cyber Queens Podcast
Created for the purpose of inspiring and empowering underrepresented demographics in the cybersecurity industry, the Cyber Queens Podcast is particularly directed at Gen-Z women and LGBTQ+ individuals. The podcast aims to provide the tools and resources necessary for members of these marginalized groups to not only break into the cybersecurity field but excel in it. Hosts Maril Vernon, Erika Eakins, and Amber Devilbiss run the show with radical transparency, intentional investment, and inspiring action as core values.
Risky Business
Releasing episodes weekly, Risky Business (stylized as Risky.Biz) is a long-running information security podcast. The show addresses important news in the industry as well as doing deep dives into industry issues with infosec authorities and leaders. Condensing a week's worth of news into a 50-60 minute format, this weekly digest of information security news boasts a "pacy" density of information "without the waffle."
Security Cryptography Whatever
Security Cryptography Whatever is, unsurprisingly, a podcast that is primarily about computer security and cryptography. Hosts David Adrian, Deirdre Connolly, and Thomas Ptacek, along with featured guests from "the security industry, academia, and government," address these topics with a particular spotlight on engineering and real-life experiences. Episodes center around news in the industry as well as broader discussions on the state of the security landscape.
CyberWire Daily
Similarly to the Cyber Security Headlines podcast, CyberWire Daily is released each day with the intent to keep listeners informed on the latest developments in the cybersecurity industry. However, CyberWire Daily has a runtime of around half an hour, enabling host David Bittner to explore the content more in-depth. The podcast includes not only news and analysis but interviews with leaders in the cybersecurity industry, academia, and research organizations.
Hacker Valley Studio
Hosted by Ron Eddings and Chris Cochran, Hacker Valley Studio is a podcast from Hacker Valley Media about the human element in cybersecurity. Addressing such issues as the balance between work and parenting, the art of storytelling, and humility in product management. While the technical aspects of the industry, recent news, and explorations of the threat landscape are important facets to consider, it can be easy to let the human part of the story fall to the wayside. Hacker Valley Studio aims to share "inspirational stories and knowledge" with listeners "to elevate ourselves and our communities."
Wading through the wealth of cybersecurity podcasts available can be time-consuming, and this list hopes to alleviate that burden. The above podcasts are well-rated, reliable, and produced by industry leaders and other experts in the field. Whether your goal is to progress your career in the cybersecurity industry, fill in knowledge gaps, or just stay updated on recent news, there are podcasts that can help you achieve it.
---
Editor's Note: The opinions expressed in this guest author article are solely those of the contributor and do not necessarily reflect those of Tripwire.