Image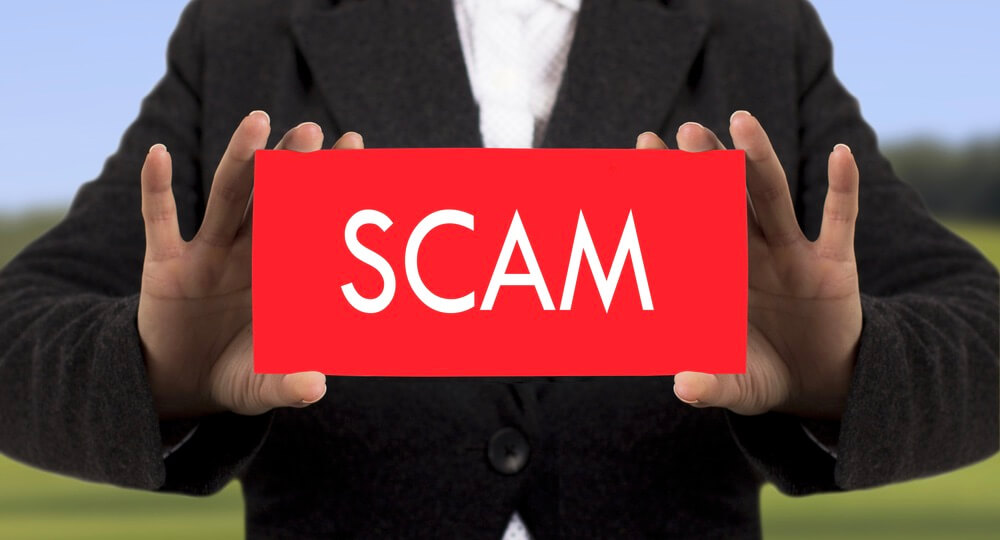 Meet John. He's a 53-year-old accountant who owns property in New Zealand. He's also an experienced investor who likes to invest in New Zealand shares. As such, he understands how trading works, and he knows a good opportunity when he sees one. But there are some things you don't know about John. For starters, his first name isn't John. It's a pseudonym meant to protect his identity. He asked New Zealand's Financial Markets Authority (FMA) to use it after he reported the loss of nearly 40,000 USD to financial scammers. John's story should serve as a cautionary tale to all investors. Let's explore his ordeal below.
"I Really Didn't Suspect that I'd Been Scammed Right Until the End...."
It all started when an Asian research company contacted John out of the blue. They said they were doing a survey of New Zealand businesses. A week later, John received a call from someone at PFM-Trading, a trading company based in China. The representative asked John if he wanted to purchase pre-IPO shares in Alibaba Group, the same company whose Taobao e-commerce website suffered a breach in February 2016. John was curious, so he did some research. He explains that everything checked out:
"They said they had…these shares from Alibaba which I had kind of heard of. I heard there was an IPO coming up, and they were listing on the New York Stock Exchange. It was made to look like it was legit, that it was devoid of money laundering, so yeah what I saw looked OK."
John decided to purchase 3,300 USD worth of shares. He then made three other share purchases with PFM-Trading. One came the vice-president contacted him with a special opportunity: more expensive shares which Alibaba had allegedly asked the company to sell on behalf of its employees who wanted to dump some of their share packages. John found media coverage of the Alibaba's side of the story, so he purchased an additional 19,950 USD in shares as part of a pending sales deal. He made another purchase after a representative notified him that the sales deal was complete. All the company needed was 16,500 USD to convert the share options before they could be sold. John complied. Shortly thereafter, John received a memorandum of agreement. But there was something wrong. The trading company's commission was too low, and he also couldn't find a record of the company mentioned on the memorandum. John tried to contact the company, but the website for PFM-Trading had gone offline. Only then did he realize he'd been scammed out of 39,750 USD. It hasn't been easy coming to terms with that realization:
"I really didn't suspect that I'd been scammed right until the end.... To lose 60-grand [NZD], the best part of $40 thousand [USD]…yeah, it hurts. It wasn't just my savings. I borrowed money to make it happen, and I slapped it on credit cards. Yeah, when you are paying 20 percent interest, that kind of hurts. We… sold our house to pay off that debt, so we've had to downsize. I am thankful that I wasn't done for more."
For more information about what happened to John, please watch the video below: https://www.youtube.com/watch?v=eYOGYk41JKw
The Harsh Reality of Boiler Room Share Scams
John was the victim of a "boiler room," or a group of criminals who cold-call investors and attempt to share them worthless or fake investments. These criminals aren't stupid. They use legitimate-looking websites and events in the media to prey upon even experienced investors like John. To avoid detection, they also never call people who live in the same country as they do. That technique helps them to evade law enforcement. Andrew Park of the FMA estimates that the annual losses of boiler room share scams run into the millions of dollars but that it's difficult to arrive at an exact amount. As quoted by Stuff:
"It is hard to quantify money involved as some complainants do not wish to talk about the amount they have lost. This can be because they wish to keep it private, they may feel embarrassed that they have lost a substantial amount. Of reports to us directly, we are aware of individuals losing amounts between $4000 and $700,000."
To protect against these scams, investors should always do their research, complete deals with a licensed provider, and consult with advisers if they have any doubts. They should not make a habit of dealing with cold-callers, and they should certainly never provide their financial information to anyone they don't know.