Image Canada has proposed to pay $17.5 million to settle a privacy breach involving hundreds of thousands of individuals who applied for student loans. Under the proposed settlement, Canada would pay $60 to Canada Student Loan borrowers affected by the breach. The federal government could reduce that individual payment, however, in the event the total amount of payments for members of a class-action lawsuit in response to the breach exceeded the $17.5 million settlement amount. Those payments would compensate Class Members for the amount of time they spent responding to the data breach. The federal government would also establish an unlimited fund for Actual Losses suffered by victims. A notice (
PDF
) for the proposed settlement provides more details about this fund:
Class Members may also claim additional amounts for any actual losses that they suffered as a result of the loss of their personal information and for which they have not been otherwise compensated ("Actual Losses"). An arbitrator will determine whether Class Members suffered Actual Losses and assess their individual damages. If there is a surplus in the Settlement Amount after payments for inconvenience have been made, approved Actual Losses s hall be paid out of that surplus. If there is no surplus or the surplus is exhausted, approved Actual Losses shall be paid directly by the defendant.
The settlement proposal responds to a class-action lawsuit filed against the federal government in response to a data breach that occurred years beforehand.
Image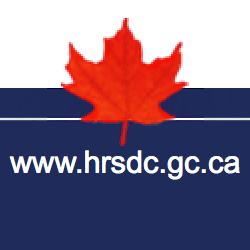 On 11 January 2013, an office for the Human Resources and Skills Development Canada ( "HRSDC," now known as Employment and Social Development Canada) located in Gatineau, Quebec discovered that it had lost an external portable hard drive. That device contained the personal information of 583,000 individuals who applied to the Canada Student Loans Program (CSLP) between 2000 and 2006. It's thought the incident exposed borrowers' names, Social Insurance Numbers, dates of birth, contact information, and loan balances,
notes
the Government of Canada. The federal government will hold a hearing to consider approving the proposed settlement on 22 February, 2018. Any Class Members who object to the settlement should email their reasoning for doing so in writing to
[email protected]
prior to 12 February, 2018. News of this proposed settlement follows more than a year after researchers
detected
a student loan forgiveness spam mail campaign that attempted to infect users with Ascesso malware.