Image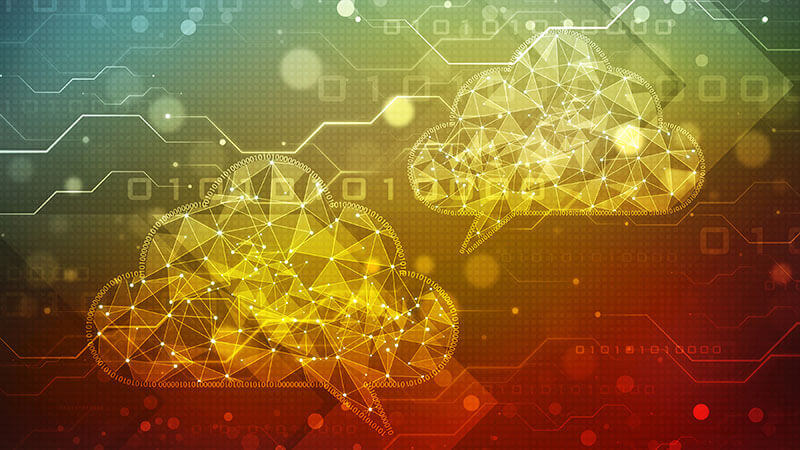 Cloud compliance is more important than ever, especially as businesses and organizations continue to engage in remote and digital work practices due to COVID-19. Even before the pandemic, more and more companies were migrating to the cloud. 
But what exactly is cloud compliance, and what are some best practices you should keep in mind if you're shopping for a provider or looking to enhance your current computing system?
Cloud compliance refers to the need for organizations and cloud computing providers to comply with applicable regulatory standards of cloud usage established through industry guidelines and local, national, and international laws. Examples of such compliance requirements include:
Consequences of non-compliance include failed audits, financial penalties, and legal ramifications such as steep fines and even jail time.
So, how prevalent are cloud computing services? The answer: Very. In fact, about 92% of organizations are using some type of cloud service today. And you've likely heard of some of the top cloud providers in 2021:
Microsoft Azure
Amazon Web Services
Google Cloud Platform
Alibaba Cloud
IBM
Dell Technologies/VMware
Why is Cloud Computing So Important?
Cloud computing has revolutionized the way companies and organizations are doing business. First, let's highlight the many benefits. These include:
Cost-effectiveness: With a cloud service provider, you only pay for what you use, which means you don't have any extra, unnecessary costs.
Digital transformation: This one may go without saying, but to compete in today's market, going digital is essential since it can save you time and money.
Creating in-house solutions: Cloud solutions can help a business develop in-house solutions and apps, which is also cost-effective because you're only creating and paying for something you need.
Backup and recovery of data: This is one of the biggest benefits. Not only does cloud computing offer more accessibility and usability, but it also allows users to access data and information from anywhere, which is especially important as many employees are continuing remote work due to COVID-19. Also, since your data is stored in multiple places, it's not especially useful to criminals in the event of a breach (although we still recommend cybersecurity insurance as a precaution). And you can recover your information in the event of a disaster. 
Scalability: This allows you to add or remove services based on your current needs.
Other advantages include faster developer and enhanced security. Some cloud solutions also provide unlimited storage, which can be a top priority.
And the benefits of cloud computing are proven. In fact, 94% of businesses say they've seen a security improvement after moving to the cloud, and 91% of businesses said the cloud makes it "easier to meet government compliance requirements."
Cloud Compliance Challenges/Risks
Even though cloud computing is an effective solution, there are still a number of relevant challenges. These may include:
Visibility into hybrid networks
Multi-cloud approach
Automation
And as with every piece of technology, there are always risks. With cloud computing, that includes loss of visibility, potential compliance violations, insider threats, and contract breaches.  
Cloud Compliance Best Practices
In order to mitigate those challenges and risks and to help ensure that your company or organization is in compliance with cloud best practices, we've put together a helpful list.  
Assemble and train the right team
Whether you already have a cloud provider in place or you're looking to implement one, it's important to have the right people in place. Employees with cybersecurity experience provide valuable insight and experience. IT professionals, network administrators, penetration testers, and cybersecurity engineers are just some examples of positions that can contribute to a successful cloud compliance team.  
Research top trusted cloud providers
Top providers are proven and experienced. They may help you meet global compliance requirements such as ISO 27001, PCI DSS, HIPAA, and FedRAMP.Plus. You can even select services from various cloud providers in order to find an efficient, cost-effective solution that works for your company or organization.
Understand the shared responsibility model
It is important to note that cloud users bear shared responsibility for the security component. A Tripwire article ("The Cloud's Shared Responsibility Model Explained") distinguishes between "Security of the Cloud" (the cloud service provider's responsibility) and "Security in the Cloud" (the user's responsibility).
Here is a quick look at components of the shared responsibility model from Amazon Web Services:
Amazon
Customer
Hardware
Software
Security of the cloud
Managing the guest operating system.
Other software applications and IT controls.
Security in the cloud
Analyze contracts and service-level agreements
As with any service-level agreement or contract, it's important to carefully read the terms and conditions, appendices, etc. — essentially anything and everything that could potentially affect your cloud security. According to Kinsta, "62.7% of cloud providers don't specify that customer data is owned by the customer. This creates a legal gray area where a provider could claim ownership of all your uploaded data."
Before you invest in a cloud solution, make sure to do your homework and research top providers. Cloud compliance is essential — and it can save you from hefty fines, audits, or other unfortunate consequences for you and your business.
---
About the Author: Michelle Moore, Ph.D., is academic director and professor of practice for the University of San Diego's innovative online Master of Science in Cyber Security Operations and Leadership program. She is also a researcher and author with over two decades of private-sector and government experience as a cybersecurity expert.
Editor's Note: The opinions expressed in this guest author article are solely those of the contributor, and do not necessarily reflect those of Tripwire, Inc.