Image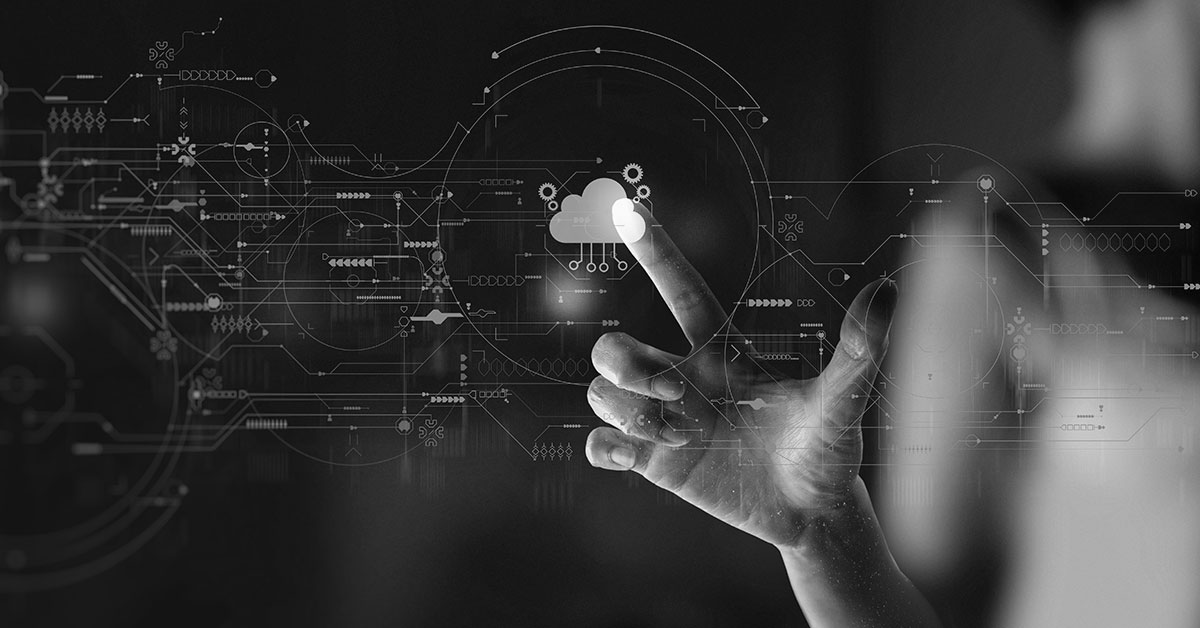 The capabilities of cloud computing have changed the digital landscape significantly, and the popularity of cloud solutions only continues to increase. According to Gartner, the market for public cloud services is expected to surpass 700 billion USD by the end of 2024. The growth of cloud technologies presents a wealth of new opportunities for IT teams but also brings a host of security challenges. Fortra published a report, "Cloud Watching: Implementing Strategic Cloud Security," in an effort to break down some of the challenges to cloud security and important practices for establishing and maintaining an effective cloud security strategy.
Designating Responsibility for Cloud Security
A pitfall that many consumers of cloud services succumb to is assuming that the cloud provider is solely responsible for ensuring the security of the cloud product. While it is true that some of the onus for cloud security lands on the provider, cloud security is a shared responsibility model, meaning it is also necessary for the customer to take steps on their end to use the cloud securely. The cloud provider makes the cloud service a secure foundation for the customer to work off of, and the customer is accountable for taking steps to maintain security in the cloud. These steps include:
Configuring security settings: Customers are responsible for the security configurations of firewalls, databases, storage, and other cloud resources.
Securing user access: Managing user access to cloud services also falls on the customer, including revoking the access of inactive accounts and configuring access permissions based on each user's needs.
Securing data: Users must establish the security of their data within the cloud by implementing encryption, data loss prevention solutions, and other measures to protect customer data.
Testing security: It is vital for customers to maintain the security of their cloud environments by regularly testing the security measures in place.
Risks of Poor Cloud Security
The failure to establish and maintain sufficient cloud security practices can lead to a variety of different types of malicious attacks and accidental breaches. Examples of cloud security breaches cited in the report span a wide range of industries, organizations, and causes. Whether a cybercriminal chooses to take advantage of security misconfigurations, stolen credentials or devices, unsecured databases, ransomware, or other methods of infiltration, an attack puts an organization at risk. These cloud security incidents have the potential to cause catastrophic consequences for an organization, such as:
IP theft or loss: The intellectual property and other sensitive data owned by an organization, from product specifications to customer contacts, can be stolen, leaked, sold, or even destroyed by an attacker in a cloud security breach.
Time and revenue: Remediating and fully recovering from a breach can take years, requiring the use of extensive company labor and other resources. This means fewer resources available for other business functions.
Loss of customer trust: Customers rely on organizations to protect their sensitive data against attacks. In the wake of a breach, a company may struggle to regain the trust of its customer base.
Compliance violations: The requirements set forth by many regulatory entities include specific steps that organizations must take to protect sensitive data. Companies that fail to meet these requirements may be subject to fines, legal action, and other disciplinary measures.
Settlement costs: Data breaches come with a variety of financial costs, including the potential payment of legal settlements to those whose sensitive data has been breached.
Cloud Security Strategy Tips
Due to the increasing prevalence of cloud services, it can be a daunting task to take on cloud security. With the use of several different cloud solutions with various configurations, functions, and abilities, organizations must be sure to assess and implement cloud security measures across all areas. Some of the most important considerations in cloud security are:
User and group configurations: It is essential to know and manage which users and groups have access to which systems and what permissions they are granted.
Network settings: Organizations should consider the ports and protocols used to access their systems and services.
Critical system services status: All critical services, like auditing and firewall restrictions, should be on, while all non-necessary services should be disabled.
Privileged log-on and password policies: Administrative functions must be restricted to authorized users, and credential policies should be robust enough to match the criticality of the data.
Data transfers and malware protection: Measures must be taken to ensure that data transfers are secure, auditable, and protected against malware, along with establishing a remediation and recovery plan and regularly conducting security tests.
Infrastructure discovery and documentation: Discovery and documentation of cloud assets should be automated, and security controls should be immediately deployed to newly created systems.
Auditing and reporting: Organizations should be able to produce audit reports for the security of all systems, even when newly deployed.
Conclusion
The cloud services industry is booming, and it is only expected to continue to grow in the coming years. Many organizations suffer cloud-related breaches due to confusion about the responsibility of cloud security, the dangers of unsecured cloud assets, and the practices and measures necessary for a solid cloud security strategy. While the growth of the cloud is accompanied by a number of heightened security risks, there are steps that organizations can take in order to protect against attacks and prevent significant security incidents from occurring.
Download the full Cloud Watching report to learn more.