Image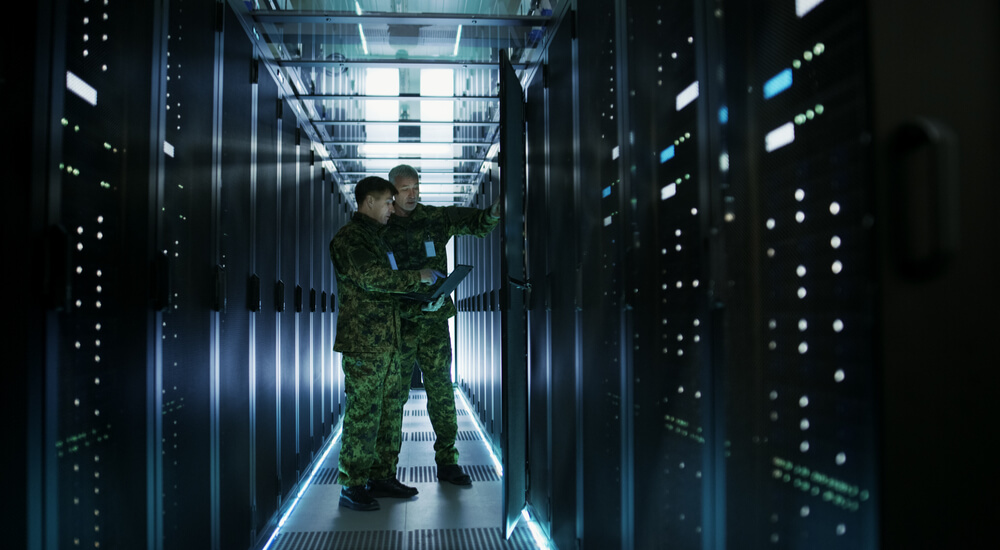 Cyber crime is a serious and growing problem. According to
Cybersecurity Ventures
, cybercrime damages will cost the world $6 trillion annually by 2021, up from $3 trillion in 2015. And as seen in recent high-profile hacks and data breaches involving U.S. government agencies (the NSA, the Office of Personnel Management, the Securities and Exchange Commission and others), the federal government is not immune from the threat of a breach. This high-tech crime wave means that thousands of new jobs are being created to protect sensitive information and intellectual property as well as financial assets that are at risk. And these next-generation cyber security jobs are not limited to the private sector. The U.S. government is mobilizing efforts to update
legacy systems
and modernize IT infrastructure with the goal of strengthening America's national cyber security profile. For cyber security professionals who want to make a meaningful impact on national security in particular, the government offers many attractive career options and incentives.
Why Work in the Public Sector?
Whether you are just starting out or looking to gain exposure to different areas of cyber security, the public sector can be a great place to learn and to develop a long-lasting foundation for the future "Public sector cyber jobs can have more opportunities to learn, grow and try new things. I have repeatedly heard staff that have worked both government and non-government jobs tell me that public sector cyber jobs taught them so much and gave them a great foundation for the long term,"
said Dan Lohrmann
, cyber security leader, former NSA employee and DoD contractor. "Conversely, I have heard many who move into the private sector from government to be disappointed with their lack of responsibilities and scope of duties." Working for the public sector can offer a greater sense of purpose than you might find working in the private sector. Plus, the incentives can be huge! For instance, the CyberCorps Scholarship for Service program offers up to $34,000 a year toward your education in exchange for work in the public sector post-graduation. The CyberCorps can also help with job placement.
The Feds Want You! Incentives to Work in Government Cyber Security
To incentivize cyber security professionals to pursue jobs in public sector cyber security, the federal government offers several programs including:
CyberCorps Scholarship for Service –
The National Science Foundation provides scholarships for undergraduate and graduate students pursuing cyber security related degrees. Typically, the scholarships provide academic year stipends of up to $22,500 for undergraduates and $34,000 for graduate students. In exchange for the stipend, students are required to serve in a federal, state, local or tribal government upon graduation.
Learn more here.
Public Service Loan Forgiveness Program –
The Public Service Loan Forgiveness (PSLF) Program forgives the remaining balance on your direct loans after you have made 120 qualifying monthly payments under a qualifying repayment plan while working full time for a qualifying employer. You can
learn more here.
Starting a Cyber Security Career with the Government – Education and Internships Are Key
The first step toward beginning a career in cyber security and landing a job with the U.S. government is
obtaining the right education
. In recent years, recognized universities have developed both undergraduate and graduate degrees in cyber security to help fill the talent pipeline during a time when
cyber security professionals are in short supply.
The right degree can offer you the foundation you need to gain experience and embark on a successful career in cyber security. Certifications can also be helpful in that they give you the opportunity to hone specific skills. It is important to understand, however, that certifications will not take the place of a degree but can certainly augment a degree and help strengthen your resume. While you're working on advancing your education, there are several governmental internship opportunities that can give you exposure to different career paths and strengthen your field experience.  Here are a few examples:
National Security Agency
– In addition to the job opportunities found on the NSA's
careers page
, they offer a number of internships, many of which are paid:
CAE in Cyber Operations Summer Internship Program – A 12-week paid internship working for the NSA in Hawaii.
Computer Science Intern Program (CSIP) – A 12-week immersive, paid internship that gives students first-hand experience in critical work at NSA.
Cyber Summer Program (CSP) – The NSA invites up to 24 students to join in this 12-week program where participants work on mission-critical cyber-related problems.
Summer Intern Program for Information Assurance – A 12-week summer program where interns are involved in IA projects, including protecting and defending the nation's information systems networks and outmaneuvering cyber adversaries. For a full list of internships and more details, visit the Intelligence Careers Student Programs page.
Homeland Security
– If you are considering a career with Homeland Security, you may be interested in the department's summer student volunteer initiative. For eligible undergraduate and graduate students, this program can be an excellent way to learn more about working in the public sector and determine if a career with Homeland Security is right for you. You can
learn more here.
Federal Bureau of Investigation
– The FBI also offers several opportunities for cyber security hopefuls looking to work within the bureau:
The Honors Internship Program – This is a 10-week, paid internship for college undergraduate and graduate students to work side-by-side with FBI cyber experts and others in Washington, D.C. or in field offices around the country. Areas of focus include information technology.
The College Hiring Initiative – The FBI's Collegiate Hiring Initiative recruits graduating seniors or individuals who have graduated with an undergraduate or graduate degree, offering employment pathways toward many IT and security specializations.
Central Intelligence Agency –
The CIA offers a robust internship program with many opportunities for undergraduate and graduate students:
There are countless personally and professionally rewarding options when it comes to a career in cyber security, especially in the public sector. If you are looking to make a significant impact by combating one of the greatest threats facing our nation today, you should consider a job working in cyber security for the federal government. The federal Office of Personnel Management publishes a comprehensive guide designed to connect skilled cyber security professionals to well-paying career opportunities across the nation. It's available at
CyberCareers.gov
. Employers are paying top dollar for experienced, well-educated cyber security pros. Utimately having an advanced degree under your belt will open the door to the widest range of opportunities.
Tripwire understands the security demands faced by federal government agencies. Security decision makers at these agencies aren't only tasked with securing operations in a complex threat landscape—they also have to prove regulatory compliance at the same time.
You can read three Tripwire use cases that higlight the following in federal agencies: #1: Ensuring compliance and minimizing risk #2: Automating manual tasks and enhancing breach detection #3: Monitoring critical assets in the public cloud Read more here:
https://
tripwire.me/2LdbfAR
About the Author: 
Patricia De Saracho works for the University of San Diego where she supports their innovative, 100% online Master of Science in Cyber Security Operations and Leadership and on-campus Master of Science in Cyber Security Engineering. Patricia is passionate about education and the role it can play in affecting positive change. You can connect with the University of San Diego's cyber security programs on Twitter and Facebook.
Editor's Note:
 The opinions expressed in this guest author article are solely those of the contributor, and do not necessarily reflect those of Tripwire, Inc.