Image Dunkin' Brands Inc. ("Dunkin'") said that bad actors recently used credential stuffing attacks to target some DD Perks accounts. Kari McHugh, senior director of customer relations at Dunkin', wrote in a
sample letter
sent to the Office of the Vermont Attorney General that the company detected a wave of credential stuffing attacks near the beginning of the year. As quoted in the notice:
Beginning on or around January 10, 2019, we learned from one of our security vendors that a third-party may have attempted to log in to your DD Perks account. We believe that these third-parties obtained usernames and passwords from security breaches of other companies. These individuals then used the usernames and passwords to try to break in to various online accounts across the Internet.
If they were successful in authenticating themselves, the attackers might have gained access to a DD Perks account holder's name, email address, 16-digit DD Perks account number and DD Perks QR code.
Image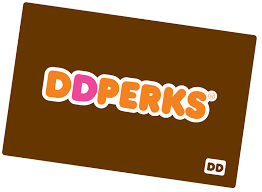 This isn't the first time that Dunkin' has detected this type of attack. On
31 October 2018
, the company observed a similar credential stuffing campaign targeting customers' DD Perks accounts. In her letter, Hugh explains that Dunkin' has not suffered a data breach. She also points out that the company's security vendor succeeded in stopping most of the authentication attempts. Even so, she said there's a chance that bad actors had a chance to log in if customers reused their DD Perks account credentials for other web services. That's why Dunkin' implemented a password reset for all potentially affected DD Perks account holders. Users can help protect themselves against credential stuffing attacks by using a
secure password
with each of their web accounts. They should also implement
two-factor authentication
(2FA) wherever and whenever it's available. For added protection these types of attacks, users should consider monitoring their financial accounts for suspicious activity and placing a security freeze or fraud alert on their credit report.