Image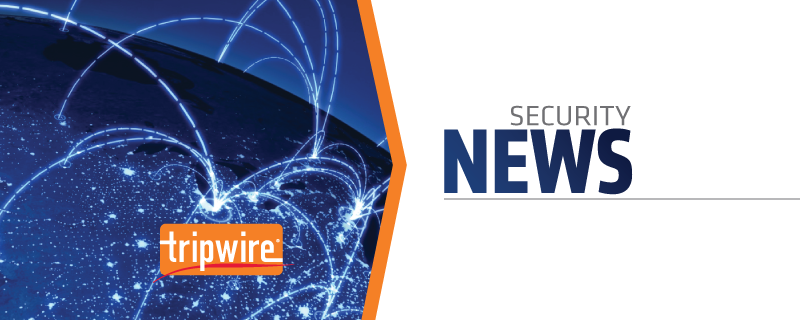 A
new report
from the Office for National Statistics (ONS) states that cybercrime is on the raise in England and Wales. According to the report, adults aged 16 and over experienced an estimated 5.8 million incidents in the past 12 months, with 3.8 million of those classified as fraud and another 2 million as computer misuse incidents. Regarding fraud, there were two types that dominated the results. Bank fraud was evident in 2.5 million incidents (an alarming 66% of the total), followed by "non-investment" fraud (1 million incidents; 28% of the total), which includes fraud related to online shopping or fraudulent computer service calls. In addition, computer misuse incidents were dominated by computer viruses (1.4 million; 68% of the total 2 million), with the other 32% (600,000) being related to unauthorized access to personal information, including hacking.
Image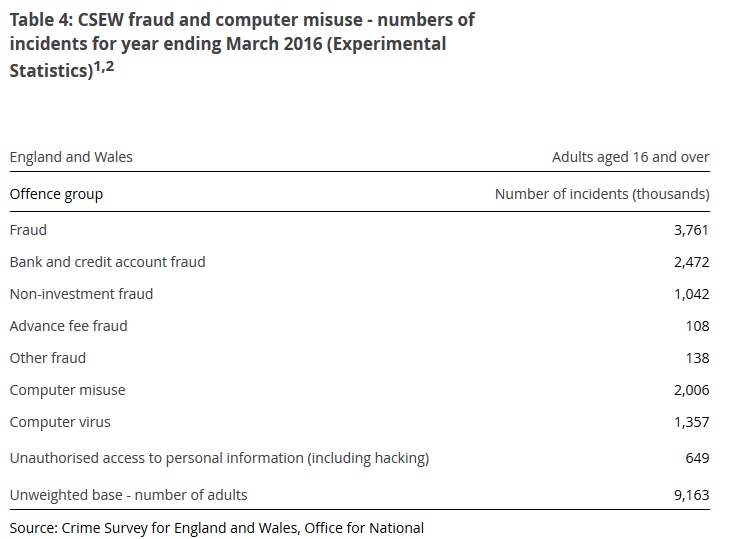 The ONS states
one out of every ten adults was a victim of cybercrime in the past year, with the chances of being victimized the same regardless of social class or location.
John Flatley, of the ONS, had this to say about the survey itself: "This is the first time we have published official estimates of fraud and computer misuse from our victimization survey, and ONS is leading the world in doing this. Together, these offences are similar in magnitude to the existing headline figures covering all other Crime Survey offences. However, it would be wrong to conclude that actual crime levels have doubled, since the survey previously did not cover these offences. These improvements to the Crime Survey will help to measure the scale of the threat from these crimes, and help shape the response."
The message, however, is clear: cybercrime is on the rise, and more individuals are falling victim to new scams on a daily basis. Until we create a culture that ensures security and privacy are as important as the product or service itself, the problem will continue to rise. For further information on how you can stay safe online, please read about various scams below:
To read the full report, click
here
.