Image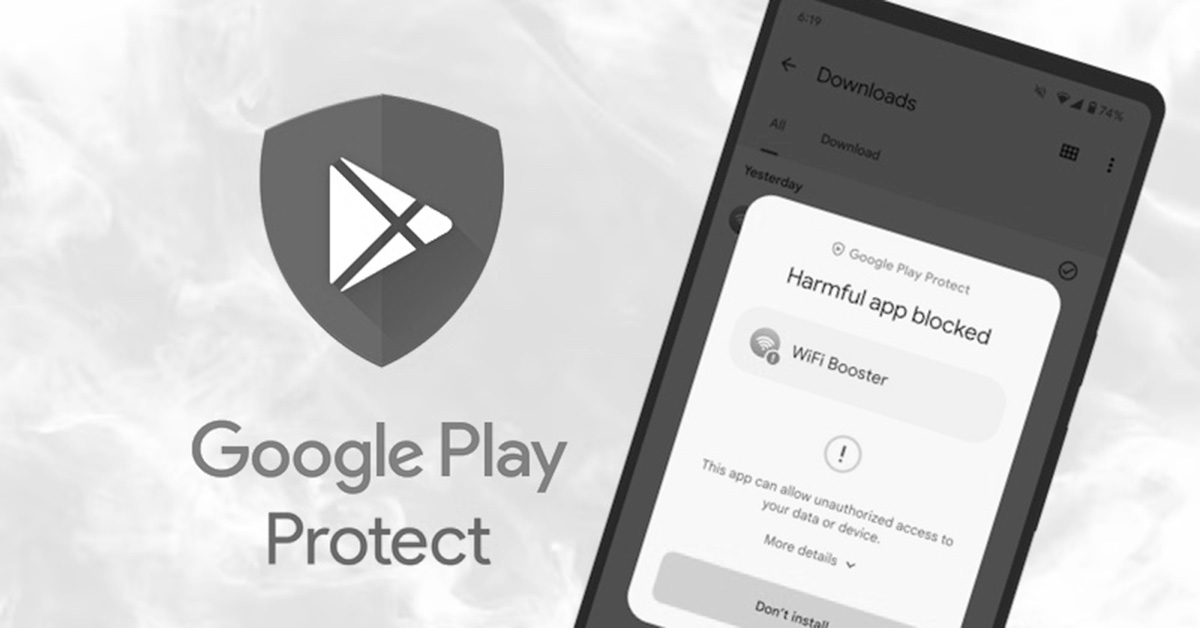 It doesn't matter if you have a smartphone, a tablet, a laptop, or a desktop computer. Whatever your computing device of choice, you don't want it impacted by malware.
And although many of us are familiar with the concept of protecting our PCs and laptops with security software that aims to identify attacks in real-time, it's not a defence that is as widely adopted on mobile devices.
However, the sheer amount of malware in existence - on the Android platform particularly - means that we should take mobile security threats just as seriously as we do on traditional PCs.
After all, the last thing you want is for malware to infect your Android smartphone, access your private messages, steal your videos and photographs, track your location, or even seize control of your phone's camera or microphone without your permission.
Google's answer to this problem is Google Play Protect, Android's built-in defence against malware which checks apps before you download them from the official Google Play Store, and checks for potentially harmful apps downloaded from other third-party sources.
Google Play Protect has been criticised for having poor malware detection rates in the past, but it's clearly better than having no defence at all against malicious Android apps.
And last month Google announced that it was adding a new real-time app scanning capability to Google Play Protect in order to help it better protect against malicious apps installed from outside the official app store.
Google says that the new feature will conduct a real-time analysis that examines "important signals from the app and send them to the Play Protect backend infrastructure for a code-level evaluation."
According to Google, the new real-time capability will help protect users against apps that use advanced methods to avoid detection.
This protection is particularly important for Android users who sideload apps from third-party sources, skirting the additional levels of protection in the official Google Play Store.
Image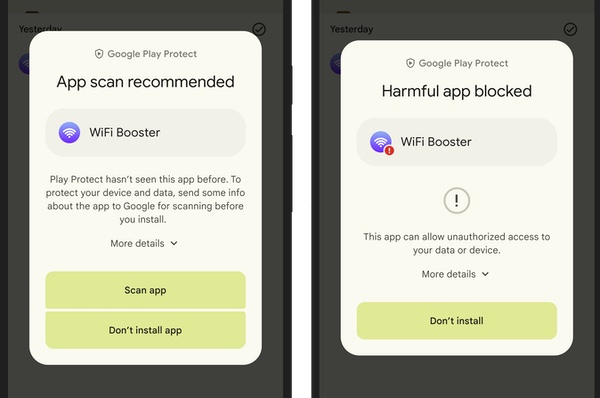 Reporters at TechCrunch, who tested the new protection against over 30 different malicious Android apps, found that it correctly blocked stalkerware and spyware from installing but found that it did not stop some fraudulent loan apps.
Unlicensed, predatory loan apps have been causing significant problems targeting users in India in recent years, which appears to explain why India was chosen by Google as the first country to benefit from the enhanced protection.
As I mentioned earlier, historically Google Play Protect has shown itself not to be infallible, and that's still the case now. Last month, for instance, 9to5Google reported that Google had mistakenly flagged the Samsung Messages and Samsung Wallet apps installed on many Galaxy smartphones as "harmful," and had urged users to uninstall them.
Image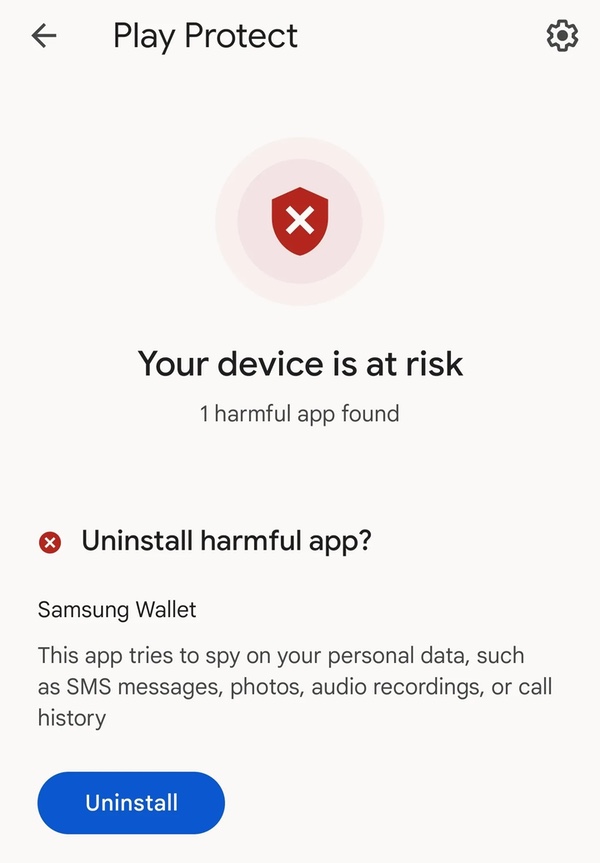 Samsung later confirmed that the message was erroneous, and had been caused by a "temporary failure" with Google's server that has since been rectified.
---
Editor's Note: The opinions expressed in this guest author article are solely those of the contributor, and do not necessarily reflect those of Tripwire