Image A hacker has admitted to stealing hundreds of user accounts from a U.S. military communications system operated by the U.S. Department of Defense (DoD).
Image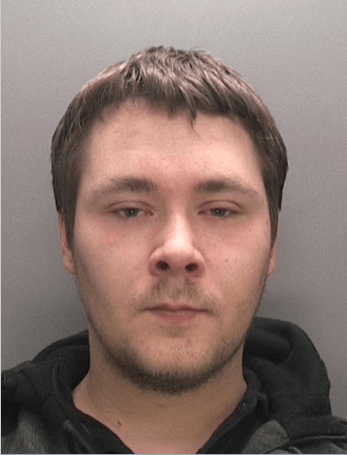 Sean Caffrey (Source: NCA) Sean Caffrey, 25, of Sutton Coldfield, pleaded guilty to the theft of U.S. military data at the Birmingham Crown Court on 15 June. His crimes amount to an offense under the Computer Misuse Act. According to a
press release
issued by the United Kingdom's National Crime Agency (NCA), Caffrey perpetrated his network intrusion against the DoD on 15 June 2014 when he acquired unauthorized access to a database used for an international satellite message dissemination system. Known as the "Enhanced Mobile Satellite Service," this military asset facilitates communication between the DoD and its employees around the world. The hacker stole the names, titles, e-mail addresses, phone numbers, and other non-confidential data belonging to approximately 800 users of that system. He also made off with information pertaining to 34,400 devices including IMEI numbers. No sensitive information was exposed in the networking intrusion. Following the hack, Caffrey posted screenshots of the dashboard for the database to Pastebin. He also wrote the following message referencing Lizard Squad, a group of distributed denial-of-service (DDoS) attackers that preyed on the Xbox Live and PlayStation Network online gaming platforms on and around Christmas 2014:
"We smite the Lizards, LizardSquad your time is near. We're in your bases, we control your satellites. The missiles shall rein upon thy who claim alliance, watch your heads, ** T-47:59:59 until lift off. We're one, we're many, we lurk in the dark,we're everywhere and anywhere. Live Free Die Hard! DoD, DISA EMSS : Enhanced Mobile Satellite Services is not all, Department of Defense has no Defenses."
The NCA arrested Caffrey on 4 March in Sutton Coldfield, West Midlands. They made the arrest as part of a larger operation targeting computer criminals. In total, officers arrested 56 individuals and conducted 20 separate operations across the the United Kingdom as part of the effort. Janey Young, investigations manager at the NCA, says UK law enforcement will continue its work to bring hackers like Caffrey to justice. As
quoted in a statement released by the agency
:
"No one should think that cyber crime is victimless or that they can get away with it. The NCA has people with skills like Caffrey's, but they're doing the opposite to him in detecting cyber criminals and bringing them to justice. We're working to keep the internet a safe space for people who use it legitimately."
A court will sentence Caffrey on 14 August.