Image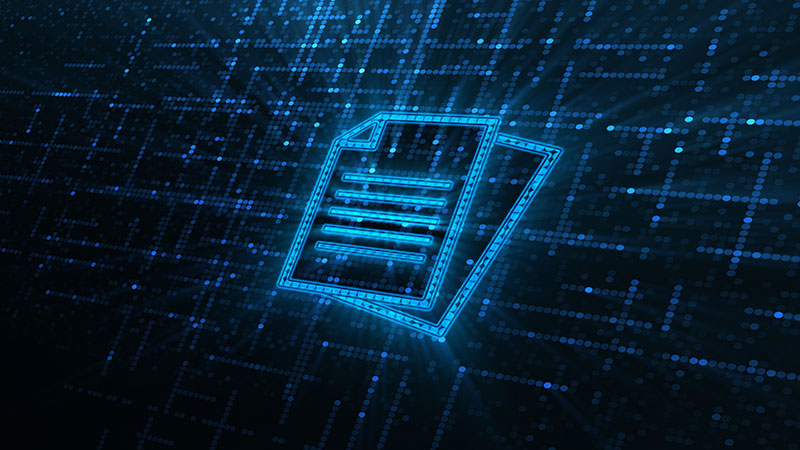 Recent advancements in the digital landscape have led to a new kind of paradigm, one where enterprise perimeters are no longer clearly defined or limited. The rapid uptake of remote working, cloud, and IoT led to these prominent shifts, resulting in users, applications, and data no longer residing exclusively within the perimeters of the enterprise. This has led to enterprise perimeters becoming "borderless".
In today's day and age, with the cross-perimeter flow of digital assets becoming ubiquitous, it is clear that borderless enterprise perimeters are the new norm. However, from a security standpoint, it has upended the traditional status quo. There is now an incredible volume of traffic with shifting patterns that makes it hard to track all the changes happening throughout the enterprise infrastructure. Due to business requirements, it is infeasible to restrict or restrain this flow of data into and out of your enterprise perimeter. But there is an urgent need for security controls that can tackle threats in this new paradigm.
Tripwire Enterprise's File Integrity Monitoring (FIM) feature is designed to help security professionals conquer integrity monitoring challenges in today's borderless enterprise world.
Provides Situational Awareness
Across modern enterprises of all sizes, there are massive amounts of digital information, applications, and assets. And across this complex web of IT infrastructure and data, there are thousands, or perhaps, hundreds of thousands of changes occurring every day. Most of these changes are regular modifications or improvements that are implemented during the course of normal business and IT work by authorized personnel. However, every once in a while, these modifications can point to a potentially malicious action, such as a cybercriminal trying to alter or gain access to critical files. Arguably, every security incident starts with a change, and while, in the beginning, this change may not appear harmful or malicious, it could be the precursor to a full-blown cyberattack.
One of the main value propositions of Tripwire Enterprise's FIM is its ability to detect these changes. The FIM can provide a holistic picture of the changes happening across the enterprise infrastructure, giving IT personnel much-needed situational awareness across traditional IT, cloud, and DevSecOps environments. More importantly, it provides this information in real-time, from all edges and access points.
File integrity monitoring can provide insight into the individual attributes modified for each file, right down to character-level differences in PDF and Word files. A FIM solution tracks changes made by capturing a baseline state of digital systems, and provides alerts about any changes made thereafter. Tripwire FIM allows enterprises to record and analyze these changes any time in the future. When this data is correlated with data from Identity and Access Management (IAM) and Security Information and Event Management (SIEM) tools, we can also help you fine-tune your access log management, providing better insight into "who" made certain changes.
Enables Proactive Threat Remediation
Proactive threat remediation is an integral part of enterprise cybersecurity. By confronting a potential security risk at its earliest inception, it is possible to prevent a whole host of consequential effects, potentially avoiding the full brunt of cyberattacks. As your networks and data streams expand into external environments, Tripwire Enterprise's FIM helps form a layer of security around your critical assets and provides contextual information surrounding any changes. From registry files, to databases, to virtual machines, robust monitoring of these digital systems ensures that your IT teams can stay on top of critical changes.
One of the most commonly heard criticisms of FIM solutions is that they are too noisy. How do IT teams differentiate critical security alerts that demand urgent attention from thousands of regular changes? The answer lies in the context of the activity; the who, what, and when. Who made the changes? What were the exact changes? When were they made and, if they were authorized? Were the changes made in line with the organizational policies?
Without this context, whatever insight the IT teams gain from a FIM quickly turns into a tsunami of noise, thus having the opposite of the desired effect. For the best results, FIM solutions must be optimized to suit your enterprise requirements. Triaging files based on their sensitivity and importance will give your teams finer control and better visibility into the changes affecting high-risk areas. For example, changes to critical configuration files will naturally demand more attention than changes to regular files.
Tripwire Enterprise's FIM provides real-time, context-based alerts to your IT teams, enabling them to quickly decipher the true nature of changes, and whether they are malicious or not. Depending on the nature and context of these changes, they can rapidly be rectified or rolled back to bring the system to its normal state. This can also be used as a cause for further investigation to prevent malicious actors from taking any lateral movement in enterprise systems.
Helps With Regulatory Compliance
Many information security standards recommend the use of integrity monitoring controls, also called change auditing, to track changes to internal systems. This should come as no surprise, especially given that the concepts of integrity management directly aid compliance measures, such as capturing and measuring changes against the baseline state to maintain a record of all the changes made to the enterprise files and systems.
For example, PCI DSS standard Requirement 11.5 mentions "Deploy file-integrity monitoring software to alert personnel to unauthorized modification of critical system files, configuration files, or content files, and configure the software to perform critical file comparisons at least weekly". In fact, the term "File Integrity Management" was coined in the PCI DSS standards when they were first created in 2001. It was mentioned in reference to the popular Tripwire tool that was created by Gene Kim, who eventually went on to create Tripwire.
Today, Tripwire Enterprise has grown vastly in terms of scope and the value it provides. To streamline the audit reporting process, it also automates compliance evidence leading to cost and time-savings, along with supporting the industry's broadest library of over 800 policy and platform combinations for the full canon of security directives, like PCI, SOX, FISMA, HIPAA, ISO, and NERC.
The concept of security has evolved past the traditional border paradigm, making the need for FIM solutions more important than ever before. Tripwire Enterprise's FIM offers scalable protection for complex environments — by eliminating the risks posed by anomalous changes across all your digital assets, not just files. With real-time change detection, threat intelligence, and advanced integrations, it can help minimize downtime and realize your business goals while reducing the risk of cyberattacks.
---
About the Author:
Srikar Sai is a technology writer with a background in business. He primarily specializes in breaking down complex cybersecurity topics to the broader business audience and aims to raise awareness about the latest happenings in the digital world. In his work with various IT and cybersecurity companies, he has helped create content across multiple channels. As someone who is deeply passionate about technology, he enjoys learning and writing about how it influences and shapes the world around us.
Editor's Note: The opinions expressed in this and other guest author articles are solely those of the contributor, and do not necessarily reflect those of Tripwire, Inc.