Image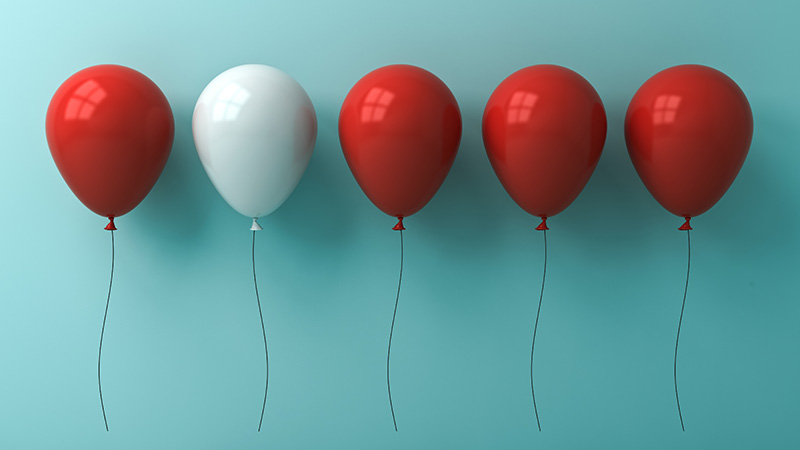 Many enterprises perceive cyber-attacks as malicious actions predominantly executed by external actors. Enterprises devote time and budgets investing in methods to bolster their security perimeters against external threat actors.  However, it is equally important for these organizations to remember that many cyber-attacks, which cost millions in losses, originate through an internal compromise.
The recent report from the Ponemon Institute reveals the enormous contribution that internal threats had on events that wreaked havoc on enterprises. It states that over the 12-month period from its previous report, breaches caused by insider threats have seen an increment of 44% and cost an average of $15 million per incident. The report also states that attacks remotely facilitated by insider threats require more time to contain, hence, more loss of funds, equating to greater damages to targets. 
Enterprises interacting with data in its three forms of process, transit, and rest, need to always protect the transportation of information from one area of the network to another. In addition, it is also critical to track internal activities, not only for data, but the entirety of activities in the workspace. Threat actors can do immense damage from within if ignorance of these threat indicators persist. 
Who is that Threatening Insider?
An insider threat is a compromising action that happens within an organization. The threat can only happen through a person whose privileged access can be ensnared in creating intentional and unintentional damages. Insiders are the executives and their employees; however, more people like contractors and vendors can also have privileged access to a corporate network. 
It is normal to perceive cyber criminals as the sole perpetrators of breaches. However, the reality is that many of these attacks can occur due to mistakes from insiders without malicious intent. There is always an employee who has access to a company's critical information. Even employee accounts with limited access can result in escalated risks, if exploited. Third-party vendors can also contribute to insider threat incidents if they are not maintaining a healthy cybersecurity practice.
Comparing the percentage of incidents linked to employees without harmful intent and malicious insiders, one report states that insiders, comprising negligent employees, are linked to 87% of incidents, while malicious insiders account for 14%. As more investigation progresses, many CEOs agree that they could face higher risk from within than from outside the organization. Hence, it is essential to implement adequate awareness and security controls.
The goal of insider threats 
While unintentional insider threats have no original aim to compromise their enterprise's network, malicious insider threats move to facilitate fraud, spying, data theft, revenge, or denial of services. The Gartner group highlighted four means through which insider threats achieve their goal.
Pawn
Insiders who are pawns unintentionally compromise their enterprises by downloading malicious programs or releasing sensitive information to actors who use social engineering.
Goof
Goofs do not comply with procedures and policies set to ensure the protection of their enterprises. In return, they leave the organization vulnerable to attacks.
Collaborator
They grant external threat actors access to their network. Collaborators sabotage their enterprises for competition, revenge, and financial purposes.
Lone wolves
They are lone wolves because they perform the crime alone. The intent of these individuals is for financial gain or vindictive purposes.
Insider Threat Indicators to Watch Out For
Critical office routines are consistent; closely monitoring unusual activities will help mitigate insider threat incidents.
Irregular login practices
Workers have legitimate login details to execute their functions, hence, multiple failed login attempts should prompt suspicions. Successful logins should also be viewed with a cynical eye when they violate the policy and procedures of a workspace. Some examples are logins from strange devices, external locations, and logins during unconventional hours.
Jeopardizing Downloads
Employees might need to run downloads to function in a network. Noticing unnecessary downloads from a worker is an insider threat indicator. Also, observe workers who abuse their privileges by downloading items from an untrusted source.
Replying untrusted Emails
A recent report states that email spoofing and phishing increased by 220% and have brought about a $44 million loss; many enterprises have set up precautionary measures to ensure they don't fall for these scams. One of the measures is sensitization of employees on spoofing and phishing incidents. However, some employees still respond to untrusted emails. By replying these emails, insiders expose their enterprise to breaches.
Unusual behaviors
Monitor employees or associates who suddenly undergo a drastic change in personality. Some threatening pointers are loss of interest, untraceable financial elevation, and frequent absence patterns.
Aggrieved Worker
Employees who feel that they are unfairly treated or dismissed can collaborate with malicious actors outside the organization to cause damage. They could also cause damage by themselves. Examples include developers, system administrators, and in rare cases, even Board members.
How to manage insider threats
Enterprises regularly face the risk of internal threat incidents. Nonetheless, efficient administrative, technical, and physical security controls will reduce the possibility of internal sabotage.
Robust access control
Zero trust is an effective way to manage insider threats; only a few will have access to the critical data and assets of a network. Also, segmenting your network is necessary since it will prevent the escalation of privileges when a breach occurs. To complement these security policies, practice continuous evaluation of passwords and end-to-end connections. It will prevent aggrieved past and present employees from taking advantage.
Establish policies for data and network security
Data and network security should be put into utmost consideration for enterprises. Introduce policies and procedures to guide operations in your workspace. Also, set drastic deterrents to ensure compliance.
Monitor all Logs and physical activities
Observe all behaviors, logins, and activities in your workspace to curtail insider threats. Malicious insiders can delete their logs. However, tools like EDR, Splunk, and SIEM will help to report abnormalities in your network. Organizations should examine the signs of suspicious behavior as early as possible.
Cybersecurity awareness
Educating workers about insider threats is also a good mitigation method. Many employees, partners, and vendors end up as pawns for threat actors, and simple ignorance is often responsible. Frequent education will boost their security mindset.
Conclusion
As technology continues to speedily advance, it is unrealistic to assume that an enterprise has their data and network completely secured. An insider can be the cause of a breach within a network because of mistakes, negligence, or techniques engineered by threat actors. Nevertheless, identifying the insider threat indicators, and swift management can save the company from exorbitant losses in money and infrastructure. 
Businesses can also improve their security sophistication and maintain strict access control policies to mitigate insider threats. In addition, insiders who learn how to tackle cyber threats will require regular updates to stand a better chance in combating threat actors. 
It is critical for enterprises to take proactive measures to prevent insider threats. Time will not be available to respond and recover when an attack finally happens, hence, enterprises that fail to take preventive measures will pay the costlier price.
---
Image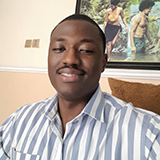 About the author:
Nduka John is a Cybersecurity writer, who understands and explains specific tech concepts. He writes in a way that allows readers to easily grasp complex subject matters and apply solutions in the most practicable way. He explores all possible ways enterprises and users can efficiently operate while protecting themselves from threats actors.
Editor's Note: The opinions expressed in this guest author article are solely those of the contributor and do not necessarily reflect those of Tripwire, Inc.