Image Instagram announced its plan to support third-party authenticator apps as part of an improved two-factor authentication (2FA) feature. On 28 August, Instagram co-founder and CTO Mike Krieger unveiled the photo- and video-sharing social networking service's upcoming support for third-party authenticator apps. Users will be able to select "Authentication App" after choosing to enable "Two-Factor Authentication" in their account. If they already have an app like Google Authenticator installed, Krieger said that Instagram will automatically find it and send it a verification code to enable the service. If they don't, the social networking app will send them to their mobile device's app store where they can download an authenticator program. Krieger anticipates the feature will be available to all Instagram users within the next few weeks.
Image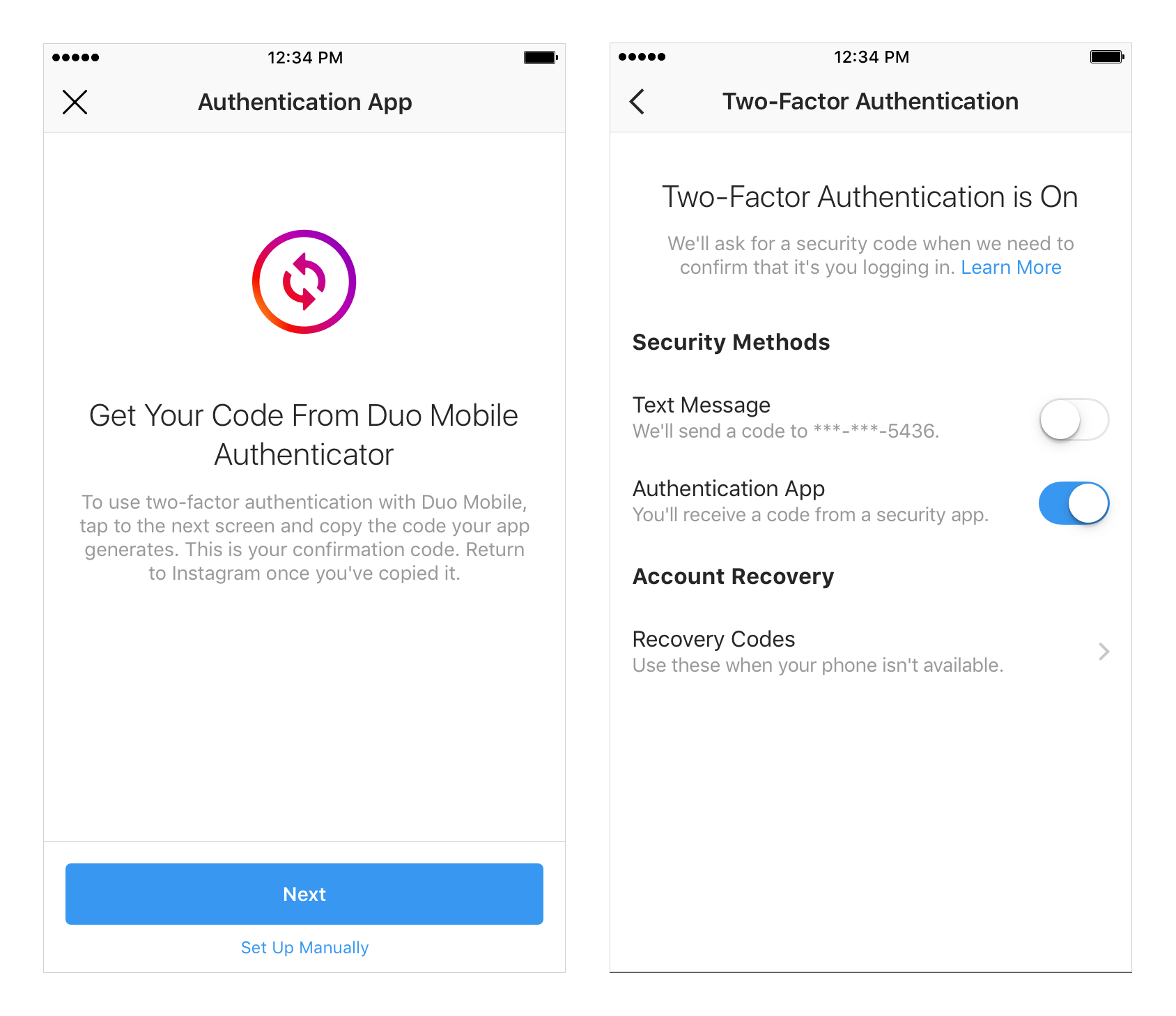 A screenshot demonstrating Instagram's support for third-party authentication apps (Source: Instagram) Support for third-party authenticator apps wasn't the only news Krieger had. He also announced an "About This Account" feature that will make it easier for users to verify the location, username changes and other information about Instagram accounts that reach large audiences. Additionally, he revealed the roll-out of a form through which accounts that comply with the platform's policies can submit a request for verification. The social networking service's founder wrote in a
blog post
that these three changes are intended to make the Instagram community more supportive and secure:
I founded Instagram alongside Kevin nearly eight years ago, and we care deeply about this community and the people who are part of it. We've been focused on the safety of our platform since the very beginning, and today's updates build upon our existing tools, such as our spam and abusive content filters and the ability to report or block accounts. We know we have more work to do to keep bad actors off Instagram, and we are committed to continuing to build more tools to do just that.
While users await the full deployment of these new features, they can use
this resource
to enable 2FA on some of their other web accounts.