Image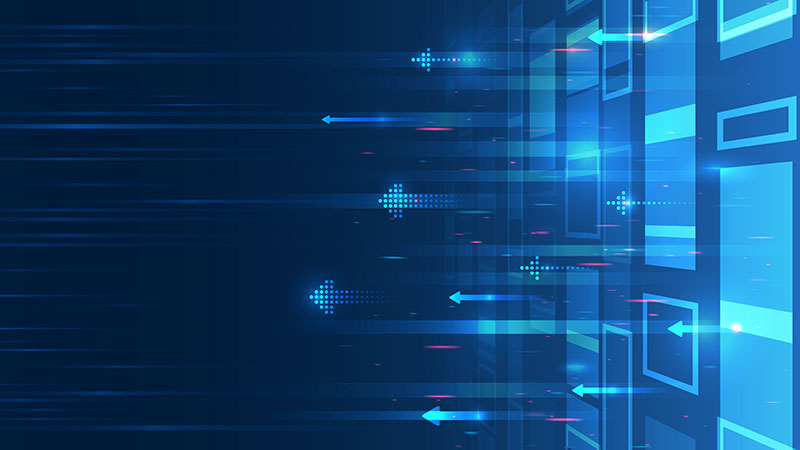 The cybersecurity landscape has become something of a battle royale: companies and cyber criminals are continually trying to outsmart one another in an effort to be the last one standing.
Thankfully, many businesses are seeking a proactive approach, aiming to avoid the proverbial egg on their face when it comes to cybersecurity breaches. Learning from other organizations' costly misfortunes, many businesses are ensuring that security features prominently in strategy and budget meetings. Anyone looking for evidence of this increased focus need only review hiring trends: the US Department of Labor predicts that roles in security will grow by 35% in the next 8 years.
In the modern world, it's not enough to have an intention to increase security (and peace of mind). To truly stay safe and take an effective, proactive approach to cybersecurity, it's crucial to understand the landscape, threats, and expert predictions.
Geopolitical and Economic Impacts
Cybercrime has been thrust into the headlines in recent years, particularly related to politics in our globalized world. The start of the Russian war with Ukraine in 2022 brought vulnerabilities front of mind as supporters on both sides of the border have used cyberattacks to disrupt foreign forces.
2022 saw a dramatic increase in Distributed Denial of Service (DDoS) attacks, with an alarming 203% jump in the first half of the year. Prominent attacks included an unsuccessful HTTP-based DDoS attack blocked by Google, and a successful attack against the Taiwanese government website.
Hacktivism is also on the rise as the digital-first generation aims to make their point on the local and global stage by exploiting weaknesses in governmental and organizational systems.
Grappling with inflation, supply chain issues, and budget constraints, organizations need to spend wisely to ensure they don't join a growing list of cybercrime victims.
New Laws and Regulations
Recognizing the growing threat landscape, governments have also made cybersecurity a priority. As such, regulations will continue to evolve.
In 2022, the United States Congress passed the Strengthening American Cybersecurity Act (SACA), increasing transparency for infrastructure cyberattacks. SACA requires utility operators - including water treatment facilities, electrical grids, and others - to notify a government body within 72 hours of a data breach, and a swift 24 hours of a ransomware payment. In addition, the Bipartisan Infrastructure Law (BIL) grants $1 billion to state, local, and territorial governments to build their cyber defenses.
Supplementing these federal efforts, states are putting forth their own security measures. Primary focuses include formal cybersecurity training, response plans in the event of an attack, reporting protocols, and data privacy measures.
The SACA executive order and BIL grant will both begin to show measurable results in 2023. Energy and transportation departments will be held to a high security standard to protect citizens from outages and danger.
In the European Union, the General Data Protection Regulation (GDPR) that went into effect in 2018 is still being fine-tuned. To supplement, the EU is developing new approaches to securely transfer data outside of the EU countries.
In this ever-evolving regulatory terrain, organizations in the US and worldwide must stay abreast of current laws, standards, and requirements to ensure compliance.
Attack Methods and Prevention
In 2022, the rise in digital dependence was paralleled with a rise in cybercrime. Some key attack methods included:
Targeted ransomware - 2021's Colonial Pipeline attack resulted in a $5 million payout, and served as a bulletin to bad actors to show just how big their piece of the pie can be. Criminals know how valuable data is to organizations and hope to capitalize.
Supply chain attacks and disruption - the post-pandemic world grapples with supply chain disruption brought on by changes in work and buying habits. Criminals turned their attention to the digitized facilitators of supply chain fulfilment to exploit and profit from weak links.
Mobile and API attacks - as the digital-first world relies on mobile devices for virtually every aspect of daily life, these points garner the attention of criminals. As far back as 2011 it was reported that a shocking 70% of financial fraud was initiated in mobile platforms, primarily through phishing and malware. While there has not been a more current study about mobile platforms and financial fraud, it is safe to assume that this attack vector has not declined.
AI-enabled cybercrime - 2023 has already seen people extolling the virtues of AI, certainly not without good reason. Yet 2022 saw cybercriminals leveraging AI for things like deepfake videos and photos, or to mimic trusted sources.
All of these trends are expected to continue into 2023 and beyond as criminals only get more cunning with their approaches and exploits. A key industry to keep an eye on is that of Electric Vehicles (EV). EV registrations have reliably increased by more than 20% each year since 2018, and with green initiatives and regulations growing globally, we can expect to see this trend continue or even increase. Manufacturers and EV owners must be aware of automotive attacks in order to prevent them.
Organizational Behavior
Where there's a threat, there's an offer, and cybercrime is no exception. Cyber Liability Insurance is a growing business, aiming to protect companies that handle sensitive data and information. Predictably, the rise in cybercrime has caused the cost of insurance to increase. US cyber insurance was 79% more costly in Q2 22 than it was a year prior, as insurers limit coverage and require stricter cybersecurity measures of the companies to which they issue policies.
Similarly, organizations are examining their requirements for relationships with third-parties in an effort to mitigate third-party risk. Businesses are designing third-party agreements that include scrutiny of security protocols and postures to vet their potential partners.
Gartner has introduced what it calls Cybersecurity Mesh Architecture (CSMA). This approach meets modern businesses where they are, with decentralized business models and employees on hybrid or remote work arrangements. CSMA works with zero trust and other tactics to secure enterprise assets. By Gartner's account, CSMA will reduce discrete security incidents by 90%.
Expect to see scrutinous third–party vetting become common business practice, as regulations hold partners, vendors, and suppliers legally liable for incidents that result from lax security measures.
Disparate tools and platforms are challenging to track, making them more difficult to ensure security, though tools are proliferating in organizations worldwide. It's predicted that 80% of enterprises will embrace integrated Secure Access Service Edge (SASE) solutions by 2025, enabling them to unify access to applications via a single platform.
The More You Know…
Want to learn more about how to keep your organization safe? Read the full report of Cyber Security Trends and Predictions for 2022-23 and develop a proactive approach, before it's too late.
---
About the Author:
Image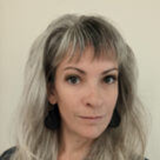 Having spent her career in various capacities and industries under the "high tech" umbrella, Stefanie Shank is passionate about the trends, challenges, solutions, and stories of existing and emerging technologies. A storyteller at heart, she considers herself one of the lucky ones: someone who gets to make a living doing what she loves.
Editor's Note: The opinions expressed in this and other guest author articles are solely those of the contributor, and do not necessarily reflect those of Tripwire, Inc.