Image A law firm lost more than £100,000 to a business email compromise (BEC) scam around the same time that a serial fraudster received a prison sentence. The law firm in question helped orchestrate the sale of property owned by three individuals, who asked to receive their share of the sales money separately. On the date of sale, two of the entities received their money. But one did not. Neil Rose of Legal Futures
explains
what happened:
"...[T]he unnamed firm discovered that, on the day of completion, this beneficiary had emailed the firm asking it to change the way in which they received the proceeds of the sale. "It turned out, however, that it was not the client who emailed the firm. Instead, it was a fraudster who had hacked the client's email, and requested for the money to be sent to new bank details. "The firm has not been able to recover the £110,000 lost through this mistake."
What befell the firm is a classic example of a business email compromise (BEC) scam, a type of ruse where an attacker hacks legitimate business email accounts and abuses that access to conduct fraudulent wire transfers or payment transactions. Victim organizations have
individually lost a lot more than £110,000
. Between October 2013 and June 2016, 22,000 separate companies
reported a loss of $3.1 billion as a result of BEC scams
to the FBI. It's unclear when the law firm fell for the scam. But around that same time, a serial fraudster who had targeted law firms in the past got her just desserts.
Image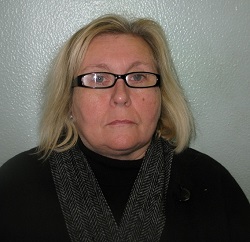 Oonagh Grant. (Source: Legal Futures) Oonagh Grant, 57, of Beckenham in Kent received a five-year prison sentence after pleading guilty to three counts of fraud by false representation and three counts of failing to disclose information for personal gain or to expose others to loss at Croydon Crown Court. While working as a property conveyancer back in 2011, Grant received a shorter prison sentence after a court convicted her of stealing funds from the firm for which she worked. She also received an order under section 43 of the Solicitor's Act that prevented her from working for another solicitor. Undeterred, she changed her name and ultimately worked for three firms before her past caught up to her. In total, she stole £536,250 from the three firms between 1 January 2014 and 3 August 2016. It's unknown when Grant will begin serving out her prison sentence.