Image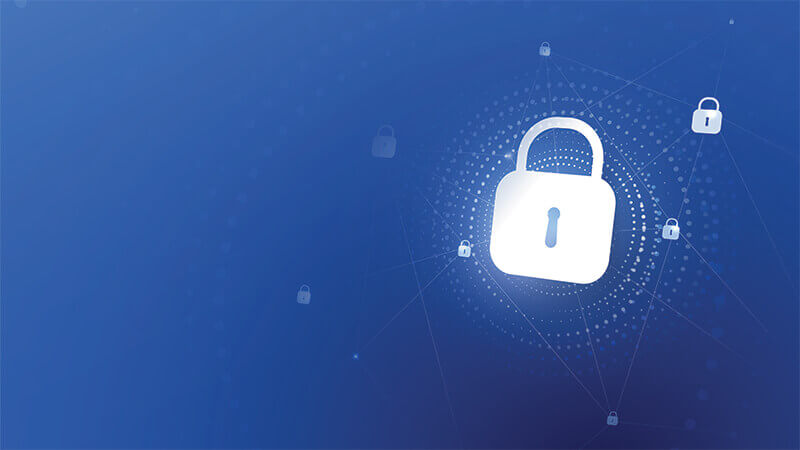 The skills gap continues to challenge organizations' ability to fulfill their evolving cybersecurity requirements. Tripwire confirmed this back in 2020 when it partnered with Dimensional Research to survey 342 security professionals. Indeed, 83% of respondents told Tripwire that they felt more overworked going into 2020 than they did a year earlier. Approximately the same percentage said that their teams were understaffed and that it had become more difficult over the years to hire skilled security professionals at 82% and 85%, respectively.
In mid-2021, the Information Systems Security Association (ISSA) and analyst Enterprise Strategy Group (ESG) revealed that the skills gap had not changed in a year and a half. Their joint survey of 489 cybersecurity employees entitled "The Life and Times of Cybersecurity Professionals 2021" found that more than half (62%) of survey participants were dealing with a heavier workload than in years past. This was followed by unfilled positions and worker burnout at both 38%. Overall, 95% of respondents articulated their belief that the skills gap had not improved in recent years.
Where the Skills Gap Leaves Organizations
In response to the skills gap discussed above, organizations are looking externally to satisfy their security needs. Many are turning to managed service providers (MSPs) specifically. Illustrating this point, Cybersecurity Ventures wrote in August 2020 that the global market for managed cybersecurity services was expected to grow to $46.4 billion by 2025. Similarly, MSSP Alert predicted that 77% of cybersecurity spending will go to managed services by 2026.
These findings raise the following question: what exactly are MSPs?
Essentially, MSPs are organizations that help their customers to keep up with compliance requirements and administer a broad range of tools with the expertise to reap their full potential. Such entities provide several benefits to their customers. Provided below are some of the most well-known of those advantages.
Do More with Less
No organization has an unlimited IT budget. They have only so many personnel, so many processes, and so many deployed technology solutions. Organizations need to make sure all those components can keep up with their business, as noted by TotalTek. Otherwise, they could end up losing money. Say their technology isn't meeting their IT needs, for instance. This scenario could slow down their processes and force employees into a position where they need to spend more and more time fixing problems, leaving them with fewer opportunities to spend on projects that help to advance the organization's priorities.
Many organizations go with MSPs to address those challenges. Doing so frees them from the obligation to buy new hardware or software at once. Instead, they can pay for a technological service through a monthly cost. They can therefore budget for this operational cost on an ongoing basis without having to commit too many resources at once to their tech projects.
Overcome Hiring and Retention Challenges
The skills gap discussed above encompasses more than just hiring challenges. It also covers the difficulties associated with talent who decide to leave their employers after a few years. According to ITOPIA, an organization loses investment, site knowledge, training, and relevant certifications when a skilled staff member leaves. They then need to start the cycle all over again so that they can cultivate the same level of internal expertise.
Hiring and retaining personnel isn't so much of a challenge when it comes to working with an MSP. Indeed, the MSP is responsible for ensuring that their team members possess the requisite expertise to address its customers' IT and security needs. It's also up to them to make their team can provide a sufficient level of coverage desired by each organization. If a team member goes on vacation, for instance, it's on the MSP to find coverage and thereby sustain their customers' resiliency. Customers themselves won't have to concern themselves with those matters.
Unburden Your Staff
A limited IT budget can hinder organizations adapt to their changing business requirements. They might not be capable of rapidly pivoting to changing business conditions such as what happened in 2020. Even those that do possess those capabilities might not be able to implement those changes without disrupting their current business processes.
The same cannot be said about organizations working with an MSP. As their business requirements change, organizations can scale their necessary services to adapt and evolve their existing services. They can also introduce new processes and tools while keeping their business flows intact, per Rapyder.
Not All MSPs Are the Same
Organizations need to remember that no two MSPs provide the same services. They need to keep this in mind when deciding whether to work with an MSP and when they're in the process of choosing an MSP. We'll discuss this in more detail in my next blog post.
Looking to learn more about Managed Cybersecurity Services? Download this e-book to learn how managed services help organizations do more with less, overcome staffing challenges, and turn their attention back toward their business priorities: https://www.tripwire.com/services/managed/managed-cybersecurity-service-provider-guide.
Read more:
4 Types of MSPs that Can Help You Meet Your Cybersecurity Needs
What Types of Security Capabilities Do Managed Service Providers (MSP) Offer?
What You Need to Remember When Choosing a Managed Service Provider (MSP)