Image Mozilla has announced that it will disable support for the Adobe Flash Player plugin by default in version 69 of its Firefox web browser.
Image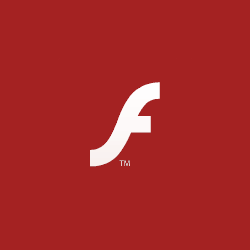 On 11 January, Mozilla senior software engineer Jim Mathies opened a
Bugzilla ticket
announcing his employer's plan to "disable Flash by default in Nightly 69 and let that roll out." That's not to say users won't be able to use the plugin in Firefox 69. They'll just have to go in and enable it again if they so wish. At this time, Mozilla intends to
release
version 69 of its popular web browser on 3 September 2019. This decision follows in line with Mozilla's deprecation plan for "outdated technology" known as NPAPI plugins, programs which include Adobe Flash Player. As the tech giant explains on a
support page
:
The internet is full of websites that go beyond static pages, such as video, sound and games. NPAPI plugins, especially Flash, have helped enable these interactive pages. But they also make your browsing slower, less secure and more likely to crash.
In accordance with its
plan
, Mozilla officially removed support for all NPAPI plugins other than Flash in March 2017 with the release of Firefox 52. The tech company kept its support for the plugin partly because Adobe was then still maintaining Flash Player. That changed in July of 2017 when Adobe
disclosed
its plans to bring on Flash's end-of-life. The following month, Mozilla moved to make users individually choose on which sites they'd still like to activate Flash. It then removed all support for plugins in Firefox for Android beginning with version 56 in September 2017. The move to disable Flash by default in Firefox 69 doesn't mark the end of Mozilla's deprecation plan. In early 2020, the tech giant will completely remove support for the plugin from all consumer versions of its web browser. Even so, its Firefox Extended Support Release (ESR) will continue to support the plugin through the rest of the year. That's when Adobe intends to stop shipping out security updates to Flash, a point in time when Firefox will officially no longer load the plugin. This development follows nearly four years after Mozilla
blocked
every version of Adobe Flash Player while waiting for Adobe to patch certain publicly known security vulnerabilities affecting its software.