Image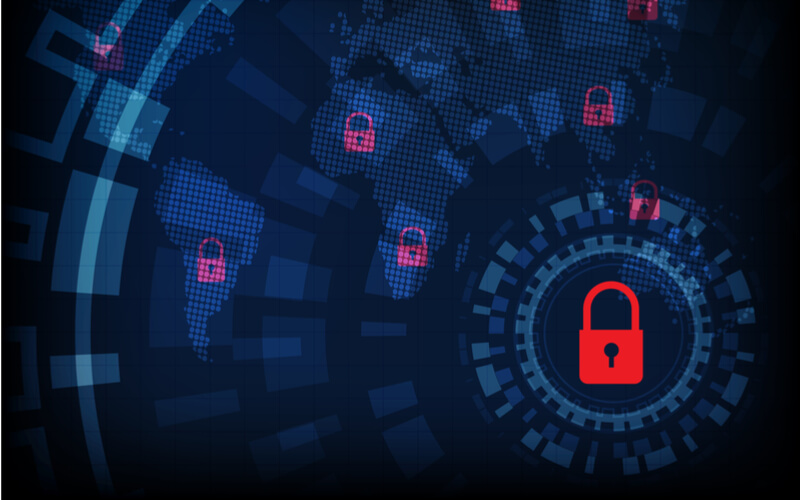 The latest attack the world has seen recently is a
variant of the Petya ransomware virus
. As of this writing, it appears a new variant of Petya has been released with EternalBlue exploit code built in, which WannaCry utilised to propagate around organisations. Unlike WannaCry, Petya is a different kind of ransomware. Common delivery methods are via phishing emails, or scams. The payload requires local administrator access.
Prevention Tip #1: The malware requires administrator rights to the local computer. Standard users should not have this in permission. Consider restricting who has local admin rights to prevent execution of exploit code within organisations. Home users should also consider using a Standard User Account for day-to-day operations.
Once executed, the system's master boot record (MBR) is overwritten by the custom boot loader, which loads a malicious kernel containing code that starts the encryption process. Once the MBR has been altered, the malware will cause the system to crash. When the computer reboots, the malicious kernel is loaded, and a screen will appear showing a fake Check disk process. This is where the malware is encrypting the Master File Table (MFT) that is found on NTFS disk partitions, commonly found in most Windows operating systems. It is when the machine is rebooted to encrypt the MFT that the real damage is done.
Prevention Tip #2: Some Windows systems are configured to automatically reboot if it crashes. You can disable this feature in Windows. If you can prevent the MFT from being encrypted, you can still recover your data from your local disk. Click here to learn how to do this.
Once the fake Check Disk is complete, the end user is presented with a ransomware page to find out how to go about recovering their data by paying an amount of money. In addition to the prevention tips listed above, below are some recommendations that will help protect you from such an attack, and how to minimise the impact:
Recommendations for Companies
Deploy the latest Microsoft patches, including MS17-010 which patches the SMB vulnerability
Consider disabling SMBv1 to prevent spreading of malware
Educate end-users to remain vigilant when opening attachments or clicking on links from senders they do not know
Ensure you have the latest updates installed for your anti-virus software, vendors are releasing updates to cover this exploit as samples are being analysed
Ensure you have backup copies of your files stored on local disks. Generally, user files on local drives are replicated from a network share
Prevent users from writing data outside of designated areas on the local hard disk to prevent data loss if attack occurs
Operate a least privileged access model with employees. Restrict who has local administration access
Recommendations for End-Users or Home Users
Ensure automatic updates are turned on and the latest security patches are applied
Update your Antivirus software to the latest version and the signatures are up-to-date
Ensure you have enabled User Access Control on the endpoint and consider operating as a standard user and not a user with administrative privileges
As a home user, consider using a cloud backup or online storage provider, such as DropBox, Google Drive and Microsoft OneDrive. As files are changed, they are updated in the cloud
Petya does not encrypt the files themselves; it encrypts the Master File Table, which is an index of where all the files are stored on a hard disk drive. Without the index, it makes it incredibly difficult to identify where the files are on the disk.