Image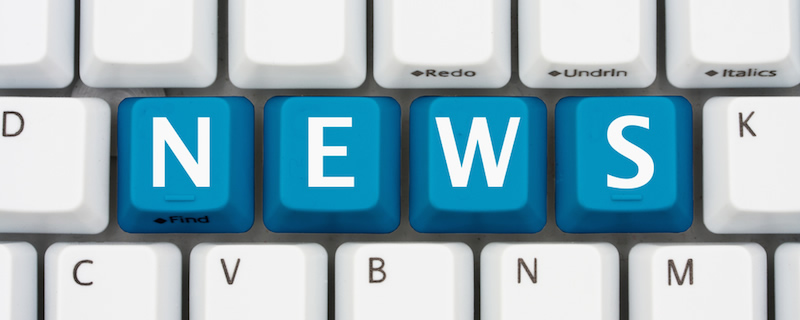 Ransomware has disabled a New Jersey school district's computer systems, with the attackers demanding hundreds of Bitcoins as ransom to restore access to files seized in the attack.
In a post published to the district's website
, officials at Swedesboro-Woolwich School District explain that the incident, which occurred on March 22
nd
, thus far indicates no signs of a data breach.
Image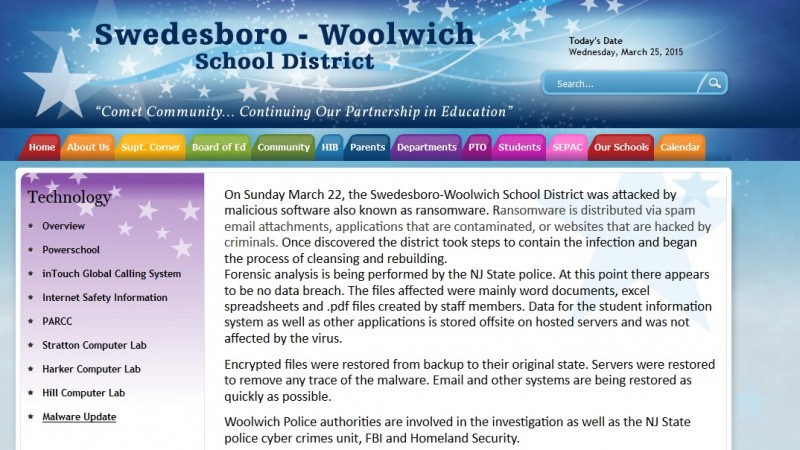 "The files affected were mainly word documents, excel spreadsheets and .pdf files created by staff members," the post explains.
"Data for the student information system as well as other applications is stored offsite on hosted servers and was not affected by the virus."
Terry Van Zoeren, superintendent of Swedesboro-Woolwich schools, stated that the attackers have
demanded 500 Bitcoins as ransom
. This sum initially amounted to approximately USD $129,000, but it has since dropped several thousand dollars due to
a decline in the value of BTC
over the past few days.
Image

The district is currently working to
restore its encrypted servers and files without paying the ransom
. At the same time, officials are working to repair email and other systems affected by the malware as quickly as possible. Officials said that the school's computer systems would be back to normal by Tuesday. But as of Tuesday afternoon, several servers in the district were still compromised. As the school works to restore its systems, teachers and students will continue to operate "like it's 1981," using pens and papers to complete their classwork. The ransomware has also affected students beyond the Swedesboro-Woolwich School District to the extent that it
delayed Partnership for Assessment of Readiness for College and Careers (PARCC)
, a statewide test that is entirely computerized, by two days. Investigators from the Department of Homeland Security and the Federal Bureau of Investigation are
assisting local and state law enforcement agencies
as they continue to look into the matter.