Image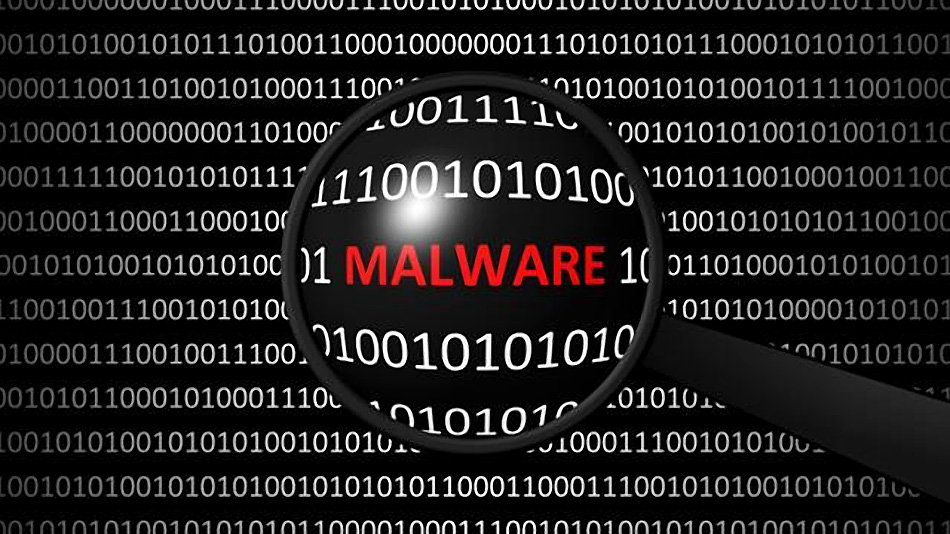 On June 7, 2016, the Angler exploit kit
all of a sudden disappeared
. It's unclear exactly what led to Angler's demise, but all reports indicate the exploit kit shut down after Russian authorities
arrested 50 members of a hacker group
that developed Lurk malware
along with Angler
. So, what did the exploit kit world do in response? It did what it always does. It adapted, this time by shifting much of its campaigns to the Neutrino exploit kit. Given the sudden uptick in popularity, Neutrino had a busy summer. Computer criminals swiftly paired the exploit kit with
CryptXXX ransomware
and began distributing both via
script injection attacks
and
botnet campaigns
targeting vulnerable websites. Perhaps Neutrino's biggest campaign came when ShadowGate, a popular initial redirection point for exploit kits, abused the OpenX ad network to redirect as many as one million users to a landing page for the exploit kit and for CrypMic ransomware.
Image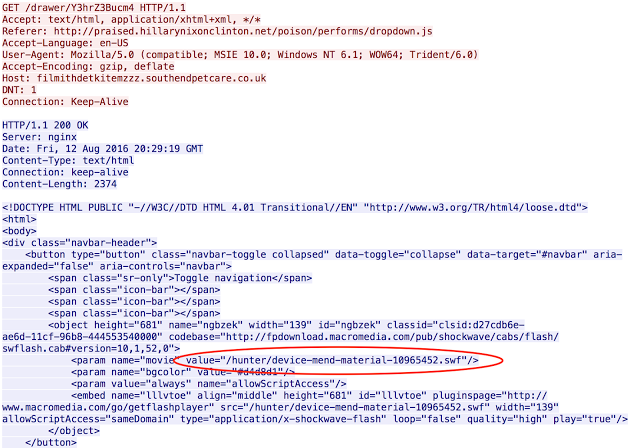 Source: Cisco Talos But if you make that much noise, someone's bound to hear you. Sure enough, the Talos Group
got wind of the malvertising campaign
and enlisted the help of domain registrar GoDaddy to shut down the registered domains hosting ShadowGate. That put a stop to the ransomware infections…but only for a moment. Computer criminals have adapted once again by entrusting the RIG exploit kit with the ongoing distribution of CrypMic ransomware. According to Heimdal Security, the latest campaign is a
pseudo-Darkleech campaign
in that it leverages malicious iframes to achieve something that resembles a
Darkleech infection
, or a malware infection of a server at the root level. The campaign begins when a group of attackers leverage script injection to compromise a vulnerable website. Once they have a web page out of their control, the attackers use a technique known as domain shadowing to silently create subdomains without letting the domain owner know what they're up to. That's when RIG steps in. As Heimdal's Andra Zaharia explains:
"RIG exploit kit has been spotted in several campaigns that use an 'iframe src' as the malicious inject to divert traffic to the arbitrary web pages created through domain shadowing."
Some of the domains infected in this domain include (sanitized) arizonasboonstak.artofmusicstudio [.] com, pravde2lamineer.panichconsulting [.] com, and laceriakoksverket.lovepassfilter [.] com. The campaign serves up its final payload, CrypMic ransomware, by exploiting vulnerabilities in Adobe Flash Player. Once it's installed onto a victim's computer, CrypMic initiates communication with its command and control server for instructions, a connection which enables the ransomware to begin encrypting a victim's files. As of 21 September 2016, only 15 out of 56 anti-virus providers on
VirusTotal
detect the campaign. It's, therefore, imperative that users protect themselves against this campaign by keeping their software up to date and by maintaining an up-to-date anti-virus solution on their machines. It also wouldn't hurt for them to follow some ransomware prevention tips, such as backing up their information regularly and avoiding suspicious links and email attachments. For more strategies on how you can prevent a ransomware infection, please click
here
. You can also learn more about ransomware
here
.