Image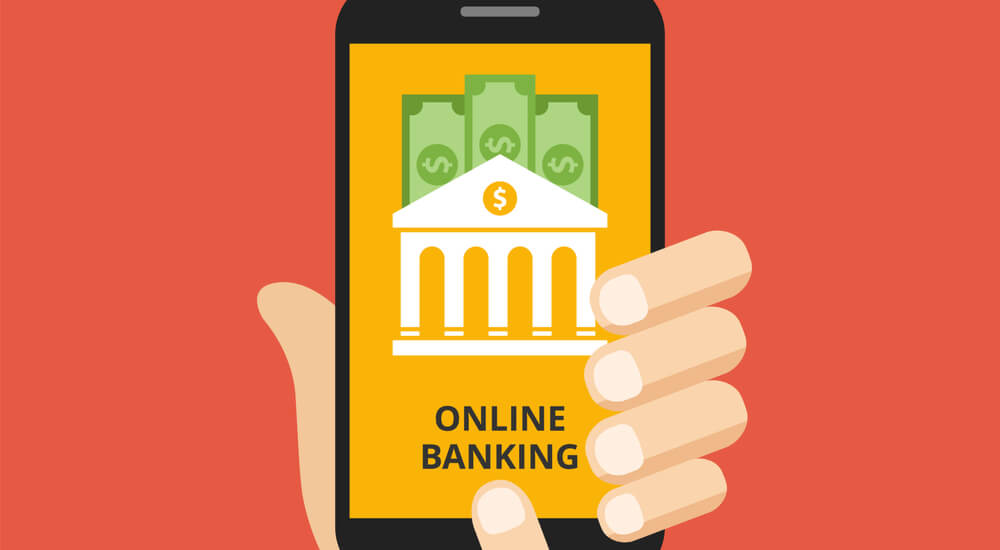 10 years ago, people used to enter a bank physically to complete any kind of transaction. The situation has changed a lot today. With the introduction of online banking, people are able to make all types of transactions with the click or touch of a button. Last year, a
survey from Bank of America
revealed that 62 percent of Americans now utilize digital services like mobile applications and online portals as their major means of banking. Isn't it amazing? This type of service saves a lot of time for people. With these many benefits provided by online banking, threats do arise from hackers and fraudsters. Hackers place themselves in between the two parties that exchange information, steal it and abuse it in order to break into your account. By doing so, they can easily steal your money—but don't worry. You can protect your online banking information from hackers by following certain practices. In this article, I will discuss a few practices that will help ensure your
online banking experience is a safe one
.
Use Only Secure Wi-Fi Networks
You cannot trust the security of public Wi-Fi networks. Hackers can easily steal the information from them, as they are not generally encrypted. So, restrain yourself from logging into your online banking account over a public network. Do your transactions only over a secure network like the one protected by a password at your home. If you need to do transaction outside of your home, use your cellular network only.
Bank On Sites with "https" in the Address
The encrypted sites are the ones that keep your private information safe online. Your banking site must be encrypted already, but to double-check it, look for letters "https" at the start of web address and search for a padlock symbol in your web address bar. You can also download
https browser extensions
that will encrypt your web data automatically if the website provides it.
Enable Two-Factor Authentication
2FA, or two-factor authentication, adds an additional factor of authentication to your normal log-in procedure. Under single-factor authentication, you enter your username and password, and then you are done. The benefit of 2FA is that it requires you to provide an additional verification credential before you can gain access to your account. The extra verification credential can be any of the following:
Something you are, like a biometric factor (voice print or a finger print).
Something you have, like a fob, phone, or ATM card.
Something you know, like a pattern, password, or a PIN (personal identification number).
Disable Automatic Login Before Logging in to your Account
Ensure your web browser is not storing any of your online banking information like the username and password. At times, your online banking information is automatically stored by web browsers. Disable this feature before you perform any kind of transaction.
Beware of Phishing Calls, Texts and Emails
You must remember that no one will call, email, or text you asking for your online banking information. If you get these sort of calls, messages or emails from any source, report them immediately to your bank customer care. These are known as
phishing scams
and must be reported to your bank instantly.
Create a Strong Password
Create a strong online banking password using upper- and lower-case letters, numbers, and symbols. You must get a strong feeling that only you can imagine (and remember) a password like this. Also, change your password frequently and refrain from using it for other things. To help you create, store, update and remember a password, take advantage of a
password manager
 tool.
Use Antimalware (or Antivirus) Software
Today, usage of antivirus software may seem like an obvious decision to make, but most of the computers are unprotected today. A good antivirus solution safeguards your computer by detecting and removing malicious software. Remember to keep the software updated for new kinds of viruses. To do this, enable automatic updates for your antivirus software, so that it gets updated as soon as a new update arrives.
Use only Official Banking Apps
Use only your bank's official mobile app for making transactions. The reason is these apps are tested rigorously and make sure your data is encrypted and secure. Restrain yourself from using an app that is created by someone other than your bank, as these programs may steal your banking information for fraudulent purposes. The thieves today are very smart; they can create an app that looks closely to your bank's official app. If ever in doubt, call your bank to verify that the app is legitimate, or just don't install it.  
Image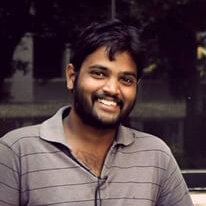 About the Author:
Savaram Ravindra was born and raised in Hyderabad, popularly known as the 'City of Pearls.' He is presently working as a Content Contributor Mindmajix.com. His previous professional experience includes Security Engineer at Cognizant Technology Solutions. He holds a Masters degree in Nanotechnology from VIT University. He can be contacted at

[email protected]

. Connect with him also on LinkedIn and Twitter.
Editor's Note:
The opinions expressed in this guest author article are solely those of the contributor, and do not necessarily reflect those of Tripwire, Inc.