Image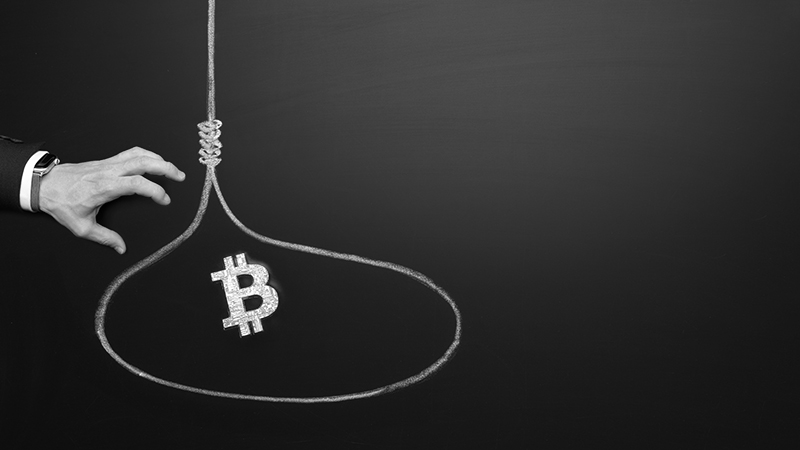 The rise in popularity of cryptocurrencies has brought about significant concerns regarding wallet vulnerabilities and digital theft among individuals and businesses transacting in the market.
While the meteoric rise in the value of cryptocurrency has attracted legitimate investors, it has also caught the attention of malicious actors who are constantly searching for vulnerabilities to exploit.
According to blockchain analytics company, Chainalysis, the illegal utilization of cryptocurrencies reached an all-time high of $20.1 billion in the previous year, primarily due to a surge in transactions involving entities that have been subjected to U.S. sanctions.
How to Protect Cryptocurrency from Cybercriminals
Criminals have various tactics for accessing people's wallets, underscoring the importance of taking necessary precautions to prevent becoming a victim. Individuals and businesses can protect their cryptocurrency assets from theft by following some basic security measures.
Use a Trustworthy Network Connection
When you need to access the internet while away from home, using free public Wi-Fi at a restaurant or coffee shop may seem a convenient option. However, when it comes to conducting crypto transactions, it's advisable to avoid using open public Wi-Fi. These types of networks are not secure, and nearby individuals can easily intercept your internet traffic.
An open Wi-Fi connection may enable a criminal to identify if you are visiting crypto sites. Depending on the skill of the attacker, your transactions may even be fully visible. While this may not necessarily allow them to steal your cryptocurrency, it could attract the attention of scammers who may start targeting you, especially if they notice you conducting high-value crypto transactions or browsing crypto-related sites. This is certainly not the type of attention one would want to attract.
Turn on 2FA
One common method that attackers use to gain access to a person's cryptocurrency is by infiltrating their exchange account and withdrawing the digital currency to their wallet address.
To prevent such attacks, your cryptocurrency app should be enabled with two-factor authentication (2FA) for all activities. This extra layer of security requires users to enter a code from their phone each time they attempt to make a withdrawal, making it difficult for criminals to gain unauthorized access to the account. Without 2FA, a person's cryptocurrency is entirely reliant on the security of an email address and password, which can be easily compromised.
Keep Multiple Secure Wallets
Investing in a reliable crypto wallet is crucial for safeguarding your cryptocurrency. There are two main types of wallets available: hot storage and cold storage. Hot storage wallets operate online, with keys stored in an app or software, and often have two-factor encryption for added security. Like online banking systems, they allow the quick transfer of funds. To ensure the safety of your online wallet, it is recommended to enable 2FA and store your private keys in an offline location.
Alternatively, cold storage wallets are physical devices, often resembling password-protected USB drives. They are considered more secure than hot storage wallets, as they remain offline, reducing their exposure to crypto thieves. Even if a cold storage wallet is stolen, your cryptocurrencies remain protected, as they are locked via a PIN code. However, to prevent physical theft of the device, it is important to keep your cold storage wallet in a secure location, such as a locked safe. Even though your assets may not be accessible to the thief, a lost wallet also makes those funds inaccessible to the rightful owner too.
Whether you opt for a hot or cold storage wallet, always choose a trusted wallet and store private keys offline.
Another way to reduce the risk of crypto theft is to use multiple wallets for different purposes, rather than keeping all your funds in a single wallet. For instance, you can have a dedicated wallet for transactions and another for long-term storage. This approach not only reduces the risk of loss or theft, but also helps to mitigate potential losses in a worst-case scenario where your wallet is compromised. By spreading your crypto holdings across multiple wallets, you can minimize the impact of any potential security threats and safeguard your investments more effectively.
Do not Overlook your Device's Safety
Safeguarding your cryptocurrency stored on devices necessitates taking appropriate security measures. According to Kaspersky, 19.8% of computers are at risk of web-based malware attacks every year. Such attacks pose a serious risk to your cryptocurrency, as most computers do not have the required security measures to fend off such threats.
To fortify your device security, consider installing anti-malware software that performs real-time protection, as well as running frequent scans. You can also encrypt all the data on your device to prevent unauthorized access in case of theft. By implementing these measures, you can effectively enhance your device security and protect your valuable cryptocurrency holdings.
Use a VPN to avoid a man-in-the-middle attack
A Man-in-the-Middle (MITM) attack occurs when an attacker interrupts your internet connection and inserts their device between you and the site. They then forward your data to the target site, making it seem like a regular connection. However, the attacker can now monitor all your activities.
MITM attacks can allow scammers to gain insight into your online activities, potentially exposing your cryptocurrency usage. This information can be exploited to launch further attacks on your crypto investments, such as redirecting you to fake websites or convincing you to install fraudulent wallets. As such, it is essential to remain vigilant and take proactive measures to safeguard your cryptocurrency holdings against such security threats.
A Virtual Private Network (VPN) can help protect against crypto theft by adding an extra layer of security to your internet connection by providing encryption. When you use a VPN, all the data transmitted between your device and the internet is encrypted, making it much harder for attackers to intercept or steal your information.
By routing your internet traffic through a secure VPN server, your online activities become much harder to track, reducing the chances of cybercriminals identifying your location, or gaining access to your device.
Using a VPN can also help protect against other types of cyber threats, such as phishing attacks, and malware, which can be used to gain access to your crypto wallet to steal your funds. Overall, incorporating a VPN as part of your online security measures can help enhance the protection of your cryptocurrency investments and provide greater peace of mind while browsing the internet.
Crypto Theft Most Common Questions
How to identify a scam?
Identifying a crypto scam can be difficult, but there are some warning signs to watch out for:
Unsolicited offers: Be wary of unsolicited offers, such as emails or social media messages from people you don't know, offering investment opportunities or promising high returns.
Pressure to act quickly: Scammers often use high-pressure tactics to create a sense of urgency and encourage you to act quickly before you have time to think things through.
Lack of transparency: Scammers often provide little or no information about their company or how their investment opportunity works. Legitimate companies should be transparent about their operations and provide clear information about their team and business model.
Requests for personal information: Scammers may ask for personal information such as your name, address, and social security number, which they can use to steal your identity or access your accounts.
Promises of guaranteed returns: No investment is risk-free, so be skeptical of anyone who promises guaranteed returns on your investment.
Unregulated platforms: Be cautious of platforms that are not regulated by reputable financial authorities. Legitimate platforms should be licensed and registered with financial regulators.
Poor grammar and spelling: Scammers often use poor grammar and spelling in their communications, which can be a red flag that the message is not legitimate. However, with the fast-paced development of tools like ChatCPT, these potential warning signs are becoming easier to hide.
Overall, it's important to approach any investment opportunity with caution and do your research before committing any funds. If an opportunity raises any suspicions, it's better to err on the side of caution and avoid it.
Can I get my Crypto Back?
Whether or not you can get your crypto back depends on the specific circumstances of the situation. If you have sent crypto to the wrong address or been a victim of a scam, it can be exceedingly difficult or even impossible to recover your funds. In general, crypto transactions are irreversible, which means that once the transaction is confirmed on the blockchain, it cannot be undone.
However, there are some steps you can take to try to recover your crypto. If you believe you have been the victim of a scam or fraud, you should report the incident to the relevant authorities and provide as much information as possible. You can also try to contact the support team of the platform or wallet you used to send the crypto and explain the situation. They may be able to provide some assistance or guidance.
It's important to note that there are many scams and fraudulent schemes in the crypto space, so it's important to be vigilant and exercise caution when sending or receiving crypto. Always double-check the address you are sending to, use reputable wallets and exchanges, and be skeptical of any offers that seem too good to be true.
Conclusion
Protecting your cryptocurrency investments is of paramount importance. With the increasing value and popularity of cryptocurrencies, cybercriminals are always on the lookout for ways to steal your digital assets.
Always remember to stay vigilant, educate yourself on the latest threats, and take proactive measures to secure your crypto assets. With the right precautions in place, you can enjoy the benefits of cryptocurrencies without worrying about the safety of your investments.
---
Image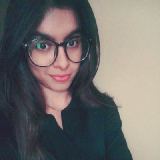 About the Author:
Zehra Ali is a Tech Reporter and Journalist with two years of experience in the infosec industry. She writes on topics related to cybersecurity, IoT, AI, Big Data and other privacy matters on various platforms.
Editor's Note: The opinions expressed in this guest author article are solely those of the contributor, and do not necessarily reflect those of Tripwire, Inc.