Image Snapchat's new Snap Map location-sharing feature is stirring concerns among parents and schools for the privacy and safety of their children. Launched on 21 June 2017,
Snap Map
allows Snapchat users to view publicly shared "Snaps" (photos and videos) from around the world. They can also use it to share their exact location with their "friends". The popular mobile messaging app renders this location data as a cartoon avatar of the user displayed on a map.
Image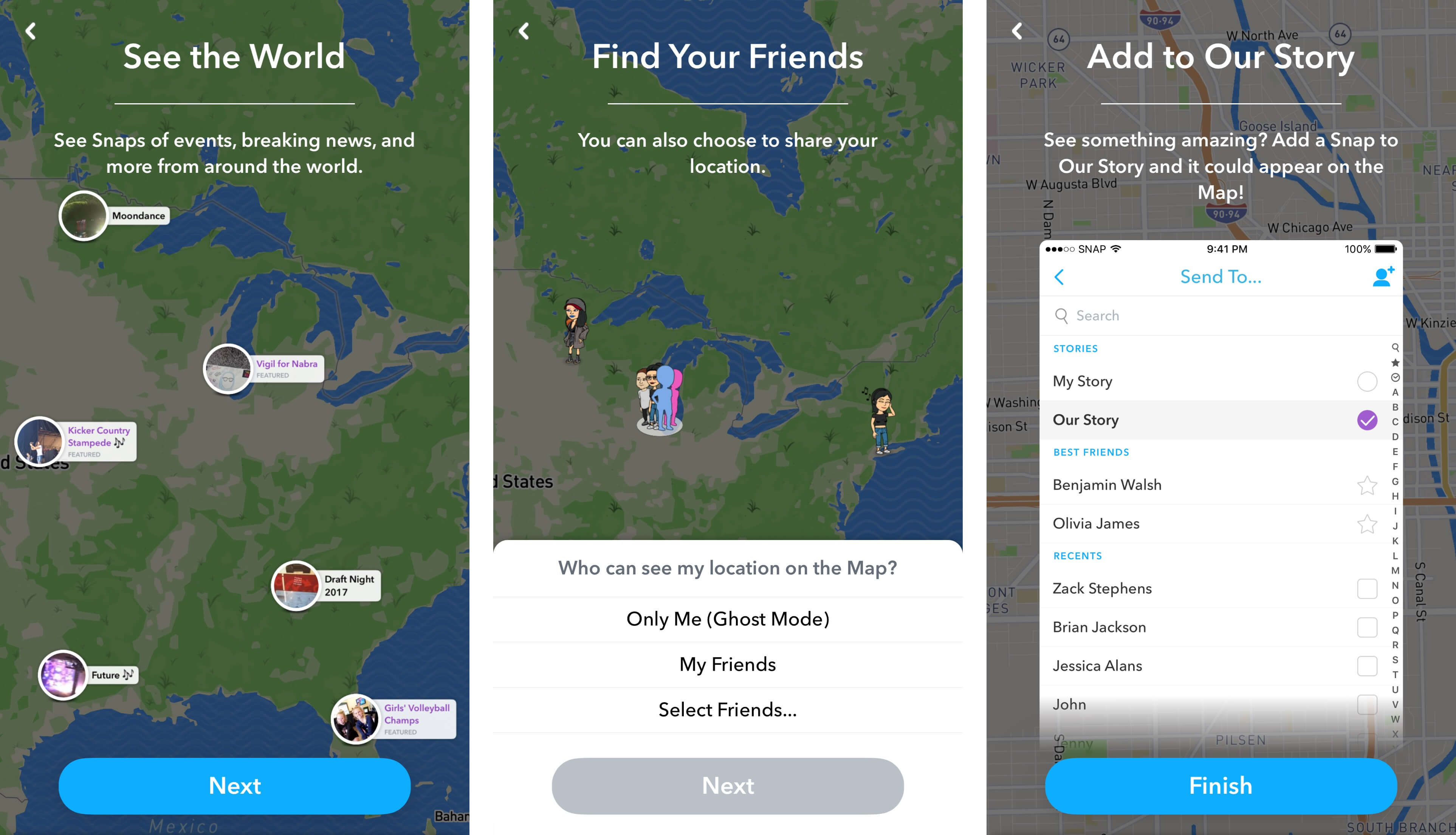 Snap Map. (Source: The Verge) Some parents and schools are concerned by Snap Map's ability to pinpoint users' locations. One school warned that bad actors could use it to "build up a picture of home addresses, travel routes, schools and workplaces". A mother named Paula shared those same worries when she discovered that her 11-year-old son had enabled the feature on his device. As she
told the BBC
:
"I didn't know anything about it. Somebody had told him about it, one of his friends at school. I was a little bit worried about the fact that you could be pinpointed. Obviously there are predators, there are bullies."
To protect children against these threats, many child advocates are urging tech companies to work with parents so that the latter can have time to research new features and discuss them with their children. Snap, the company that created Snapchat, has acknowledged the existence of these concerns in a statement
provided to The Verge
:
"The safety of our community is very important to us and we want to make sure that all Snapchatters, parents, and educators have accurate information about how the Snap Map works."
A representative for Snapchat, which has suffered data security incidents in the past, went on to explain that Snap Map updates a user's location only when the app is open and not in the background. They also said the feature deletes precise location data after an unspecified amount of time, after which general location information persists for a bit longer. If users don't open the app for eight hours, their location disappears entirely from Snap Map. Even more importantly, the Snapchat representative emphasized that Snap Map is disabled by default and is an opt-in feature. Parents should therefore talk with their children about keeping this feature disabled. If already enabled it, moms and dads should help their kids navigate to Snap Map's settings (the cog in the right-hand corner of the screen) and click "Ghost Mode," which means no one else will be able to see their children's location data. For more privacy tips regarding Snapchat, please read
this article
and
guide
.