Image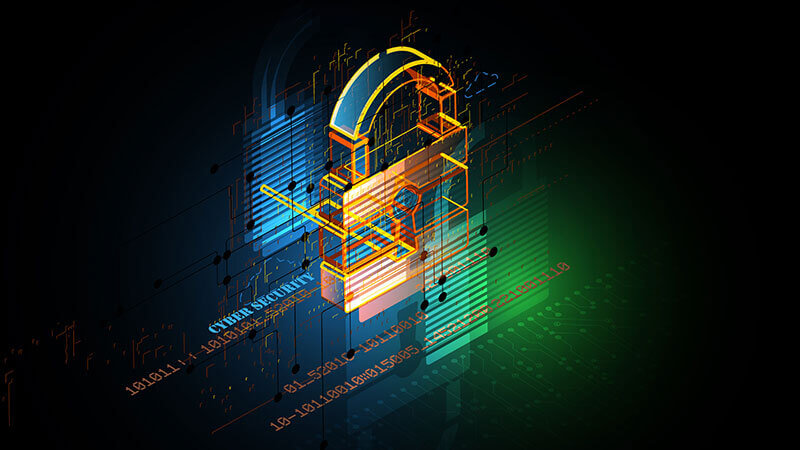 The world of enterprise cybersecurity is exceedingly dynamic. In a landscape that is ever-changing, security professionals need to combat a class of evolving threat actors by deploying increasingly sophisticated tools and techniques. Today with enterprises operating in an environment that is more challenging than ever, Security Information and Event Management (SIEM) platforms play an indispensable role. They help security analysts understand and tackle security incidents across the enterprise perimeter. As threats become more acute and widespread, the role and functions of SIEM platforms have expanded considerably.
The latest 2022 SIEM Report, published by Core Security, explores the latest trends, key challenges, and solution preferences in this market.
The Importance of SIEM in 2022
Confirming global fears and industry woes, the report shows a worsening threat environment, with only 54% of the surveyed participants feeling only somewhat confident in their security posture. On a year-over-year basis, overall confidence declined by three percentage points.
Notably, a majority of the organizations who actively used a SIEM platform reported higher levels of confidence (60%) in their security posture, those who didn't use a SIEM at all 46% were not confident in their security, further cementing the utility of SIEM platforms in not only improving security capabilities, but also raising morale.
As a primary detective mechanism, SIEM continues to play a critical role in threat handling when it comes to both threat handling and post-incident forensics. When participating organizations were asked about the importance of SIEM, a resounding 80% of them stated that it was extremely important to their security posture. It would seem that modern SIEM solutions have gotten better at recognizing potential threats amidst a sea of growing data streams and increasing hostility.
Adoption, Integration, and Delivery Trends
SIEM adoption rates are on a steady upswing across industry lines, with more than thirty percent of the organizations stating that they are planning to implement it in the near future. In the face of exploding data volumes and increasingly distributed endpoints, organizations are realizing the importance of having a capable SIEM platform to handle their security operations.
Meanwhile, SIEM deployments are reflecting a broader trend in the IT world. Enterprises are now preferring SIEM deployments, in either a hybrid configuration or to be delivered as-a-service. This pattern is observable on a two-fold basis. On one hand, purely on-premise deployments are on the decline. On the other hand, SIEM solutions delivered as-a-service and those deployed in a hybrid configuration are both on the rise.
Organizations are also increasingly integrating Intrusion Detection and Prevention Systems (IDS/IPS), Next Generation Firewalls (NGFW), and event and audit log-related applications into their SIEM edge to better secure their perimeter.
SIEM Performance and Effectiveness
Over the years, SIEM solutions have advanced — better threat intelligence capabilities, increasing automation, and closer integration with the rest of the security suite. With the increased functionality available now, they perform better on all fronts, with 85% of the surveyed enterprises reporting that their SIEM has been effective in identifying and remediating threats. An overwhelming majority of the respondent SIEM users have reported that SIEM has helped them enhance their threat detection abilities (81%), while a further 84% of the participants experienced a measurable reduction in security breaches due to the use of their SIEM platform.
Almost all of these metrics show a notable gain over the preceding years, thus, showing that despite the worsening threat landscape, SIEM platforms have improved in their capabilities.
SIEM Benefits and Use Cases
As one of the fundamental elements of modern Security Operations Centers (SOC), SIEM platforms bring a host of benefits to the table. From the automated analysis of threat patterns, to augmenting compliance and reporting operations, they are incredibly useful for organizations of all sizes. But, its chief utility has always been to seamlessly unify SIM and SEM functions to enhance overall risk management. In line with this role, organizations reported that event data analysis and management across multiple systems and applications, threat discovery, and user activity monitoring were the most important use cases for SIEM platforms.
Industry insiders, based on their real-world enterprise experience, stated that the main benefits of having a SIEM platform in their organizations were as follows:
More efficient security operations (21%).
Faster detection of and response to security events (14%).
Better visibility into threats (13%).
Better compliance posture, reduced staff workload through automation, better threat analysis, and threat data management were some of the other benefits.
Modern solutions are very effective in minimizing downtime when integrated and fine-tuned accurately. Confirming the efficacy of these solutions, more than 75% of survey participants indicated that their SIEM could detect possible security events within hours, with half of the organizations even being able to detect the events within minutes. From unauthorized access to web application attacks, there is a clear increase in SIEM technology effectively detecting virtually every type of attack, compared to last year's results, signaling recent industry advances in threat detection capabilities.
Factors Fueling the SIEM Purchase Decision
Another key finding from the report provides insight into the thought process and motivation behind organizations' purchasing behaviors. When organizations faced the important task of selecting a SIEM solution, they evaluated their options based on cost first and foremost, followed by product performance and effectiveness, and then product features and functionality. Compared to the previous year, cost and product performance/effectiveness gained a higher priority, whereas features and functionality slid lower on the scale.
When organizations evaluate SIEM capabilities, the most important factors are real-time analysis and alerting of potential threats, threat intelligence integration, and correlating and linking individual events into useful information, in that order.
Challenges Faced by Organizations
Despite the many benefits that SIEM platforms provide, numerous hurdles are preventing organizations from realizing the full value of their platforms. The report indicates that the lack of skilled staff to effectively operate SIEM remains the biggest challenge (41%). Though this is an industry-wide phenomenon, it is concerning to note that nearly half of the organizations share a similar dilemma. This shortage may also fuel a surge in managed solutions delivered as-a-service as organizations seek to bridge this personnel gap. The following two challenges are, handling too many false positives (37%), and a lack of budget (34%), highlighting the difficulty in configuring and fine-tuning it and the dilemma of balancing IT security budgetary allocations, respectively.
Future of SIEM
As cyberattacks grow in scale and frequency, SIEM platforms continue to play an invaluable role in threat management. For security and risk management professionals, they provide holistic, actionable insight that helps prevent breaches and minimize business disruption. Now with AI, automation, and machine learning powering cutting-edge SIEM innovations, organizations can get accurate real-time alerts across their entire digital ecosystems of users, applications, databases, and cloud environments free from noise or confusion.