Image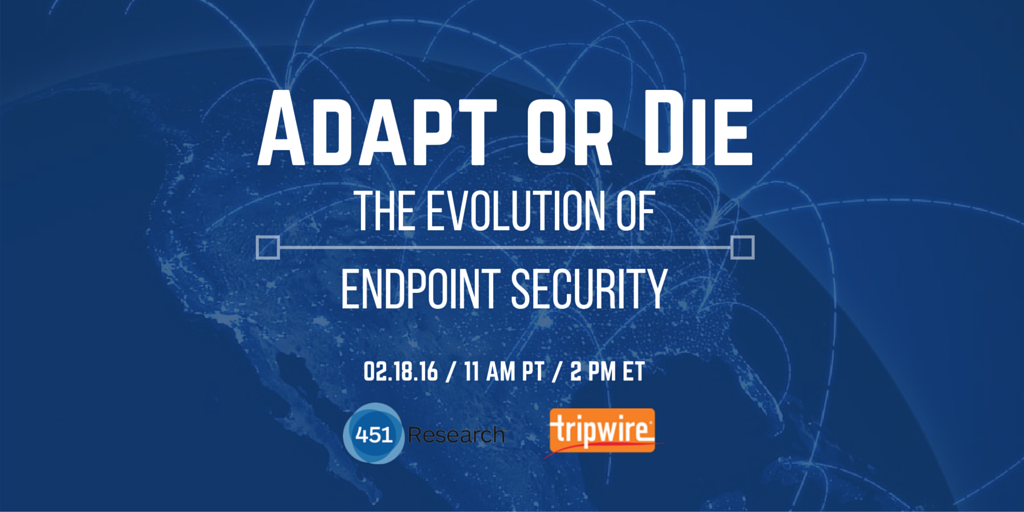 Today, the modern IT environment has evolved beyond personal computers to include servers, workstations and
point-of-sale (PoS) terminals
. This complexity is forcing admins and security personnel everywhere to rethink how to protect all of their new endpoints.
Eric Ogren
, Senior Security Analyst at 451 Research, in particular sees that a new era in endpoint security is challenging IT organizations to look beyond immediately addressing all known threats:
"If you gave 100 people a blank slate and asked them to design an endpoint security plan, how many would think of trying to identify and block all known threats?," asks Ogren. "You probably wouldn't start there, and you probably recognize that a perimeter is just a concept. You might start by observing what defines a normal configuration for each user so you can recognize sudden unexpected changes and have a reference point to return to normal."
He adds: "While we are all for blocking known threats, the essence of the new wave of endpoint security is a commitment to maintaining the integrity of the device and rapidly responding to software defects that we now call security incidents. We at 451 Research are seeing a surge of interest in security behavior analytics, endpoint threat detection, and automated responses." To capitalize on this interest, Ogren presented a webcast in collaboration with
Gajraj Singh
, VP of Product Marketing at Tripwire, on how endpoint security has evolved in recent years. Entitled "
Adapt or Die: The Evolution of Endpoint Security
," the webcast strikes a balance between protection and detection and examines how participants can approach endpoint security in a holistic manner focusing on proactive defense mechanisms. Ogren and Singh also address how to go beyond legacy endpoint security and know your risk posture, get visibility, appropriate incident response, and manage configurations and unauthorized change. To watch the on-demand webcast, please click
here
. To learn more about Tripwire's endpoint security solutions, click 
here
.