Image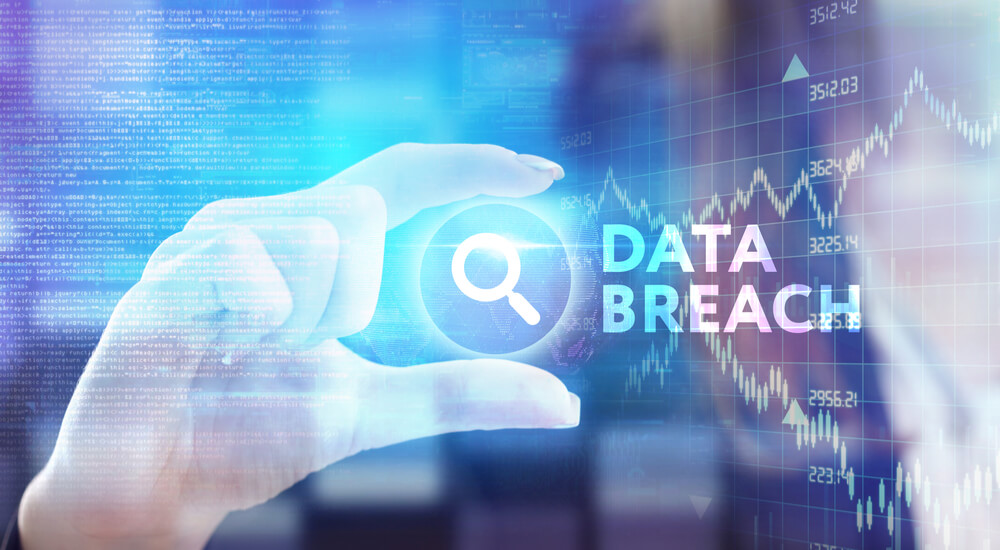 October is National Cybersecurity Awareness Month, an annual, national observance to raise awareness for online security. This is a relevant topic today, as every day it seems like a new data breach makes headlines. From government organizations to big-name corporations, everyone is a target of cybercrime. Most of us have probably been a victim or know someone who has been impacted. Unsurprisingly, as cybercrime increases, Americans' trust in their own online safety wanes. According to a new survey by the University of Phoenix, 43 percent of U.S. adults have been the victim of a data breach within the past three years. Among those who have been affected, 51 percent said that they were hacked once, and 30 percent indicated that they were hacked twice. As a result, 43 percent of people surveyed feel less secure today than a year ago while 17 percent feel more secure.
[1]
We live in a time when data is currency.
Nearly half of the world's population is online
, and the estimated number of IoT devices talking to each other and sharing information is
now expected to be 7 billion
. Nearly all of our personal information lives online somewhere, creating a digital footprint akin to tattooing our information on our forehead for everyone to see. This connectedness can be positive. It helps us learn and share new information at lightning speed. We can connect anywhere in the world, while devices improve how we operate and in many cases change our lives for the better. However, with convenience often comes increased risk through lack of vigilance. Sharing information can make our lives easier, but it also allows us to let down our guard, opening us up to vulnerabilities. The survey found that U.S. adults have a few "bad online habits" that could be putting them at risk for a
data breach
. These habits include using the same email address when creating online accounts (48 percent), using the same passwords across multiple accounts (41 percent), and allowing social media sites and apps to access personal information (31 percent). We all know that the longer a data breach goes unnoticed, the more time criminals have to steal data or attack multiple accounts. Forty-three percent of those surveyed realized the first time they were hacked within 24 hours. However, this can be enough time for hackers to steal thousands of dollars, freeze accounts or steal someone's identity. Often times, criminals use attacks to attempt to steal money or make fraudulent purchases. People should regularly monitor their accounts and take action quickly if they suspect a breach has occurred. The survey found that just three in 10 (30 percent) U.S. adults that reported having experienced a data breach indicated that they were notified by their bank when one occurred. The same amount (30 percent) discovered a breach by noticing suspicious activity on their banking/credit card accounts. While there are tools to assist people in noticing and preventing attacks, methods such as phishing emails often require a keen eye from potential victims. Phishing attacks are fraudulent emails that appear to come from legitimate, trusted outlets designed to capture personal information willingly given to them. Only 30 percent of those surveyed were very confident that they could identify a phishing email. According to the survey, more than three in 10 U.S. adults (35 percent) have been the victim of a phishing email in the past three years. These attacks can provide criminals with personal information to access multiple accounts. The survey found that 57 percent admitted to providing their full name, 51 percent provided their phone number, half provided their home address and 38 percent provided their date of birth over email. Taking proactive steps can help protect accounts and limit the damage of data breaches. According to the survey, U.S. adults are taking some preventative methods, such as avoiding opening suspicious emails (61 percent), avoiding clicking on unfamiliar URLs (59 percent) and installing firewalls, antivirus and malware protection (52 percent). However, less than half said that they update security settings (45 percent), change passwords frequently (32 percent) or back up/encrypt data (22 percent). Join the cause this National Cybersecurity Awareness Month and spread information and education on how to stay safe. There are limitless resources out there with informative tips and tricks to combat malicious actors. One great source is the
University's "cyber hygiene" video lecture
that teaches the ins-and-outs of online best practices.
---
About the Author:
Sterling Kellis is the Assistant Dean of Technology for the College of Information Systems and Technology at University of Phoenix
Editor's Note:
The opinions expressed in this guest author article are solely those of the contributor, and do not necessarily reflect those of Tripwire, Inc.
[1]
This survey was conducted online within the United States by 
The Harris Poll
 on behalf of University of Phoenix between April 26 and May 10, 2018 among 2,000 U.S. adults aged 18 and older, who work full-time, part-time, are self-employed, are unemployed looking for work, students, or homemakers, of which 859 have been hacked in the past three years. Figures for the number of employees were weighted where necessary to bring them into line with their actual proportions in the population. Propensity score weighting was also used to adjust for respondents' propensity to be online. For complete survey methodology, please contact
[email protected]