Image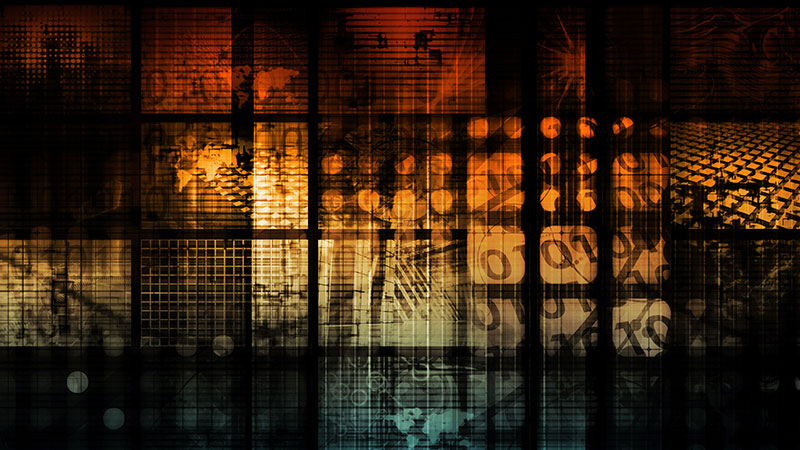 Technology has expanded the avenues bad actors use to steal identities and sensitive data. However, digital tools are also giving users innovative countermeasures to protect themselves.
Here are seven tactics anyone can use to help prevent identity theft.
1. Leverage Multifactor Authentication
Strong passwords have always been an identity protection strategy, but security is evolving to meet changing threats. As bad actors develop new methods of cracking passwords, users must respond by switching to more secure login technology.
Multifactor authentication (MFA) methods have emerged as a highly effective solution for online account protection. Two-factor authentication is the most common form of MFA, often using a password plus a one-time verification code generated on a user's phone, or sent to a registered email address. Experts note that people should implement MFA on any accounts that offer it, not just the most important ones.
2. Monitor Account Activity
Visibility is one of the best defenses against identity theft. When someone's information is compromised, the thief usually relies on the knowledge that the victim will realize what has happened until they have already cashed in on a breached bank or credit card account. Potential targets can prevent identity thieves from succeeding by stopping them right away.
As soon as a person notices something is amiss, they should freeze the account and notify authorities. Technology is making account monitoring much easier. For example, many credit card companies allow people to receive purchase notifications above a certain threshold. Someone who did not buy something can immediately take action.
3. Minimize Personal Information Documents
As personal data becomes easier to access and share, people must be more proactive about keeping track of sensitive information. This includes physical and digital documents. In the past, one would use a shredder to protect personal information. This is still a wise strategy, but people should also expand their efforts to minimize digital spread.
For example, one of today's best identity theft countermeasures is limiting the amount of personal information that is put online. Social media may encourage people to share excessive details about themselves, but the wise approach for everyone is to do the opposite. The more information a person shares or posts, the more opportunities offered to fraudsters to potentially steal their identity.
Sharing too much information online is one of the most common causes of identity theft, which has remained high in the digital age. According to the National Council on Identity Theft Protection, the Federal Trade Commission (FTC) received 5.7 million total fraud and identity theft reports in 2021, 1.4 million of those were consumer identity theft cases.  People can protect themselves by minimizing the data they share freely online.
4. Be Careful with Emails
Consumers also must be wary of emails. Phishing has become a popular method for stealing personal information, mostly through messages designed to look like they're from a legitimate sender. Personalized email scams are one of the top fraud and identity deception trends in 2022.
Identifying these scam emails can be tricky, but email providers are developing solutions. For example, Google's popular free email service, Gmail, has a highly effective AI spam filter that automatically moves junk and phishing emails to a separate folder rather than depositing it in the main inbox.
People can keep an eye out for suspicious emails, as well. Signs of a phishing message include urgent requests, demands for funds or login information, mismatching sender address and domain name, odd greetings or requests, strange file extensions on attachments, and uninitiated contact. Never click on links, or open attachments in any email that you weren't expecting, even if it originates from a seemingly reliable source, as this is usually how bad actors steal personal information or install malware.
5. Freeze Credit Files
Stolen identities are often used to open fake credit accounts, so protecting one's credit is vital. One of the best countermeasures is freezing credit files. This service is free to everyone, regardless of whether they have experienced an identity theft incident or not.
This is different from freezing a credit card. Freezing an entire credit file prevents anyone from opening a new credit account, or performing a credit inquiry on that account. The credit freeze can be temporarily removed at any time to allow the legitimate credit holder to apply for a new credit card or loan.
Conveniently, a credit freeze is free to activate and won't hurt a person's credit score. People can do this through Experian, TransUnion and Equifax. Regardless of the credit union someone uses to activate their freeze, the others will be notified. Parents should also proactively freeze their children's credit files as a precaution.
6. Check Privacy Policies and Cookies
It is common for websites to collect personal information and browsing data about visitors through cookies. Some of these files are useful, helping the website run better, and conveniently keeping users logged in on trusted browsers. However, some cookies also collect marketing information, including age, gender, location, and browsing history.
Wherever possible, people should deny or block these cookies. When people land on a website, there is often a notification about cookies in use. Many simply click the "accept" or "OK" button without looking further. However, they should closely examine the privacy settings to prevent the spread of personal information. There is often an option to refuse marketing cookies. Similarly, most web browsers enable security controls that will remove all browsing data when the browser is closed.  Alternatively, there are also privacy based browsers that practice better privacy by default.
7. Install Security Software
Everyone should install reliable security software on their devices. Various programs are available, such as anti-malware or antivirus. It is best to choose versions that cover a wide range of potential threats and run automatic updates and security checks when installed.
People can also use security features on phones and online accounts. For example, many  password managers operate on mobile devices regardless of the operating platform. Individuals can activate login notifications on their online accounts to protect them from unauthorized access.
Proactive Identity Theft Prevention
These countermeasures can help prevent identity theft and protect personal information. It is easier than ever for sensitive data to spread to the wrong parties, but technology can secure that information. Take steps to stop identity theft before it happens.
---
Image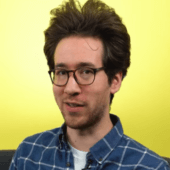 About the Author: Dylan Berger has several years of experience writing about cybercrime, cybersecurity, and similar topics. He's passionate about fraud prevention and cybersecurity's relationship with the supply chain. He's a prolific blogger and regularly contributes to other tech, cybersecurity, and supply chain blogs across the web.
Editor's Note: The opinions expressed in this guest author article are solely those of the contributor and do not necessarily reflect those of Tripwire, Inc