Image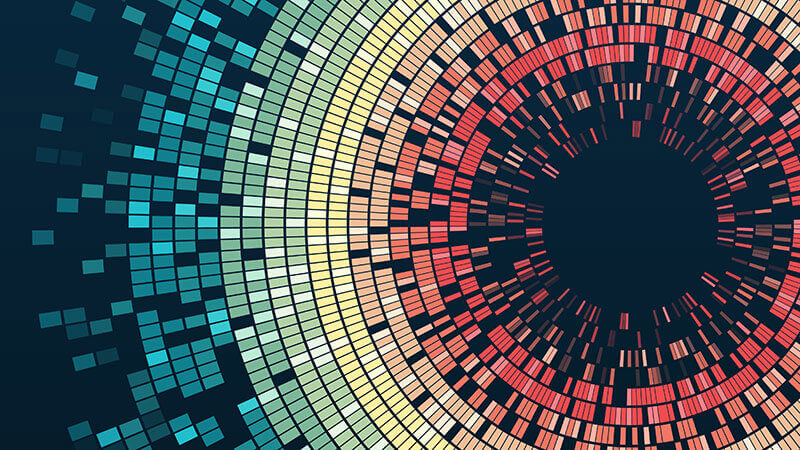 In the context of hybrid work, the threat of data loss is rampant. Cybersecurity systems that were once designed to operate within the confines of a network perimeter have become obsolete, with employees using various devices, networks, and applications to get their work done. As such, it's easier than ever for companies to be vulnerable to the loss of sensitive data. So, what's the solution?
Recently, Digital Guardian published The Definitive Guide to DLP: 2021 Hybrid Work Edition. In it, they explored the types of security features that companies need in place if they want to secure their hybrid work environments and prevent data loss. There are five key lessons from the guide that are worth exploring.
Lesson #1: The Hybrid Work Model Is Here to Stay
The COVID-19 pandemic put companies' abilities to operate remotely to the test. Throughout the last two years, businesses have built robust hybrid working infrastructures and policies, and most of these are staying in place and evolving to meet emerging employee needs.
According to PwC's Return to Work Survey, 55% of executives believe that most of their employees will work remotely at least once a week in a post-COVID world. That's up from the 39% that did so before the pandemic. This shift has put a lot of pressure on network security; employees may bypass VPNs or use applications that aren't encrypted, and others may use their personal cloud storage services to save sensitive data. With people in multiple locations and on multiple networks, securing the perimeter is a challenge.
To meet this challenge head on, cybersecurity policies need a revamp. Many organizations have turned to Secure Access Service Edge (SASE) solutions that help protect the hybrid workforce — but the current state has a lot of gaps. This includes:
Visibility to sensitive data on endpoints.
Inconsistent policy enforcement.
Poorly secured work from anywhere (WFA) environments.
Local data theft.
The solution? Endpoint Data Loss Protection (DLP).
Lesson #2: Endpoint DLP Is Essential to Make SASE Effective
There are a number of myths out there about endpoint DLP. People think that it requires extensive internal resources, takes too long to deliver value, requires exclusive policies, provides false positives, and that it's only for stopping data theft. And while some of these things may have been true in the past, today's DLP is effective, automated, and accessible to more enterprises than ever before.
When it comes to addressing SASE data protection gaps, endpoint DLP extends visibility and control to the endpoints inside and outside the corporate network. This enhances SASE adoption and efficiency. It does this with functionalities like control desktop apps for cloud services, controlled printing, contextual WFA data control, data visibility across the network, and the ability to block and protect removable media.
Lesson #3: The Differences Between Integrated and Enterprise DLP
As you go to market for an DLP solution, it's important to understand whether you need an integrated or an enterprise DLP solution.
An integrated DLP refers to when a vendor embeds a feature or functionality to address a specific channel of data loss. This makes the most sense as an interim solution for teams that have security tools with DLP for specific channels built in, particularly if they aren't in heavily regulated industries and don't have a lot of data to protect.
An enterprise DLP, refers to technology that protects against data loss from all channels and offers more robust data detection and control capabilities. While more resource intensive, this approach is optimal for regulated organizations with high levels of intellectual property to protect.
Lesson #4: How to Make a Value-Based Business Case for DLP
While the importance of data protection is clear to security professionals, there's often work to be done to convince executives of its value. A good way to connect the dots is by creating a value-based business case that positions DLP in terms that executives recognize.
Start by outlining the value of information security to your organization. What would be the reputational risk of a data breach? How much would it cost to lose your intellectual property? Are there any regulations that you would fall out of compliance with? These are all things that can add up — and endpoint DLP can prevent them.
Next, align DLP with company growth and innovation initiatives. How does DLP help your organization reach its goals? For one, it can help build more trust with your customers. It can also protect future revenue streams. Relating DLP to these elements will make it more tangible as an investment.
Lesson #5: There is a Proven Roadmap to DLP Success
Getting your endpoint DLP right will start with three important tasks: understanding and articulating what you need from your solution, identifying the right vendor, and executive buy-in. When it comes to deployment, there's a five-phase approach that can set you up for success.
#1 Insight: Identify the data you need to protect, where they are, and how they move.
#2 Baseline: Establish a baseline for what normal looks like as your DLP gathers data with no policies in place — that will make it easier to spot anomalies.
#3 Educate: Share guidance with your end users about how to act and provide regular feedback.
#4 Act: Evaluate what makes sense to automate and what should still be run by a human — this will depend on your risk profile.
#5 Assess: Continually review your DLP program to ensure that it meets evolving security needs.
Data loss poses a high risk to many businesses, but the great thing about it is that it's preventable. With the right DLP program in place, one that's backed by best-in-class software, you can ensure that your organization is protected.
For more details on how to successfully implement endpoint DLP — including a goal alignment template, specific messaging to bring to each of the members of your C-suite, and insights on how to find the right vendor — read the full guide. 
---
Image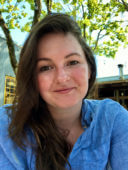 About the Author: Ali Cameron is a content marketer that specializes in the cybersecurity and B2B SaaS space. Besides writing for Tripwire's State of Security blog, she's also written for brands including Okta, Salesforce, and Microsoft. Taking an unusual route into the world of content, Ali started her career as a management consultant at PwC where she sparked her interest in making complex concepts easy to understand. She blends this interest with a passion for storytelling, a combination that's well suited for writing in the cybersecurity space.
Editor's Note: The opinions expressed in this guest author article are solely those of the contributor and do not necessarily reflect those of Tripwire, Inc.