Image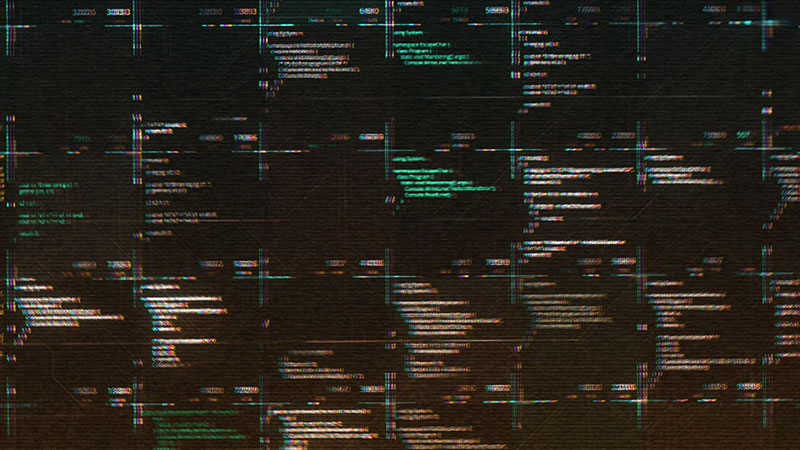 For most organizations, Security Operations Center (SOC) teams have long since been their first line of defense. These SOC systems efficiently ensure robust cybersecurity and are designed to detect, analyze, respond to, and prevent any cybersecurity incident that the organization might come across. Integrating a SOC within an organization aims to improve its cybersecurity posture, using a blend of state-of-the-art technology and skilled professionals.
However, the sophistication and rapid development of modern cyber threats have SOCs struggling. The hybrid working model and the lack of adequate endpoint security have weakened most organizations' cybersecurity posture. New vulnerabilities and attack vectors are rapidly emerging, with organizations creating a high amount of data, while also creating a seemingly endless perimeter.
Along with that is the added burden of commercialized cybercrime, such as Phishing as a Service (PhaaS), and Ransomware as a Service (RaaS). Amidst this, keeping pace with the ever-increasing threat landscape and securing the organization's cybersecurity posture is a struggle many SOCs face today. One survey indicated that 53% of respondents believe their SOCs are ineffective in collecting evidence, analyzing, and detecting the source of a particular cyber threat. Integrating threat intelligence seems like the only probable solution to enable SOC effectiveness.
Threat intelligence in the SOC – What risks to mitigate?
Threat intelligence is a crucial element to enabling robust cybersecurity. Within the modern threat landscape that continues to grow with fervor, threat intelligence helps to find relevant information regarding cyberattacks that have, will, or are likely to harm an organization.
Since the responsibility of the SOC is to protect the organization from cyberattacks and data breaches, such actionable threat intelligence proves fruitful. In simpler terms, threat intelligence streamlines and amplifies SOC efforts, ensuring an accelerated risk deduction.
Since organizations are often the primary target of cybercriminals, SOC staff has to work on mitigating a plethora of cyberattacks. This means responding to countless security alerts every day. Therefore, forming a cogent analysis, detection, and response to each threat becomes a complex task to execute. Similarly, manually checking each threat detection leaves little time for SOC teams to countercheck every incoming alert.
On the contrary, working exclusively with previously collected data could provide the SOC team with sufficient insight into enhanced or emerging cyberattacks. Therefore, integrating proactive threat intelligence into a SOC could effectively increase an organization's incident response capabilities.  Some of the information gained from threat intelligence can assist a SOC in the following ways:
 1.    Reputational Information
This is the kind of information provided by threat intelligence teams regarding ill-reputed domains and IP addresses. The reputation of these domain names and IP addresses often indicates that they are malicious.
Having such insight allows SOC analysts to block these domain names and IP addresses, ensuring robust network security for the organization.
2.    Information on rising phishing attacks
Phishing attacks are evergreen, and they tend to occur by changing faces. Threat intelligence regarding phishing attacks reveals new phishing attack vectors and recent targets. Additionally, it contains catalogs of popular phishing URLs.
SOC analysts can utilize such information to engage relevant security measures, such as blocking phishing URLs and filtering phishing email accounts. Such information also allows analysis and a chance to teach employees about the latest phishing attacks and attack methods.
 3.    Data on blended threats
Blended threats deploy the use of several attack vectors simultaneously. Often, these attacks are planned and are designed to exploit vulnerabilities present within an organization. Such attacks are hazardous for an organization, causing significant reputational and financial damages.
Information about such attacks can allow SOC teams to include the scenario in their incident response plan. This information will also help them patch vulnerabilities within their environment, and further analyze and detect possible attack scenarios.
 4.   Insight on malware and ransomware attacks
Malware and ransomware can cripple an organization.  Often, criminals use well-known techniques for planting these malicious files.
SOC teams can track down malicious file activity within their traffic logs with knowledge of malware markers. Along with that, the intelligence received about emerging malware can help them build a better defense against these threats.
 5.    DDoS and Botnet Activity
Distributed Denial of Service (DDoS) attacks and Botnets are a menace to organizations. The sneaky nature of these attacks makes them hard to detect, and most of them are capable of wreaking massive havoc. Intelligence about them can give SOC teams the ability to mitigate these threats.
6.    Command-and-Control Information
Information about Command and Control (C&C) domains offers a list of known botnet control panels. It allows analysts to have a better insight into the workings and execution methods of these attacks.
Moreover, this attack intelligence also includes the identification of bot commands tied to DDoS attacks. These attacks rely on subterfuge, so the knowledge of them helps the SOC staff prepare for incident response and threat mitigation tactics to ensure security.
Does threat intelligence improve SOC effectiveness?
Cyber threat intelligence is an analytical system that helps create a robust response to cyber threats and attacks. It deploys heterogeneous and detailed data on cyber threats and incidents, dealing with both the quality and the number of cyber incidents through preemptive detection.
Since SOCs are designed to mitigate these threats and patch vulnerabilities within the organization, cybersecurity infrastructure ensures security. Therefore, integrating cyber threat intelligence helps SOC teams to mount better cyber security infrastructure for an organization.
The presence of ready-made practice intelligence helps SOCs invest ample time and resources in analyses and detection, improving their overall performance. Since it becomes nearly impossible for SOC analysis to detect, collect and analyze available information regarding the plethora of emerging cyber threats, threat intelligence reduces their workload, enabling better functioning.
With threat intelligence adequately integrated within the SOC, the teams get the much-needed space to focus on significant threats. That's because these well-structured databases cut the need for manual processing and filtering. Since threat intelligence is more of a proactive approach to security that is designed to stay ahead of cyber threats, it is no doubt that a well-integrated threat intelligence system can significantly improve SOC effectiveness.
SOC and threat intelligence is the ultimate combination against cyber threat detection and response. Integrating cyber intelligence within a SOC allows analysts to enable robust security measures and adopt an efficient and streamlined workflow.
---
Image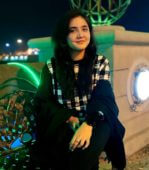 About the author:
Shigraf
is an experienced cybersecurity journalist and is zealous about spreading knowledge regarding cyber and internet security. She has extensive knowledge in writing insightful topics regarding online privacy, DevOps, AI, cybersecurity, cloud security, and a lot more. Her work relies on vast and in-depth research. You can find her on Twitter and LinkedIn:
Twitter: @Shigraf3 
LinkedIn: Shigraf Aijaz
Editor's Note: The opinions expressed in this guest author article are solely those of the contributor, and do not necessarily reflect those of Tripwire, Inc.