Image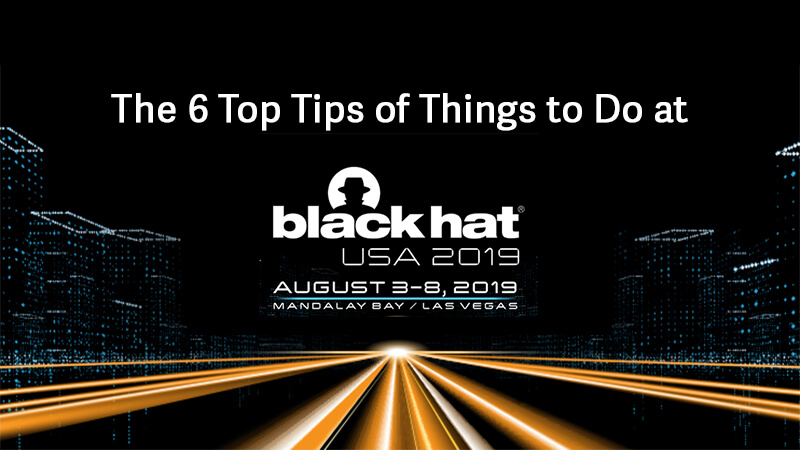 Are you going to
Black Hat USA 2019
? If you are, you're no doubt counting down the days until 3-8 August when you can join the thousands upon thousands of security professionals at the Mandalay Bay Resort and Casino in Las Vegas, Nevada. But if you've been to any of its other 21 iterations, you probably know that this conference can be a bit overwhelming if you don't know what you're doing. That's why it's good to go in knowing all that you can do as an attendee. To help you get the most out of your time at Black Hat USA 2019, the State of Security team has assembled the following items to look out for at the conference. We hope these tips will make your experience as an attendee fun, safe and informative.
Training
Each instance Black Hat USA begins with several days of technical trainings. This year, these sessions will cover a whole wealth of topics including cryptography, forensics, IoT, malware, pentesting and industrial control systems (ICS) on 3-6 August. Each training will also appeal to a unique skill level ranging from beginner to advanced. Let's look at an example. On 5-6 August, Tripwire VERT security researcher
Craig Young
will present "
An Introduction to IoT Pentesting with Linux
." This session will seek to provide attendees with a hands-on introduction for using Linux to perform software-based security analysis of embedded Linux devices. All they need is some comfort in BASH, basic knowledge of HTTP and a healthy dose of interest going into the training.
Day Zero
Once the technical trainings are over, attendees should make sure to head over to the South Pacific ballroom for
Day Zero
. This session will provide conference goers with a roadmap for navigating the two-day main event. It'll begin by going over all the different tracks which attendees can make their own while at Black Hat USA. Next, it'll touch on some of the important research that has made all of this year's presentations possible. (Not just the flashy ones.) It'll then conclude by giving attendees actionable steps which they can use to continue the discussions begun at Black Hat USA at their own organizations.
Arsenal
One of the things that Day Zero will go over is something called
Arsenal
. Held on 7-8 August for Black Hat USA 2019, Arsenal is where researchers and the open-source community share some of their latest and greatest open-source tools using hands-on demonstrations in conversational environments. The operative word here is "sharing." Those who attend Arsenal will have a chance to interact with these tools' developers and, as a result of those conversations, shape how these solutions will take form in the future. Who wouldn't want their voices to be heard in such a meaningful and informal setting? As an added bonus, those who attend Day Zero will also get a sneak peek at this year's Arsenal lineup, including some of the newest tools that will be on display.
Talk Tracks
Let's now get to the meat of the Black Hat USA conference. During the two-day main event, attendees will have the opportunity to attend
more than 100 speaker sessions
. Each of these presentations fall into at least one (more often several) of over 20 conference tracks geared around pressing infosec topics like bug bounty, cyber insurance, enterprise, human factors, mobile and network defense. Each session is either 25 or 50 minutes in length. But be warned! Many of these presentations overlap one another, so you should pick out what you want to attend and where you'll thus need to be ahead of time.
Community
Don't think for a second that the main Black Hat USA event is all about speaker presentations. What makes this conference so special is the vibrant community that makes Black Hat possible year after year. Black Hat's organizers recognize this, which explains why they have built several
community-themed activities
into the schedule throughout the conference. These goings-on include diversity and inclusion sessions that teach attendees how they can play a role in making infosec welcoming of everyone, workshops that cover community themes like mentorship and career-building strategies as well as general health & wellness happenings such as yoga classes.
Business Hall
Last but not least, who could say they've gotten everything out of Black Hat USA without paying a visit to the
business hall
. This element of the conference enables conference attendees to freely network with security experts and cutting-edge researchers. They also have the opportunity of visiting Tripwire (Booth 122) and other leading infosec vendors to learn how these companies are keeping up the fight against today's evolving digital threats.
Image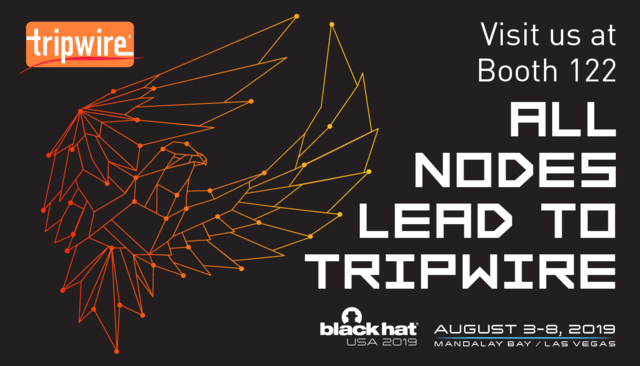 Now It's Your Turn!
What are you looking forward to most at Black Hat USA 2019? Did we miss it in our breakdown above? Make sure you tweet us at
@TripwireInc
and let us know! Not looking forward to Black Hat USA 2019 being over? Don't worry. There are a bunch of other
top information security conferences
still coming up this year.