Image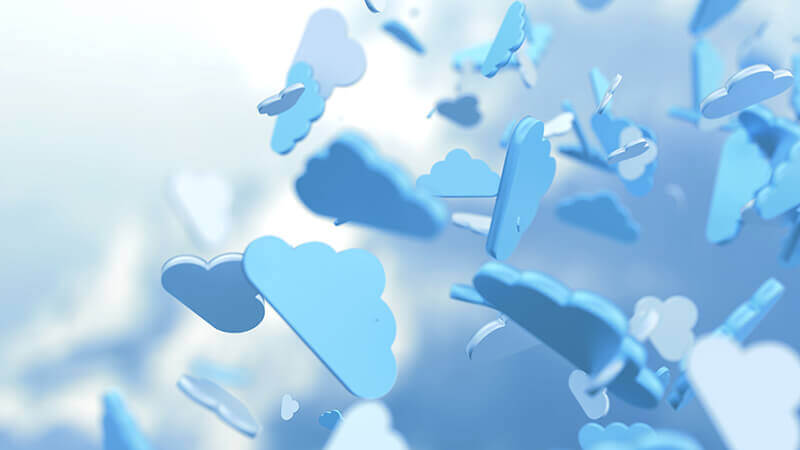 Most organizations have already begun their shift to the cloud. In its Cloud Computing Survey 2020, for instance, International Data Group (IDG) found that 81% of respondents had at least one workload or segment of their computing infrastructure in the cloud. That percentage could grow by the end of the year, as IDG found that 32% of total IT budgets will go to cloud computing—up from 30% in 2018.
But the cloud comes with its fair share of security risks. Seven in 10 organizations revealed that they had suffered a public cloud security incident in the last few years, reported Help Net Security. Half of the respondents said that their incidents involved ransomware or malware, while 29% said that they lost at least some of their data in the process.
In response to these experiences, organizations might consider hiring professionals who are certified in cloud security best practices. These accreditations ensure that new employees are qualified to properly configure their cloud servers and secure their data. Coupled with the proper amount of experience, certified employees can serve as a crucial resource towards helping organizations defend against a data breach.
There are plenty of cloud security certifications available on the market today. But which ones are worth looking into?
To answer that question, we have compiled a list of five cloud security certifications below. These programs are listed alphabetically and are not ranked. All are vendor-neutral.
1. Certificate of Cloud Security Knowledge
Provider: Cloud Security Alliance
Cost: 395 USD
Image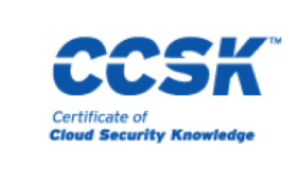 Description: The Certificate of Cloud Security Knowledge (CCSK) confirms that a recipient possesses and can demonstrate certain technical concepts in developing a holistic cloud security program. To help applicants prepare for the exam, which covers the CSA Security Guidance for Critical Areas of Focus in Cloud Computing V3 and the ENISA report Cloud Computing: Benefits, Risks and Recommendations for Information Security (PDF), Cloud Security Alliance offers two preparation courses. Its "foundations" course reviews cloud security fundamentals and prepares students for the certification exam, while its "plus" course uses hands-on activities and expanded materials to hone participants' knowledge in applying key cloud security issues.
Website: https://cloudsecurityalliance.org/education/ccsk/
2. Certified Cloud Security Professional
Provider: Cloud Security Alliance and (ISC)2
Cost: 599 USD
Image

Description: To qualify for the Certified Cloud Security Professional (CCSP) exam, interested parties must have five years of experience working full-time in information technology. Three of those years must be in information security, and one year must relate to one of the six domains covered in the CCSP exam. (IT professionals can substitute the one-year requirement by earning Cloud Security Alliance's Certificate of Cloud Security Knowledge discussed above, or they can replace the entire five-year requirement by earning the (ISC)2 CISSP accreditation.) Certification recognizes that an individual possesses knowledge and skills of key cloud security issues, as set forth by two of the world's leading organizations in cloud and information security.
Website: https://www.isc2.org/ccsp/default.aspx
3. Certified Integrator Secure Cloud Services
Provider: EXIN
Cost: Free (with three foundational certificates as pre-requisites)
Image

Description: EXIN, a Dutch certifier of IT professionals worldwide, encourages its students to take an integrated approach to IT issues and challenges. As such, those who become a Certified Integrator Secure Cloud Services do so free of cost by combining three other foundational certificates in IT service management, cyber security and cloud computing. (Each certificate costs $238 USD.) Professionals do have some flexibility when it comes to qualifying for this integrated certificate. There are eight different options for fulfilling the IT service management requirement, for instance. They can also replace EXIN cloud computing with a certificate offered by the Cloud Credential Council.
Website: https://www.exin.com/certifications/exin-certified-integrator-secure-cloud-services-exam
4. CompTIA Cloud+
Provider: CompTIA
Cost: 338 USD
Image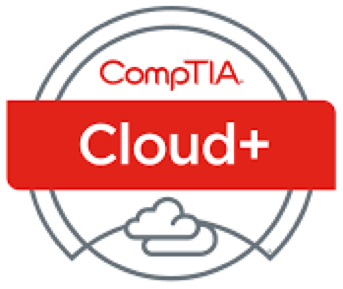 Description: The Computing Technology Industry Association (CompTIA), a non-profit trade association, offers its globally recognized, accredited and ISO 17024-compliant Cloud+ certificate to practitioners who wish to validate their knowledge, skills and abilities in implementing and maintaining cloud technologies. The program teaches students key issues associated with the cloud including models, virtualization, infrastructure, resource management, business continuity and security. CompTIA recommends that those who register for the exam possess at least 2-3 years' experience in system administration as well as familiarity with at least one of the major hypervisor technologies for server virtualization.
Website: https://certification.comptia.org/certifications/cloud
5. Professional Cloud Security Manager
Provider: Cloud Credential Council
Cost: 495 USD
Image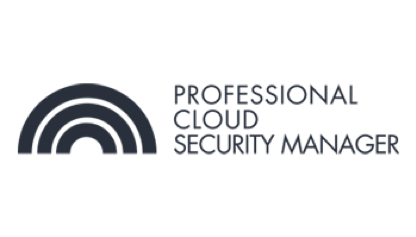 Description: The Cloud Credential Council's Professional Cloud Security Manager certification program prepares IT professionals for security, risk and compliance issues as they relate to cloud computing. This program focuses on the intersection between business and technical security challenges in an enterprise's cloud computing environment. Technically, there are no prerequisites for IT professionals to apply for the exam. However, the Cloud Credential Council recommends that interested parties have five years of working experience in enterprise security along with a deep understanding of cloud computing services and deployment models.
Website: https://www.cloudcredential.org/product/ccc-professional-cloud-security-manager-self-study-with-exam/
To learn more about staying secure in the cloud, check out Tripwire's cloud cybersecurity solutions.