Image Two Bitcoin mining companies have received orders to each pay a $10 million penalty for conducting a Ponzi scheme orchestrated by their principal. On 2 June 2017, the U.S. District Court for the District of Connecticut
issued its judgment
against two Connecticut-based companies, GAW Miners, LLC and ZenMiner, LLC, that cooperated with their principal Homero Joshua Garza in perpetrating a Ponzi scheme against investors. For having violated Sections 5 and 17(a) of the Securities Act of 1933 and Section 10(b) of the Securities Exchange Act of 1934 and Rule 10b-5 thereunder, GAW Miners and ZenMiner must each pay $10,384,099 in in disgorgement and prejudgment interest. The two companies, which have ceased their former business operations, will also each pay a civil penalty of one million dollars.
Image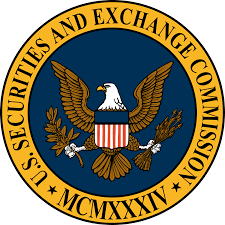 The Securities and Exchange Commission first filed a complaint (
PDF
) against the companies in December 2015 when it learned of their conspiracy to defraud investors. Between August 2014 and December 2014, Garza sold $20 million of shares in a digital mining contract to more than 10,000 investors. The contract entitled investors to a share of the returns generated by GAW Miners' and ZenMiner's Bitcoin mining activities. In actuality, the companies sold more computing power than they actually owned. As a result, Garza paid a reduced value of "returns" over time to the investors using money he collected from other investors. Paul G. Levenson, director of the SEC's Boston regional office,
sums up the plot in a SEC press release
:
"As alleged in our complaint, Garza and his companies cloaked their scheme in technological sophistication and jargon, but the fraud was simple at its core: they sold what they did not own, misrepresented what they were selling, and robbed one investor to pay another."
Most if not all of the investors never received the full amount of their investments. Few even made a profit. Bitcoin is a preferred method of payment for digital actors when it comes to launching
ransom-based attacks
. But as the scheme proves, some bad actors are crafty enough to leverage Bitcoin mining as the theme of their ruse and fraudulently accumulate lots of money as a result. With that said, investors need to take great care before they entrust their money with any opportunity. That includes carefully researching the companies before they hand over their investment.