Image Romania has extradited two of its citizens to the United States for a phishing scheme they allegedly used to rob Americans of over $18 million.
Image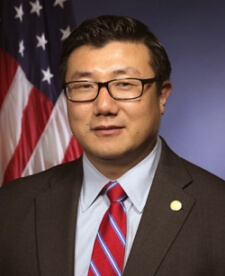 Byung J. "BJay" Pak (Source: U.S. Department of Justice) On 4 May, the U.S. Attorney's Office for the Northern District of Georgia announced the extradition of Teodor Laurentiu Costea and Robert Codrut Dumitrescu to the United States. The two individuals are accused of using phishing techniques to steal access to victims' banking accounts. According to a
statement
released by the Office of U.S. Attorney Byung J. "BJay" Pak, Costea and Dumitrescu allegedly installed interactive voice response software on vulnerable computers located in the United States. The two Romanians also used Atlanta-based computers to send out phishing messages via phone ("vishing") and text message ("smishing") to unsuspecting persons in the area and beyond. Those messages directed individuals to call a telephone number that, in turn, leveraged the interactive voice response software to prompt callers for and record their financial information including their account numbers, PINs and Social Security Numbers (SSNs). Costea and Dumitrescu accessed those accounts and sold information they obtained illegally with the help of Cosmin Draghici, a co-conspirator who is awaiting extradition to the United States from Romania. In total, Costea had access to at least 36,051 stolen accounts at the time of his arrest. It's believed the plot caused American victims over $18 million in losses. David J. LeValley, Special Agent in Charge of FBI Atlanta, said the arrests mark the determination of the FBI and the rest of the U.S. Justice Department to bring computer criminals to justice. As quoted by the U.S. Attorney Office's statement:
Our message to the victims of cyber fraud is that the FBI won't let geographic boundaries stop us from pursuing and prosecuting the persons who cause them tremendous financial pain. Our message to the perpetrators of these crimes is that cybercriminals cannot hide in the shadows of the internet. We will identify them and bring them to justice.
As of this writing, Costea and Dumitrescu are awaiting trial for wire fraud, aggravated
identity theft
and other charges.